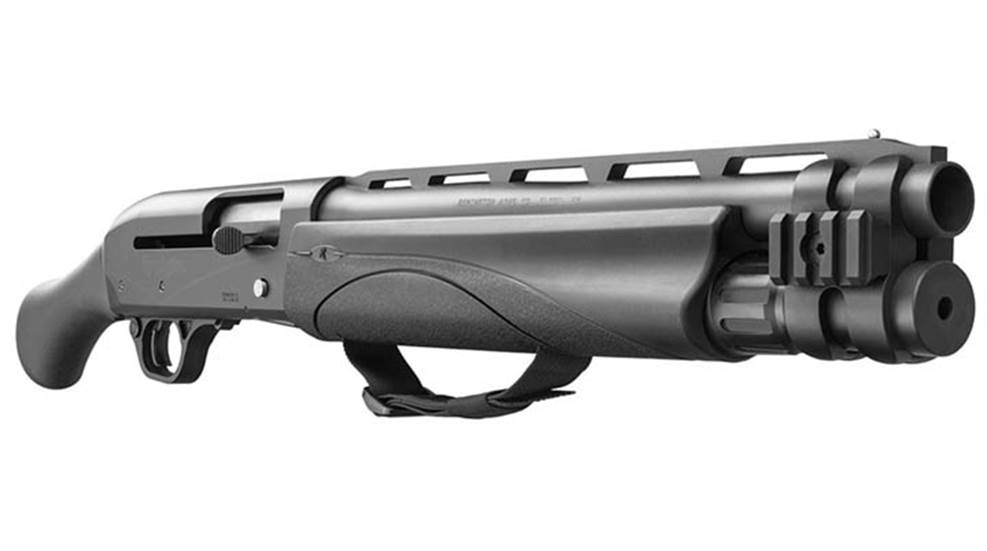 Remington introduced its V3 Tac-13 late in 2018, bucking the firearm industry's more traditional trend of rolling out new guns at the Shooting, Hunting and Outdoor Trade Show or the NRA Annual Meetings & Exhibits. The company knew it had a winner capable of earning headlines on its own, though.
It was listed as the second-most popular semi-automatic shotgun in sales on Gunbroker.com during 2019. However, this description is misleading, as the Tac-13 is, legally and technically speaking, not a shotgun at all. In its current configuration, it's a non-NFA, shotshell-firing firearm. However, there's no denying that it's innovative, performs and still manages to be a great value for enthusiasts (MSRP is $915). That's precisely why it was named American Rifleman's 2020 Tactical Gun of the Year.
The gun has a 13-inch, light-contour barrel and a birdshead pistol grip brings the firearm in with an overall length of only 26.5 inches. Despite the "shorty" stature, no NFA stamp is required to own this gun, since the Tac-13 is not designed to be fired from the shoulder.
The 12-gauge uses the company's patented dual-gas-piston Versa Port system, which is self-regulating and has established itself as one of the most reliable methods of semi-auto shotgun operation on the market today.

It can run 2 3/4-inch to 3 -inch shotshells equally well, and the semi-auto does a great job of taming recoil. It digests birdshot, buckshot and slugs. A user-adjustable hand strap below the fore-end ensures the shotgun is under control, even when wearing gloves or hands are sweaty.
A lightweight aluminum receiver helps the shotgun come in at 5.94 pounds. The tubular magazine can hold five 2 3/4-inch shotshells. Metalwork has a black oxide finish, it's tapped for optics and ships with a Picatinny rail.
American Rifleman reviewed the shotgun last August and noted, "The Tac-13 demonstrates high-quality construction with smooth controls, proper fitting and clean lines throughout. The fore-end hand strap is a welcome addition for added control during from-the-hip shooting, but it can be removed for those who prefer to work without it."