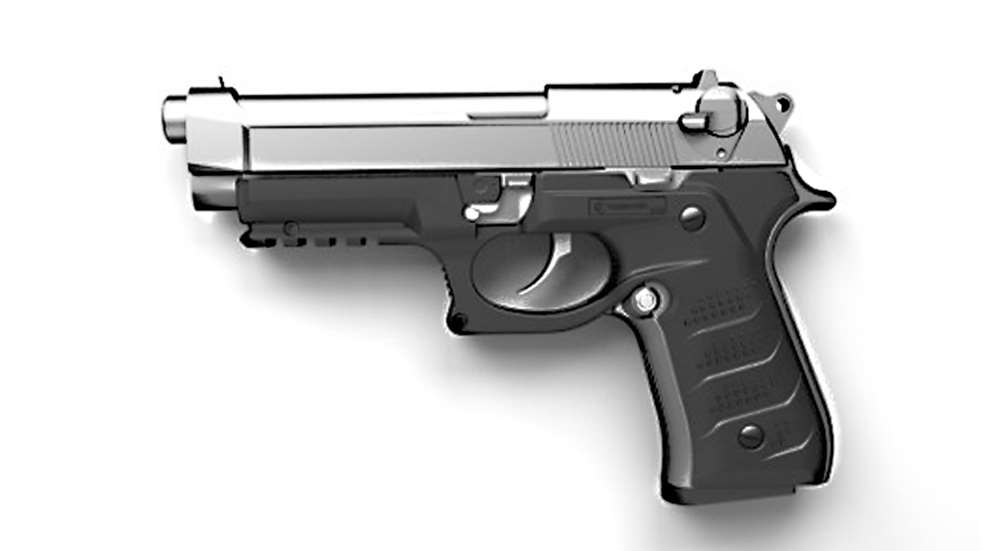 While many offerings in Beretta's popular 92/96-series of handguns feature built-in accessory rails, others do not, and it is with these models in mind that Recover Tactical has developed its new BC2 Grip and Rail System.
Manufactured in Israel out of glass-reinforced polymer, the BC2 allows Beretta owners to add the functionality of a full Picatinny rail to their firearms while at the same time updating the look and feel of the gun. Installation can be performed in only a few minutes, does not require the use of specialized tools, and makes no permanent alterations to the firearm. Simply start by removing the gun's current grips, making sure to retain the grip screws. Next, move the two halves of the system into place so that both sides are aligned with each other, and secure them with the existing grip screws.
Lastly, use the provided Allen wrench, screws and bolts to fasten the sides of the BC2 together at the holes located along the leading edge of the trigger guard and through the rail. The gun is now ready to accept all manner of rail-mounted accessories. Weighing in at only 2.29 ozs., the grip and rail system will not significantly alter the weight of your Beretta, or the width of its grip. Offered in black, olive drab green, desert sand and digital camouflage, the BC2 also comes with a limited lifetime warranty. Price: $49.99. Contact: Recover Tactical, 4625 West Jefferson Blvd., Los Angeles, CA 90016; recovertactical.com.