Support NRA American Rifleman
DONATE
Originally published in American Rifleman October 2007
Now that we're more transfat- and nutrition-conscious, we've become a nation of label-readers, squinting critically at the fine print on food packaging before putting an item in our shopping carts. Shouldn't we apply that same scrutiny to shotshells? There's lots of information on the box top if you take the time to read it. Some of the writing on the box is self-explanatory, some requires decoding. Here's a glossary of terms to guide your ammo-aisle reading.


Shot Weight
Shot weight is straightforward—it tells you how much the shot charge weighs in ounces. Europeans measure shot in grams: 28 grams equals roughly 1 oz. And 4 grams equals roughly 1/8 oz. of shot. Some international target loads made by American manufacturers are listed as 24 gr. (the legal maximum in international events), which is equivalent to 7/8 oz. Buckshot payloads are listed by pellet count, not by weight.



Gauge
Obviously, the gauge of your gun minus the gauge of the shell should equal zero. Shotgun bores are measured in "gauge" or "bore," not "caliber." Gauge is an old-fashioned measure based upon the number of lead balls of a certain diameter that equal 1 lb. A 12 gauge, for example, is the diameter of a 1/12-lb. (1.33-oz.) lead ball. You can readily find commercially made shotshells in 10, 12, 16, 20 and 28 gauges and .410 bore. With a little digging, you can turn up 24 and 32 gauges and maybe even 14.

The decimal point in front of ".410" is the tip-off that this smallbore is not a gauge but a bore diameter in inches. In fact, a .410" shotshell would be a 67 gauge. Incidentally, .410s have also been known in Europe as "12 mm" and in England as "36 gauge," so it's possible you could come upon a box of foreign shells with one of those designations.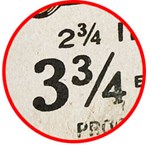 Dram Equivalent
This is an archaic method of expressing velocity. "Dr. Eq." means how many drams (1 dr. = 27.34 grs.) of blackpowder would be required to substitute for the smokeless powder in a particular shell to attain the same velocities with the same shot charge. This makes soooo much sense—since blackpowder shotguns became obsolete 100 years ago. To find the actual velocity, you usually have to look in the manufacturer's catalog.

Manufacturers who still list dram equivalent usually use numbers (3 dram eq., for instance) although sometimes you'll see "dr. eq." listed as "lite," "magnum" or "max." instead. Essentially, the larger the number of drams equivalent, the higher the muzzle velocity and the more recoil the load will generate.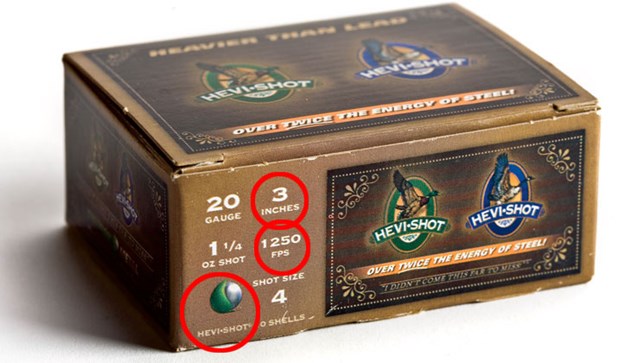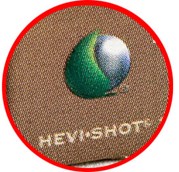 Shot Material
Pellets can be made of lead, steel (actually iron); and several formulations of tungsten. Not all non-toxic shot is labeled "non-toxic," so it's up to you to know what type of shot has been approved for use on game in a specific area. Premium magnum lead loads usually advertise copper-plated shot somewhere on the box if they contain it. Copper plating helps pellets flow through chokes and many hunters believe copper-plated pellets slip between feathers and penetrate deeper into game birds as a result. Copper does nothing to make shot harder, however.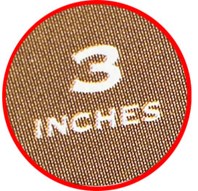 Length
This refers to the length of the gun's chamber, not the actual length of the shell. You can safely shoot shells that are shorter than a gun's chamber or equal in length, but not longer.

Here's the tricky part: If you measure an unfired shell you'll find it to be a good 1/4" shorter than its designated chamber length. The extra length accommodates the crimp as it unfolds. It's possible, therefore, to load a 3" shell into a 2¾" chamber or even a 3½" shell into a 3" chamber (I've seen that one done). Firing it produces dangerously high pressures.

While we measure chambers in inches, Europeans use the metric system. Here's a list of chamber lengths and their metric equivalents: 2" (50 mm), 2½" (65 mm), 2¾" (70 mm), 3" (76 mm) and 3½" (89 mm).


Velocity
Velocity is replacing dram equivalent on box tops—only, again, about 100 years too late. Now we can compare velocity from load to load in a straightforward manner. The faster a shot charge travels, the harder it hits and the less forward allowance is required. On the other hand, the faster you drive shot, the more a load kicks. Even a change of 50 f.p.s. can make a difference in felt recoil.

When you throw European brands into the mix, there's a catch: you can't compare U.S. and European shotshell velocities directly because they are measured differently. Most U.S. manufacturers list velocity 3 ft. from the muzzle, while many European manufacturers use muzzle velocity. In those 3 ft., a shot charge slows by as much as 100 f.p.s. as it exits the muzzle and slams into the air.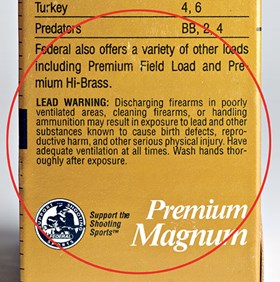 Warnings
Given the times we live in, you would expect shotshell boxes to be covered with warning labels, like: "Not to be taken internally," and "May cause harm to birds and small mammals."

Strangely, there are just a couple of warnings on shotshell boxes. Any smokeless powder load will bear the words: "Do not use in twist or Damascus barrels." I know there are hunters who take old guns and shoot light modern loads out of them with no problem, but my policy on Damascus guns and modern ammunition is: Don't. I am attached to my fingers and hope my fingers remain attached to me.

Boxes of hard, non-toxic shot—steel, HeviShot, Wingmaster HD, and so on—carry the warning: "Shoot only in guns approved for steel shot." As a general rule, guns with removable choke tubes can shoot any non-toxic shot. If you have doubts, ask the gun's manufacturer.

The Price Tag
We'll end with the number many people look at first: the price tag. These days, you're in for some sticker shock. World demand for lead, tungsten and other raw materials keeps driving the price of shotshells higher. On the other hand, as a careful reading of the label shows, a lot goes into a shotshell. Compared to the price of anything but rimfire ammunition, shotgun shells still yield plenty of bang for your buck—and they don't contain any transfats at all.

Shot Size
From smallest to largest, shot starts with "dust" then counts down from 12 to 1. Then there are B, BB, BBB, TT and F sizes. Buckshot sizes begin with the smallest, 4, and run 3, 2, 1, 0, 00 and 000. English and European sizes are, of course, different.

Here's an exhaustive chart. In truth, you will find fewer than half these sizes generally available.