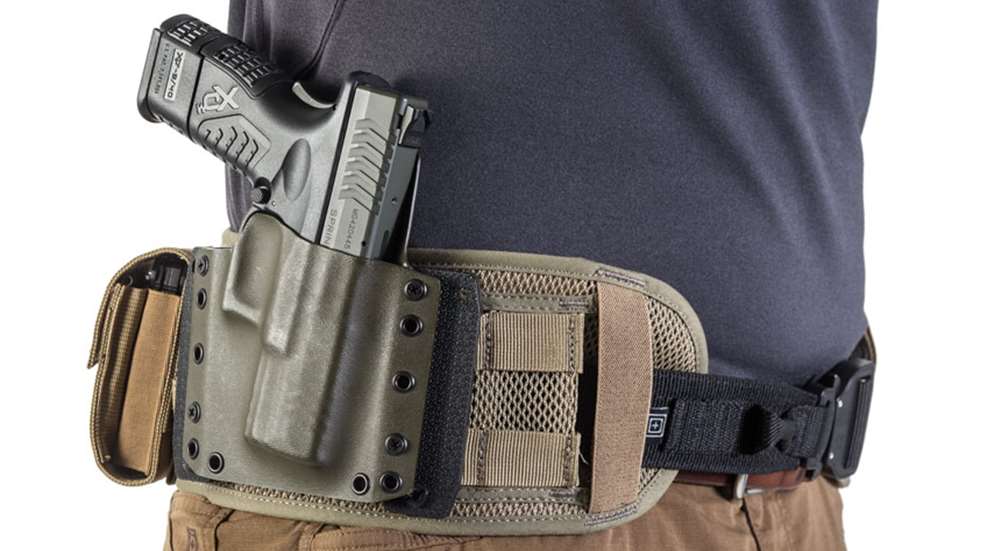 The object was to assemble a general-purpose, gun- and gear-bearing apparatus that would be suitable for training, competition and field use, yet would be a trimmer, more discreet package than a pack, vest or chest rig. My plan was to use a competition-style over belt, as worn in action pistol and 3-gun events, as a foundation, but to allocate some real estate, usually reserved for extra magazine pouches, for a multi-tool, dump pouch or other equipment. In this way it would be a versatile, easily configured assembly of gear that, if necessary, could be donned quickly and over top of my pants and belt.
My vision changed somewhat when I considered the advantages of using PALS webbing (Pouch Attachment Ladder System) for attachment, compared to popular competition setups that might use screws and plates or a hook-and-loop security belt. Conveniently, I came across 5.11 Tactical's VTAC Brokos Belt, which is essentially a belt sleeve made from durable nylon and breathable, athletic-style mesh, with an interior that pads and supports the wearer, and an outer surface that is lousy with PALS webbing (511tactical.com, MSRP $75). I already owned a 1.75" rigger's belt with a Cobra buckle, so the Brokos seemed like a great option. I also picked up a Large Drop Pouch from 5.11 (MSRP $25) because, really, what's a utility rig without a dump bag?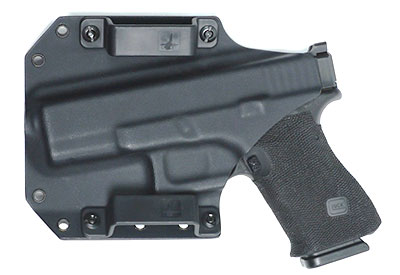 For a holster and magazine pouch I turned to a trusted favorite from Bravo Concealment (bravoconcealment.com, MSRP $70). I've used the company's BCA holster and magazine pouches for everyday carry of several of my personal firearms, and I've always been impressed with the retention the molded Kydex provides, despite being an open-top design, and the comfort of carry provided by the angled belt loop wings, which do a good job accounting for the natural contours of the carrier's body.
The challenge came in trying to attach the holster and magazine pouch to the Brokos belt. My BCA holster has 1.5" belt loops for everyday wear with my leather gun belts. The loops' size does not work well with PALS straps, and they are too small for the wider riggers belt. The solution came in the form of the Bawidamann PUP system.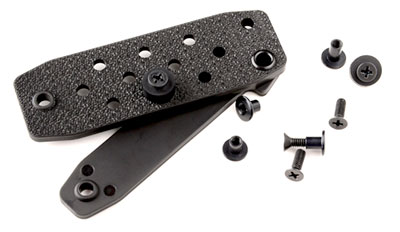 Andrew Bawidamann is an artist and blade designer who saw a need in the tactical market for a system to make any piece of kit PALS compatible. Hence the PALS Universal Platform, or PUP for short. The PUP comes in two sizes, mini or standard, with one or two backstraps to be woven through ladder webbing. The platforms can be purchased blank or pre-drilled, the latter featuring an array of 13/64" holes. In either case, Bawidamann sends a pack of Chicago screws and rubber spacers for attaching gear to the platforms.
For the utility belt project, the Bawidamann PUP proved to be the linchpin that held it all together. The system interfaces perfectly with the grommets that are prominently featured on many Kydex holsters and sheaths, and allowed me to easily mount my BCA and magazine pouch using two Mini Pups apiece (bawidamann.com, MSRP $35). Once assembled, my range utility belt proved comfortable and, thanks to the PUP, easily customizable.