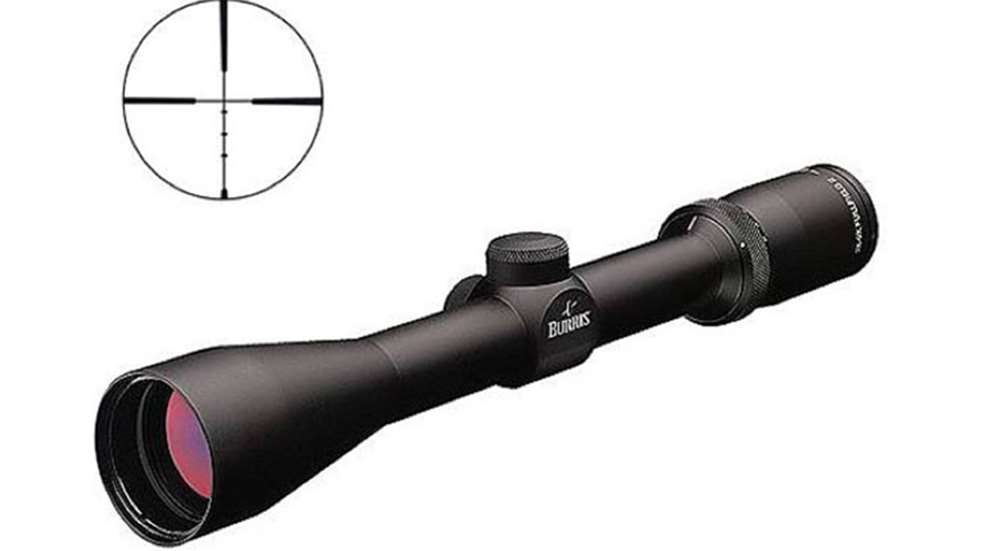 Gallery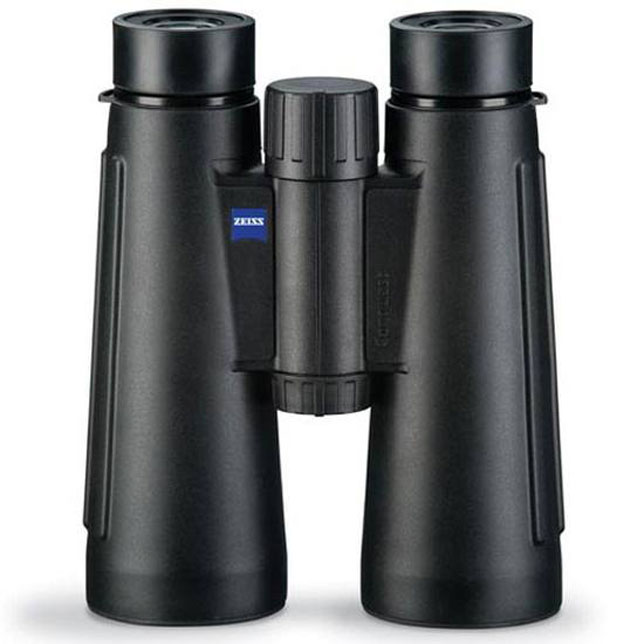 Zeiss 12x45 B T Conquest Binoculars
The Conquest series of Zeiss binoculars really strut their stuff on overcast days by delivering the brightness folks have come to expect from Zeiss. This product has phase-corrected prisms and anti-reflection multi-layer lens coatings to enhance light transmission and the tubes are nitrogen purged to prevent internal fogging. Lightweight, with a very high image magnification, these binoculars are ideal for difficult observation tasks at long-range distances. The Conquest binoculars come with a Cordura carry bag, a Neoprene neck strap and protective eyepiece caps.
Redfield Rebel 8x32 Binoculars
The Redfield Rebel binocular needs no introduction. Redfield has a long history of providing the performance and reliability that hunters demand. High-quality, fully multicoated lenses and premium BAK4 prisms, offer an unrivaled level of brightness, resolution and edge clarity. The armored aluminum body is rugged enough for use in the great outdoors. The vibrant and adaptable 8x32 mm platform offers a balance of size, weight and magnification for just about any activity. Rebel binoculars are waterproof and fog proof. They arrive with a soft case, neoprene neck strap, lens covers and a Redfield Limited Lifetime Guarantee.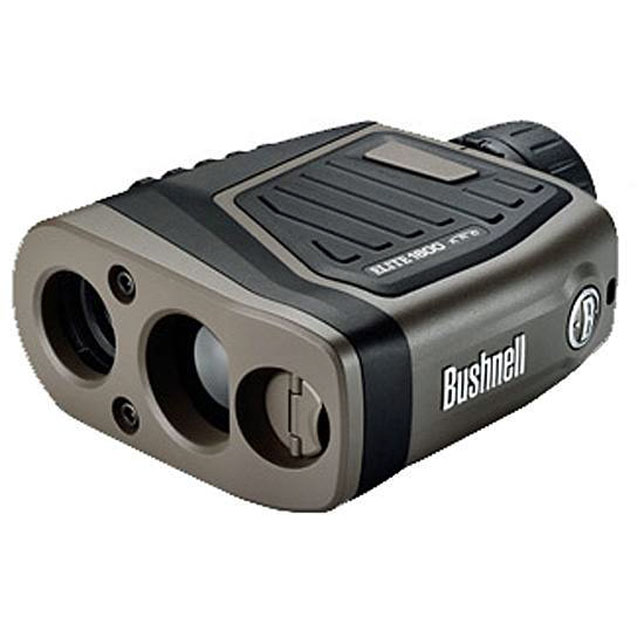 Bushnell_Elite1600_LRF
The Elite 1600, from Bushnell, is a horizontal laser rangefinder loaded with a variety of technology for use in all kinds of shooting situations. The settings include Standard Scan mode, Bow mode, Rifle mode, Bullseye mode and Brush mode. It also features RainGuard HD, ARC (Angle Range Compensation), VSI (Variable Sight-In) and VDT (Vivid Display Technology). The Elite 1600 Laser Rangefinder can be adjusted to measure distances up to 1,600 yards away and it offers fully multicoated lenses. Even in low light situations, these optics provide a bright and crystal clear view. Ruggedly built, the Bushnell Elite 1600 is ready for use in the toughest outdoor environments.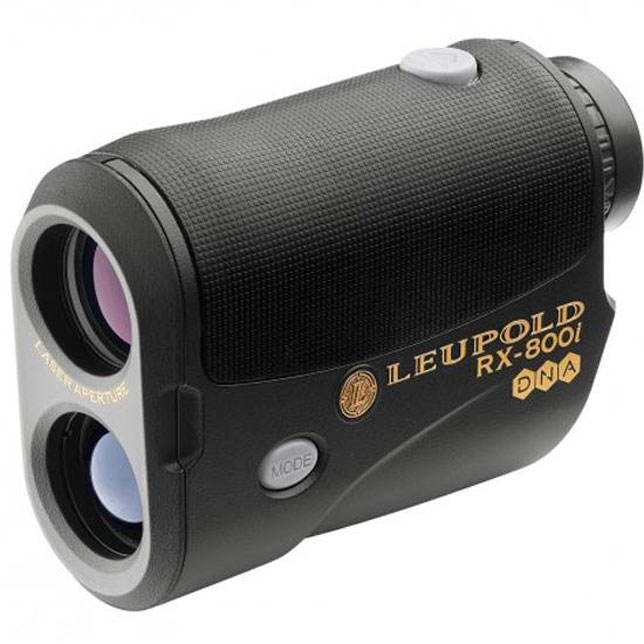 Leupold RX-800i Compact Digital Rangefinder
How far away is that trophy buck across the ridge, and how big is it? The Leupold RX-800i, with DNA (Digitally eNhanced Accuracy), will let you know. The RX-800i TBR allows you to instantly and accurately judge the width and height of a target using its Trophy Scale feature. Leupold's TBR (True Ballistic Range) now features TRIG, a function that displays the true horizontal range (cos) and true vertical range (sin), which is based upon trigonometry and the Line Of Sight distance. The all-new LCD display and fully multicoated optics create an image that is up to threes times brighter than competitive models. The DNA engine increases ranging dependability on soft, non-reflective targets regardless of target color.
Weaver Classic Series 15-45x65 mm Spotting Scope
Whether you're spending time scouting for game animals, checking target strikes or just enjoying the beauty Mother Nature has to offer, you want to use a spotting scope that provides positive results. The Weaver Classic Series of spotting scopes are filled with nitrogen for a crisp, clear view. They feature large ocular lenses for reduced eye fatigue, a quick focus eyepiece for smooth transitions between magnifications, and the Microlux lens coating for an extremely bright and clear picture. You can view a lot of territory without leaving your vehicle or vantage point with this waterproof and fog proof spotting scope.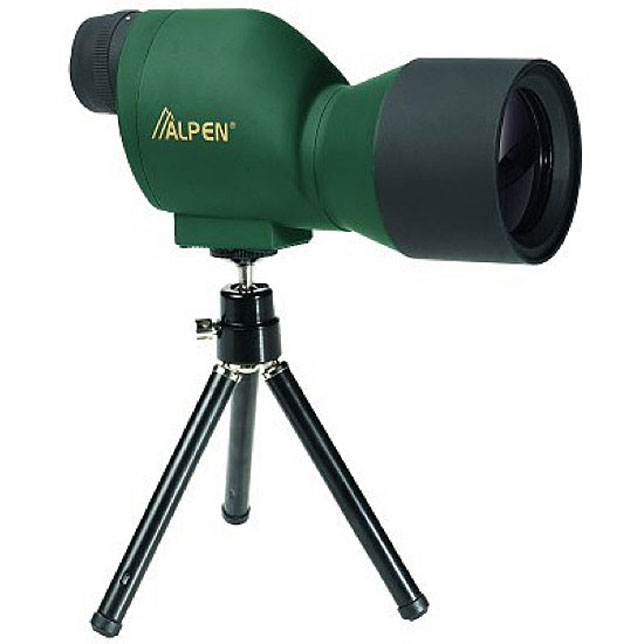 Alpen Optics 20x50 mm Mini Spotting Scope
If you need a spotting scope that's both affordable and portable, take a look at the Model 711 Mini Spotting Scope from Alpen Optics. This compact, waterproof, fixed power 20x50 magnification scope is a real pleasure to work with. Although it does not include all of the features of larger models, the view through the 711 is clear, crisp and bright. Its compact size makes it easy to tuck in with other gear for a quick trip to the range or a day in nature. The 711 arrives with a tripod, sunshade, padded nylon field carrying case and a lifetime warranty.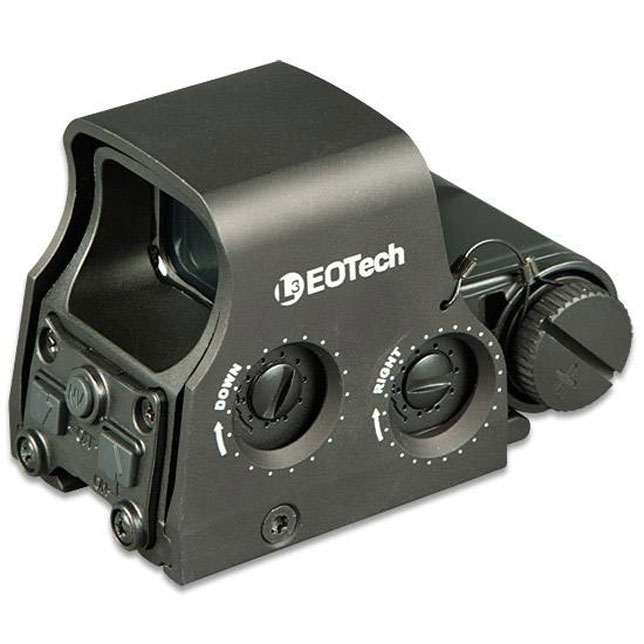 EOTech Night Vision Compatible XPS3-0 Holographic Sight
Designed to meet modern combat requirements, the XPS3-0 holographic red-dot sight provides fast both-eyes-open target acquisition. Powered by a single transverse-mounted CR123A battery for up to 600 hours of illumination, the XPS3-0's sight housing has a compact form factor requiring only 2.75 inches of rail space. The controls are located at the rear of the unit for ease-of-operation. The optical system uses transmission holography, which practically eliminates parallax errors. The XPS3-0 sight includes a Picatinny/Weaver compatible rail mount.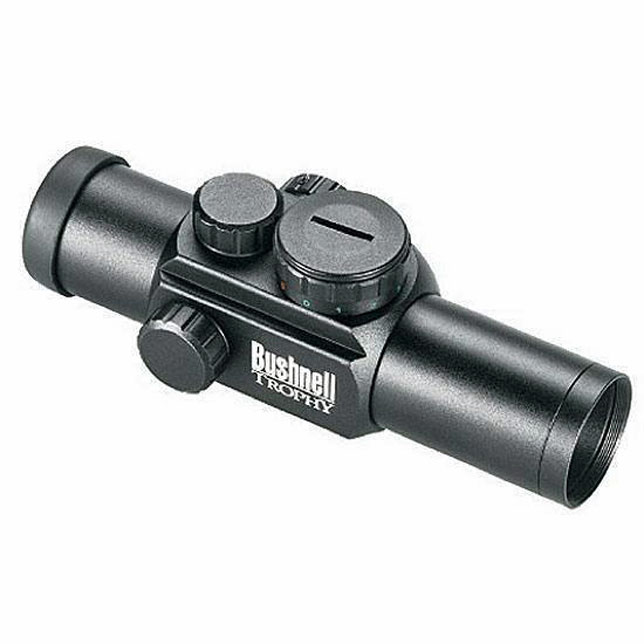 Bushnell Trophy Red Dot Sight
This 1X red dot scope offers plenty of flexibility for the price. Four dial-in recticles are available, including a small dot, large dot, crosshair and circle. All four recticles can be illuminated in green or red with five levels of brightness for changing light conditions. The Amber-Bright high-contrast lens coating provides increased brightness for low-light situations. Enjoy a 68-foot field of view at 100 yards through this waterproof, fogproof and shockproof scope.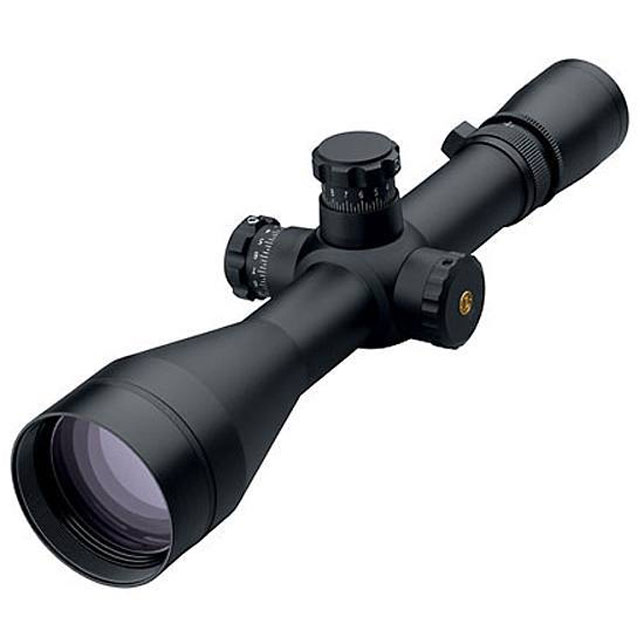 Leupold 4.5-14x50 mm Mark 4 ER/T M5 Riflescope
Leupold Mark 4 4.5-14x50 mm Extended Range/Tactical M5 Front Focal riflescopes are designed to let you take advantage of the reach and power of today's high-power hunting and extreme long-range target rifles. These Leupold riflescopes provide the superior clarity needed to positively identify targets at 20X or even 25X magnification. They have a generous range of windage and elevation adjustment giving you the accuracy and precision needed at extreme distances. The available reticules include a Mil-Dot, TMR or H27 configuration.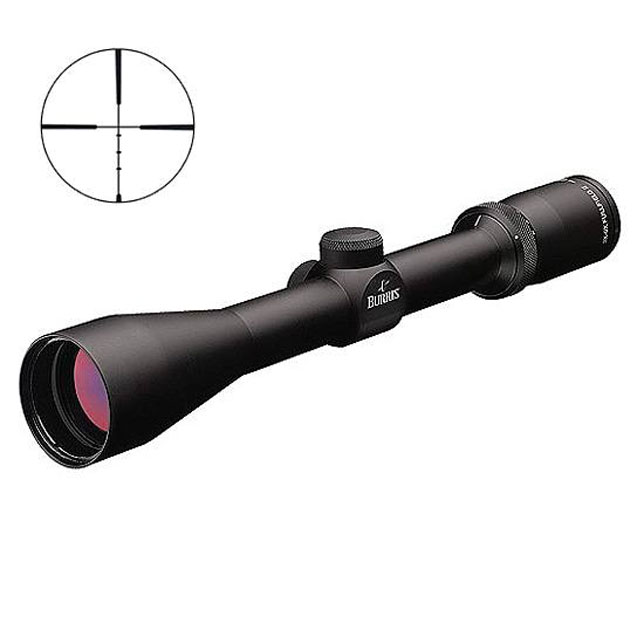 3-9x40 mm Burris Fullfield II Riflescope
The Fullfield II rifle scope features a 6061 T6 aluminum outer tube, the Burris envied image steel-on-steel adjustment system and HiLume multi-coatings on the air to glass lens surface. The Ballistic Plex reticule features a lower vertical crosshair with ballistic lines to compensate for bullet drop at ranges from 100 to 500 yards for a variety of popular rifle calibers.