by
posted on October 6, 2019
Support NRA American Rifleman
DONATE
Through this endeavor, NRA women—and men—will raise awareness about the importance of early detection, education and support services.  If breast cancer is detected and treated early, chances of survival are high. Although great strides have been made in awareness and treatment, there is much to be accomplished.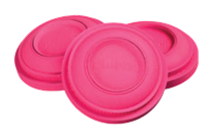 This October, spread the word to your fellow NRA Women and men by "Going Pink" at your range, training event, seminar, or participate in events to raise awareness. Spread the word about mammograms, and encourage those who haven't been screened to do so.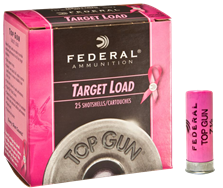 Simple ways you can show your support on the range include purchasing and using products that go directly to support BCA.
Federal's
Top Gun Pink Target Load shotshells, with their distinctive pink hulls, is a reminder that more than 300,000 women each year will be diagnosed with the disease. (Load the clay thrower with bright pink clay pigeons from any number of companies and there will be no doubt what your day on the field is all about). Industry support is not limited to the trap and skeet fields, however.
Hornady
offers its pink-tipped Critical Defense Lite 9 mm and .38 Spl. center-fire ammo, which also sports the ubiquitous pink ribbon on the box. 
And call a cease fire (at least for the month of October) on the debate whether pink firearms and outdoor gear condescend to women who shoot and hunt, as plenty of industry giants and smaller companies alike throw their full weight behind Breast Cancer Awareness month, proudly promoting products with the color that has become synonymous with finding a cure.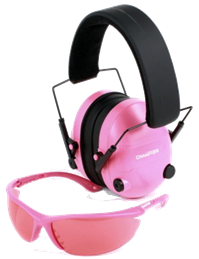 The NRA has always been in the fight to preserve our Second Amendment and the shooting sports, so fighting for breast cancer awareness is nothing new to us. Let's get our "Women on Target" to help raise awareness of early detection to end breast cancer for future generations.