by
posted on November 13, 2020
Support NRA American Rifleman
DONATE
An expert lawman and scout, James Hickok lived a life on the edge with trust in his sidearms.
Uberti USA
imports a remembrance piece dedicated to James "Wild Bill" Hickok with its 1851 Navy Conversion revolver. The single-action wheelgun features an open-top design and is chambered for .38 Spl.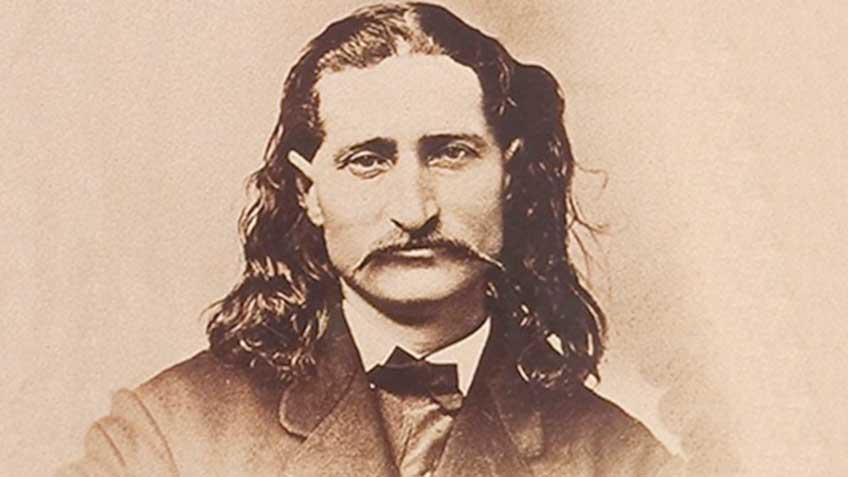 The Wild Bill 1851 Navy Conversion is a retro revolver made for the modern collector that enjoys time spent on the range. Though Wild Bill's original 1851 Navy revolvers were cap-and-ball designs, Uberti created an easier-shooting example for the casual shooter that shares a similar look as the real-deal single-action of Hickok's day.
The throwback revolver features ivory-style stocks fitted to a steel frame with color-case-hardened finish and engraving is featured on the six-round, smooth cylinder. A traditional sight notch is cut into the hammer that presents once the hammer is set to its fire position. A brass bead front sight is positioned on the upper flat near the muzzle. Uberti USA supplies a 7.5" steel barrel with an octagonal profile that has a rich blued finish. The dark blue contrasts nicely with the color-case-hardened components of the gun.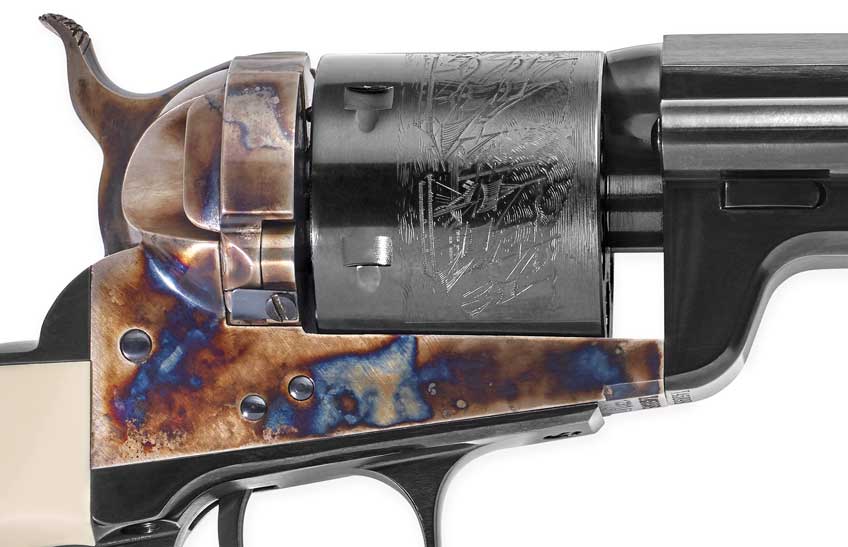 Uberti USA's 1851 Navy Conversion revolver is based on the later Richards-Mason-pattern conversions, which were around while Wild Bill was alive. The loading arm typically found on cap-and-ball revolvers was replaced by an ejection-rod housing located on the right side of the barrel, similar to where it would be placed on the famed 1873 Single Action Army. A loading gate that hinges open to the right, exposes the bored-through cylinder capable of accepting six rounds of standard .38 Special or .38 Colt cartridges.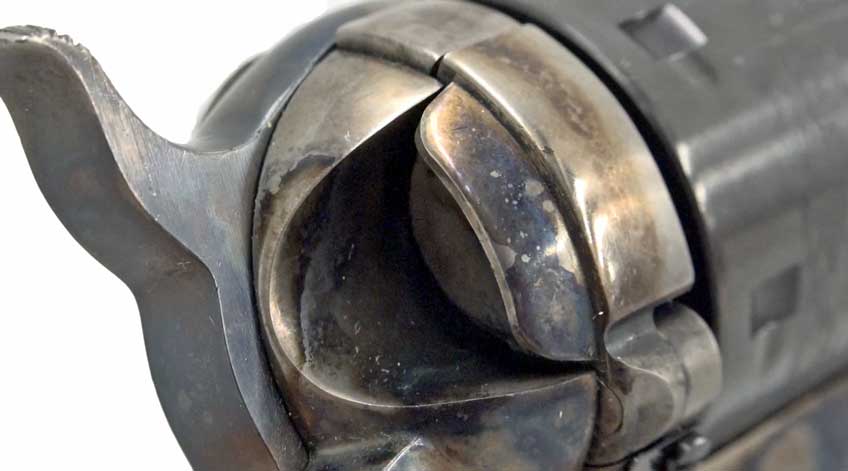 Watch our
NRA Gun of the Week
video above to learn about the Uberti USA Wild Bill 1851 Navy Conversion.
Uberti USA "Wild Bill" 1851 Navy Conversion SpecificationsImporter
:
Uberti USA
Action
Type
: single-action, center-fire revolver
Chambering
: .38 Spl.
Barrel
: 7.5" steel
Frame
: color-case-hardened steel
Sights
: hammer-notch rear, brass front
Trigger
: single-action
Capacity
: six-round cylinder
Length
: 13.6"
Weight
: 44.8 ozs.
MSRP
: $809
Further Reading:Armed Man Uses Uberti 1866 Rifle to Stop Black BearOld School Cool: Uberti's Model 1885 High WallUberti Silver BoyHandloading The .44-40 Win.Review: Uberti 1851 Navy Conversion in .38 Spl.
---
Extras
: