by
posted on April 22, 2023
Support NRA American Rifleman
DONATE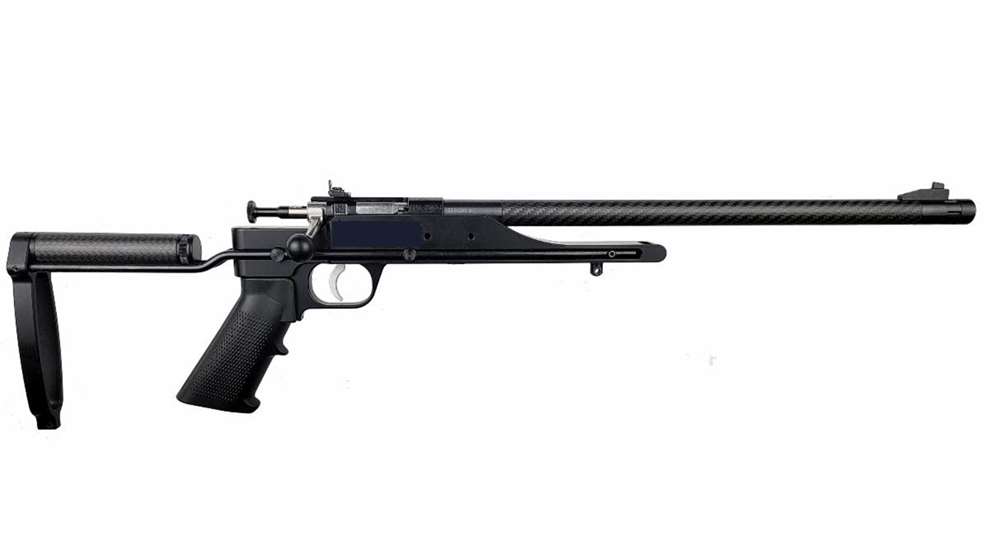 A Keystone Arms firearm is the first step for many into the shooting sports, with the company's Crickett and Chipmunk youth rifles being popular "first guns." This year, the company is introducing a new rifle that is aimed squarely at the adult shooter. The Overlander Pack Rifle takes Keystone's well-established action and configures it into a survival rifle.
At the heart of the Overlander Pack Rifle is the tried-and-true Crickett .22 rimfire single-shot bolt action. This is married to a 16.13" carbon-fiber-wrapped steel barrel. The barrel's muzzle is threaded 1/2-28 TPI and comes with a thread protector.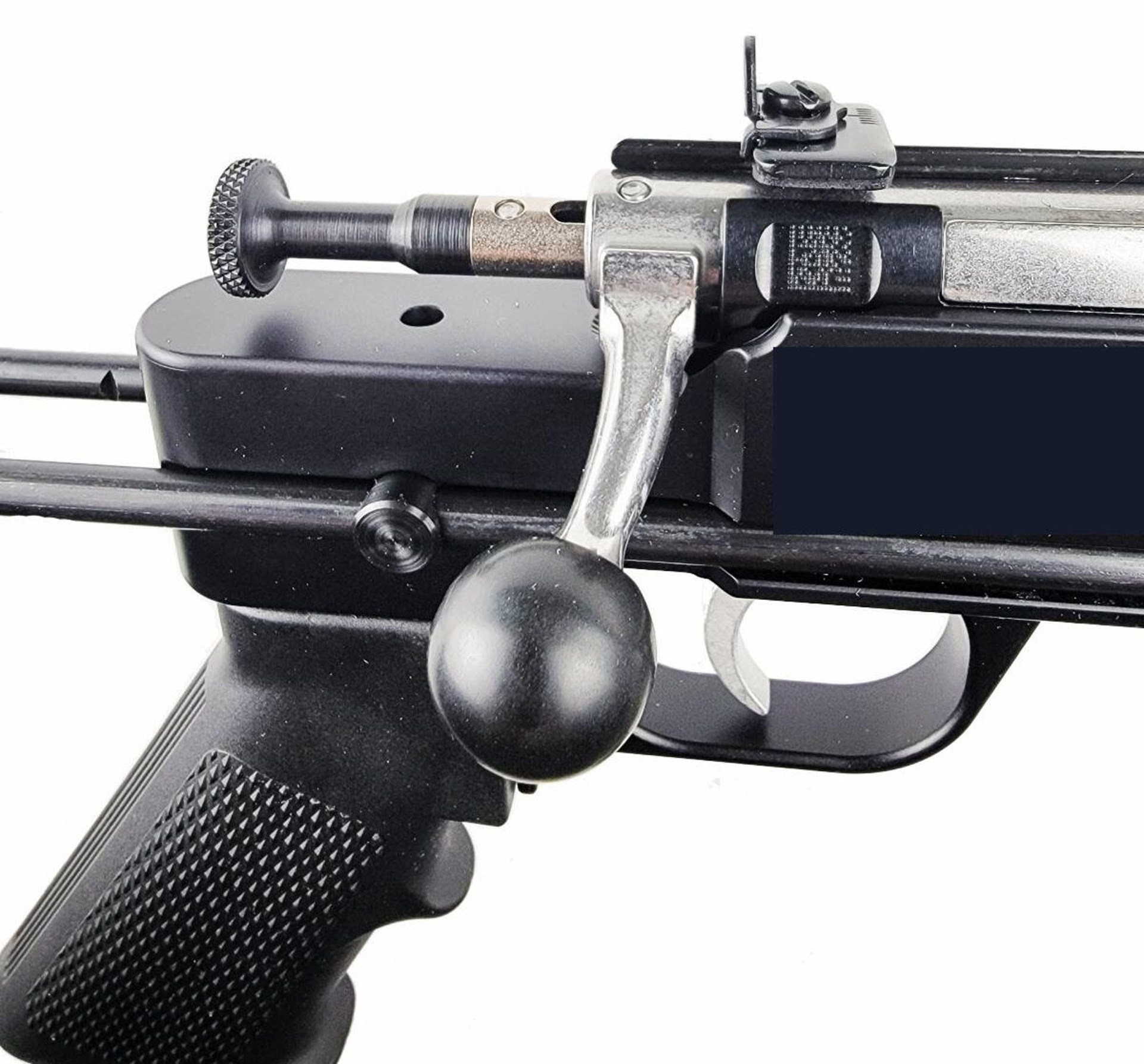 The Overlander Pack rifle uses an aluminum chassis that uses an AR grip and has a telescoping stock. Image courtesy of Keystone Arms.
The Overlander Pack Rifle features a carbon fiber wrapped barrel with its muzzle threaded. Image courtesy of Keystone Arms.
Barrel and action are placed in a chassis based off of Keystone's Precision Rifle Chassis. The base of the chassis is billet machined from 6061 T-6 aluminum and anodized black. To this is mounted an A2-style AR-15 pistol grip. The buttstock is a telescoping arrangement with two wire arms that slide on either side of the chassis and an aluminum "hoop" that serves as the butt. A carbon-fiber storage tube mounted between the stock sliders also serves as a cheekpiece. The stock can be adjusted to multiple positions, with a length of pull between 8.13" and 13.5″, and is locked by dual push buttons.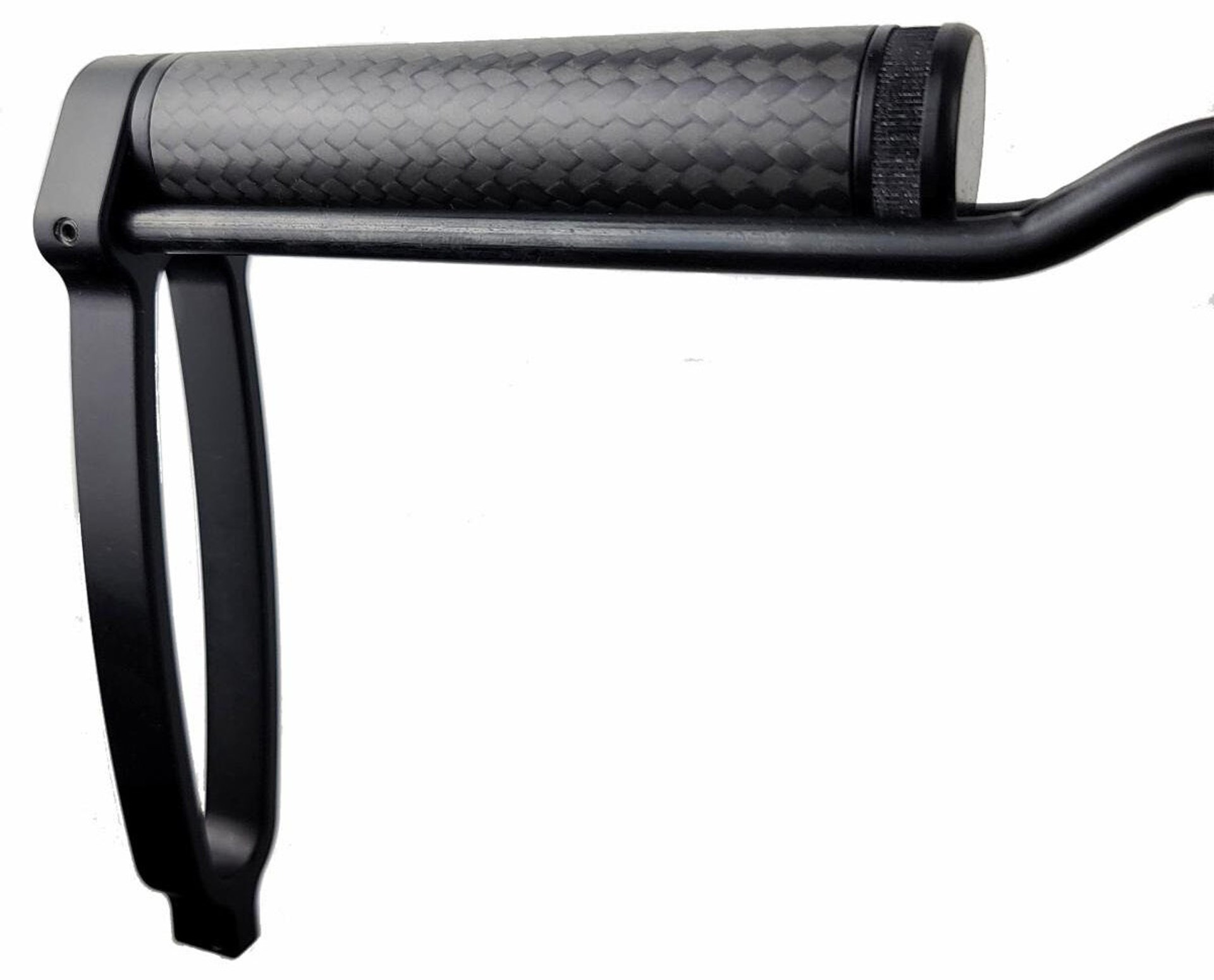 The butt of the telescoping stock is a simple aluminum hoop. A carbon-fiber storage tube is mounted on the stock. Image courtesy of Keystone Arms.
Sights are the standard Crickett adjustable rear peep and ramped front blade. The Overlander is also drilled-and-tapped to accept Keystone's Crickett and Cricketinny optics mounts.
The overall length of the Overlander Pack Rifle is 31.75" with the stock extended or 26.38" with the stock fully collapsed, and the rifle weighs 3.5 lbs., making for a compact and simple firearm to pack in the field. The MSRP for the Keystone Arms Overlander Pack Rifle is $379.