by
posted on October 27, 2022
Support NRA American Rifleman
DONATE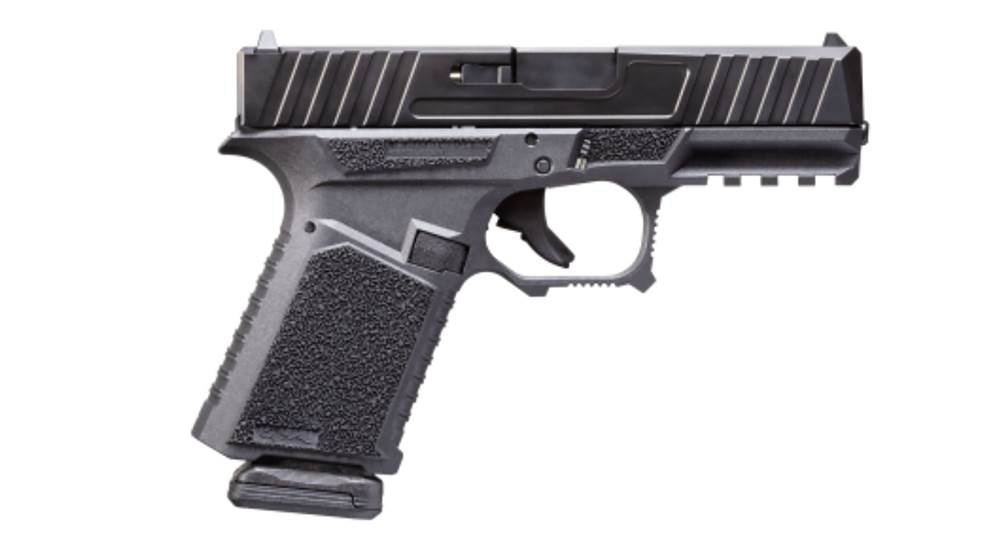 Anderson Manufacturing, based in Hebron, Ky., has earned a reputation for its AR-15 lower receivers and other modern sporting rifle-related products. However, for 2022, the company has come out with something completely new for its catalog, with its first-ever handgun. Called the KIGER-9c, it is a compact, 9 mm-chambered, semi-automatic handgun that borrows several cues from the ever-popular Glock 19 design, but with its own original twist. Like the Glock 19, the KIGER-9c is a striker-fired, tilting barrel design, which is compatible with many Glock 19 Gen3 accessories, including its magazines. 
It is also similar in size to the Glock 19, with a overall length of 7.35", height of 5.175" and width of 1.26", along with an unloaded weight of just 23 ozs. Its slide is made from 416R stainless steel with a DLC coating and features enlarged serrations on the front and back portions, along with subdued edges to reduce the possibility of snags. The sights are patterned after Glock irons as well, which allows users to swap out the factory sights for a wide range of aftermarket options already available The barrel itself is 3.91" long, and is also made from stainless steel with a DLC coating. 
The frame is also very similar to that of the Glock, accepting Glock 19 Gen3 triggers, magazine releases, slide catches and more. However, the polymer frame of the KIGER-9c has some distinct differences from what is offered by Glock. Two of the most noticeable differences right off the bat are the inclusion of a four-slot Picatinny rail under the dust cover, an undercut trigger guard and scalloped areas of the grip frame in line with the magazine release. The last two features offer an improved grip while also allowing for easier access to the magazine release by the user's thumb. There are also areas of stippled texturing added to the sides of the grip as well as the frame, to allow better grasp for both of the user's hands.
As stated by Anderson Manufacturing's Vice President Charles Anderson, "While known for our lower receivers and rifles, we saw an opportunity to apply our unrivaled engineering and technology to a new design and deliver a high-quality, ultra-reliable and value-priced handgun to the market. The KIGER-9c is the next step in our continued commitment to developing exceptional firearms at an affordable price, and we're proud to offer gun owners a handgun that is 100-percent American-made and 100-percent Anderson." The KIGER9c has a suggested retail price of $429, and ships with a single Magpul 15-round magazine. To learn more, visit andersonmanufacturing.com.