by
posted on March 31, 2020
Support NRA American Rifleman
DONATE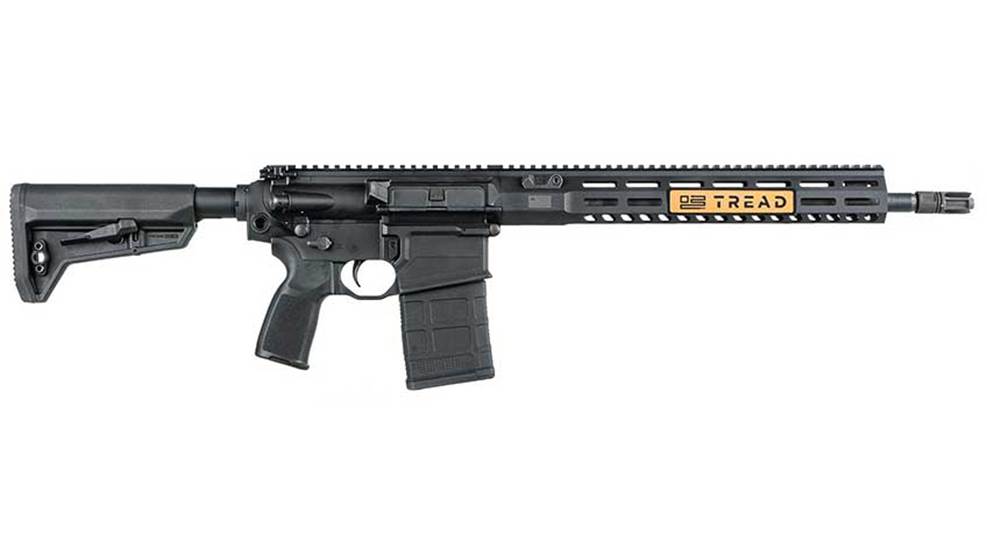 SIG Sauer introduced a new addition to the TREAD series with the unveil of the 716i TREAD. The 716i is a short-action addition to the series chambered in .308 Win.

Some of the features found on the SIG Sauer 716G2 were borrowed for the design of the new rifle, including the lower receiver, and used in the design of the 716i. Unlike the previous 716s, the 716i lacks the short-stroke-gas-piston and instead uses a direct-impingement system found on most AR-10 platforms.

The move away from the short-stroke-gas piston allowed for a reduction in the overall weight of the rifle system, going from 9.5 lbs. in the previous 716G2 Patrol to 8.5 lbs. The removal of the piston-system also allowed for the reduction in height for the tops of the upper-receiver and handguard from the previous 716s.

The 716i has some similar features as those incorporated into the M400 TREAD rifles, like the use of a lightweight handguard, SL-K buttstock, and ambidextrous controls. The 716i has a 15" free-floating handguard that uses a cross-bolt clamping-system that secures it firmly to the low-profile barrel-nut.

The handguard has a Picatinny segmented rail running across the top with M-LOK-compatible segments along the bottom, sides and 45 degrees from the top. The buffer tube is a mil-spec profile with six-position adjustments and comes with a TREAD SL-K carbine-stock with a reversible button-style quick-detachable sling point. The ambidextrous features include the charging handle, safety and magazine release.

Under the handguard, the 716i uses a micro-light low-profile gas block found on the M400 TREAD, and the 16" barrel is made of carbon steel that is FNC-coated and topped with a three-prong style flash-hider. As mentioned previously, the barrel is chambered for .308 Win. with a 1:10 twist rate and a 5/8"-24 TPI thread twist.

Other features found on the lower receiver include integrated button-style quick-detachable sling points on either side near the buffer-tube end-plate, an enlarged magazine release on the right-hand side, a SR-25 style magazine compatible magazine-well and a SIG Sauer polymer grip.

The lower-receiver also comes with a two-stage Matchlite Duo trigger installed. Both the upper and lower receivers are made of forged aluminum and have a hardcoat-anodized finish along with the handguard. The rifle's overall length is 37" with a width of 2.5" and a height of 8".

The MSRP of the 716i TREAD will come in under $1,400, a lower price point than the previous 716s. For more information on the 716i TREAD, visit sigsauer.com.