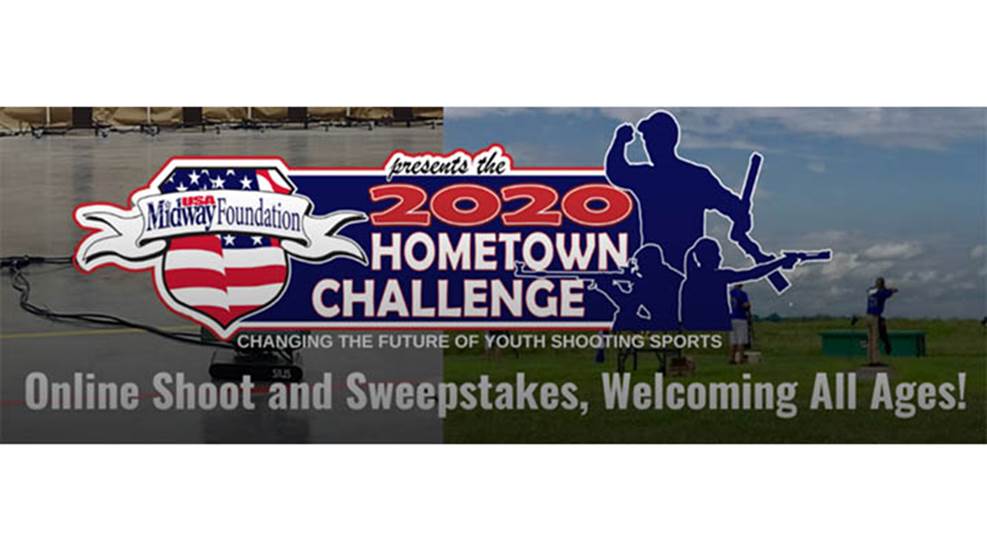 Throughout the month of October, MidwayUSA Foundation hosted its first-ever virtual event. The 2020 Hometown Challenge was a virtual shoot and sweepstakes that raised nearly $30,000 for youth shooting programs. In addition, all costs associated with registration and sweepstakes entries served as direct donations to the youth shooting team of the participant's choice, and those funds will be matched through MidwayUSA Foundation's current Matching Program. The Hometown Challenge also awarded more than 100 prizes, including firearms, optics, hats, coolers, ammunition and more.

"The success of our Hometown Challenge is a win for the entire shooting sports and outdoor community," said G. Scott Reynolds, MidwayUSA Foundation executive director. "The dollars raised will give more of our youth the opportunity to shoot more rounds, enter more competitions, and be part of something bigger than themselves. The life skills like confidence, responsibility, discipline and leadership that these young athletes develop by being part of a shooting team are valuable to all of us and our future."

The virtual shoot allowed shooting team members and their community the chance to compete on a national stage from their local range or facility. The event brought together close to 800 participants of all ages and featured a large variety of shooting disciplines in categories that included air rifle, air pistol, trap, skeet, smallbore rifle, SASP rimfire pistol and SASP rimfire rifle.

Shoot competition entries doubled as sweepstakes entries, but anyone had the opportunity to purchase sweepstakes entries without competing. That approach allowed members who don't compete in shooting sports the chance to support their local shooting team. All winners are listed on the Midway USA Foundation's website.

The MidwayUSA Foundation is a 501(c)(3) public charity working to sustain and grow the shooting sports industry by providing long-term funding to youth shooting teams. Every donation made is tax-deductible and allows the Foundation to assist in expanding and enhancing the leadership skills, confidence, and discipline of today's youth through shooting sports activities. The Foundation supports all shooting disciplines.