Support NRA American Rifleman
DONATE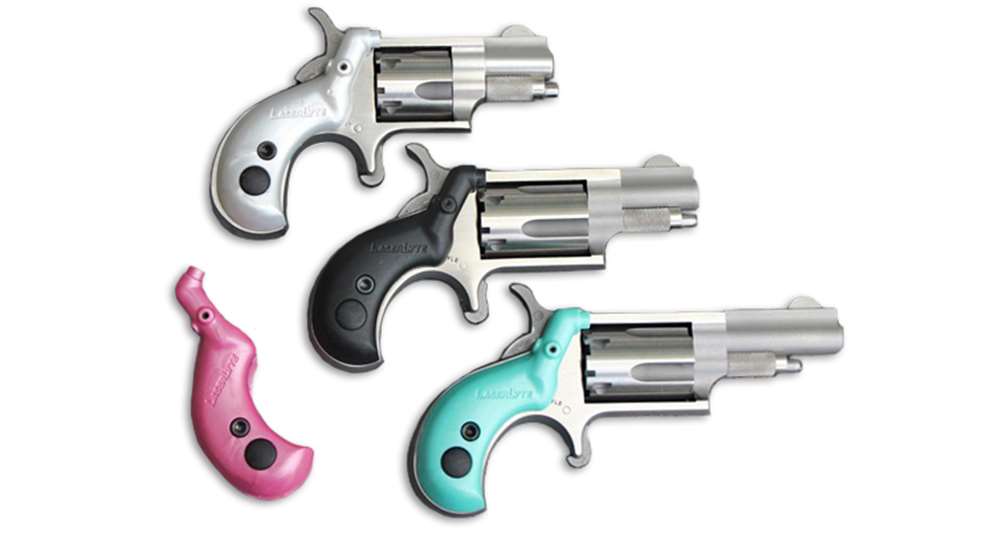 Fans of the diminutive birdshead grip North American Arms (NAA) .22 Mag. mini revolvers were glad to see the arrival of the practical NAA-PP grip-mounted laser sight from Laserlyte. Right away owners of the even smaller NAA .22 Long Rifle and .22 Short asked for grips to fit their revolvers too. Laserlyte has met this request with the new NAA-PP laser sight in not just one, but four different colors.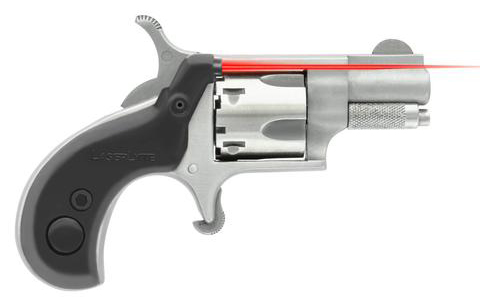 The NAA-PP's grip panels are molded from 55 percent glass-filled nylon with a brass battery tube that fits inside the grip frame. The activation switch has been moved from the front of the grip frame to the right side panel just below the hex head grip screw. The right panel also houses the 650NM, 5MW red laser diode in an armature that runs along side of the frame. Tiny adjustment screws allow for changes in the laser sights height and windage.
The left grip panel features a removable battery cover that allows the three 392-type button cell batteries to be replaced without removing the grip from the revolver. Customers have color choices which include black, white, pink and robin's egg blue. The grip's slim line design means it is compatible with most existing holsters and carry systems. Each grip ships with two sets of batteries and a pair of hex keys for installation and laser adjustments.