by
posted on July 15, 2012
Support NRA American Rifleman
DONATE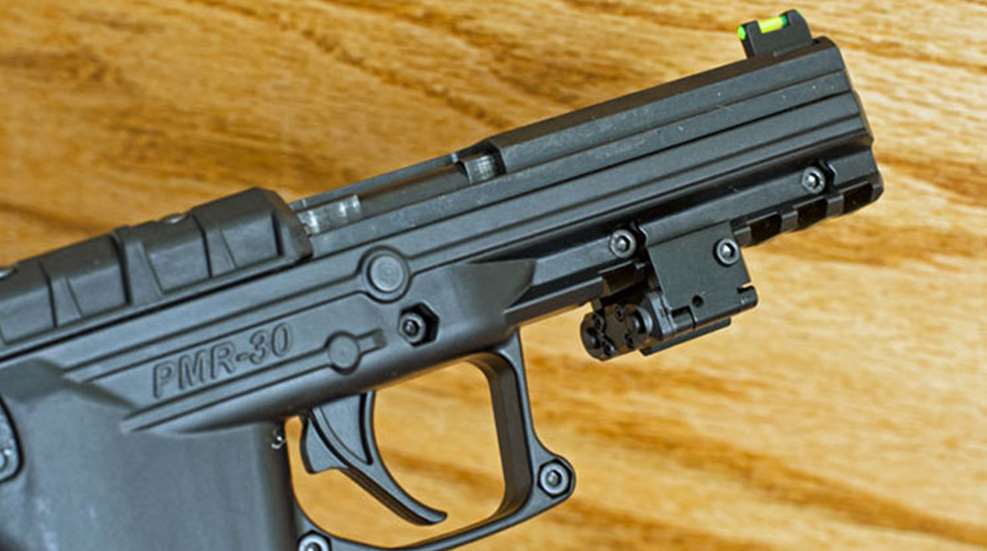 Gallery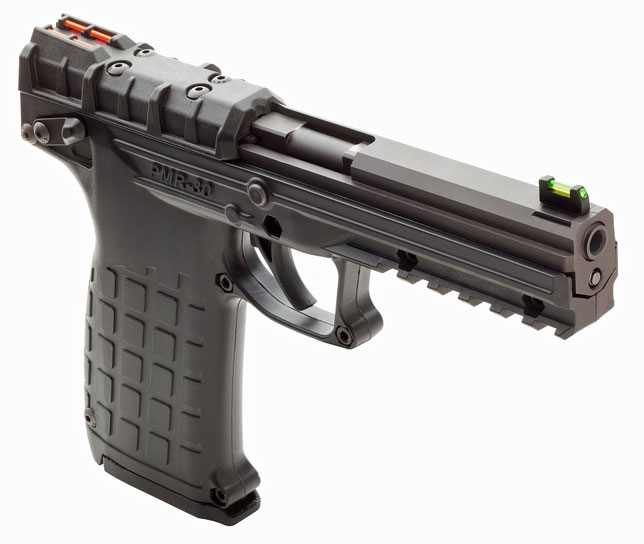 Features
The features of the Kel-Tec PMR-30 include a 30-round magazine that fits flush with the grip, an ambidextrous safety, fiber-optic sites and an unloaded weight of just 13.6 ounces.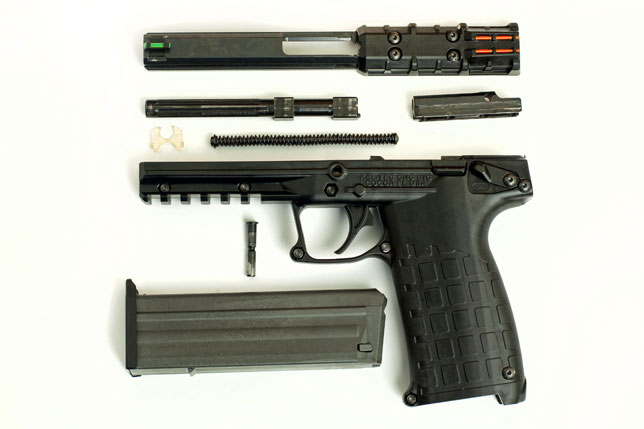 Exploded View
The PMR-30 can be quickly field stripped for easy cleaning. Shown (top down, left to right) are the slide, barrel, barrel block, recoil buffer, captured recoils spring and guide rod assembly, pistol frame, assembly pin and 30-round magazine. The steps for disassembling and reassembling the PMR-30 are slightly different than other pistols, so be sure to read the manual before you start.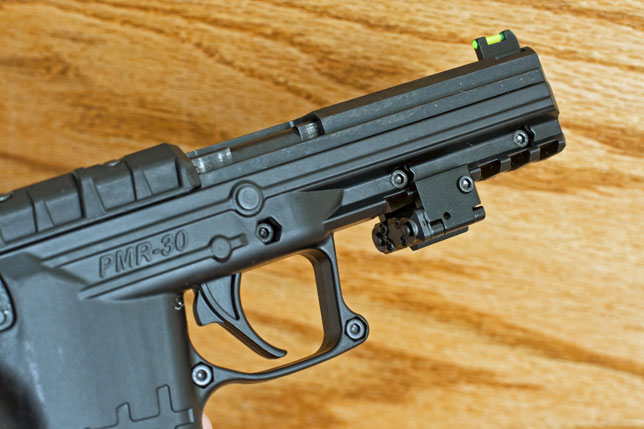 Accessory Rail
The Picatinny accessory rail allows for the attachment of a variety of lights and Lasers. A good fit for this slim trail gun is the LaserLyte Subcompact V3 laser. The V3 only needs 3/4 inches of the rail space and, in keeping with the PMR-30's light-weight design, this laser unit only weighs only half an ounce.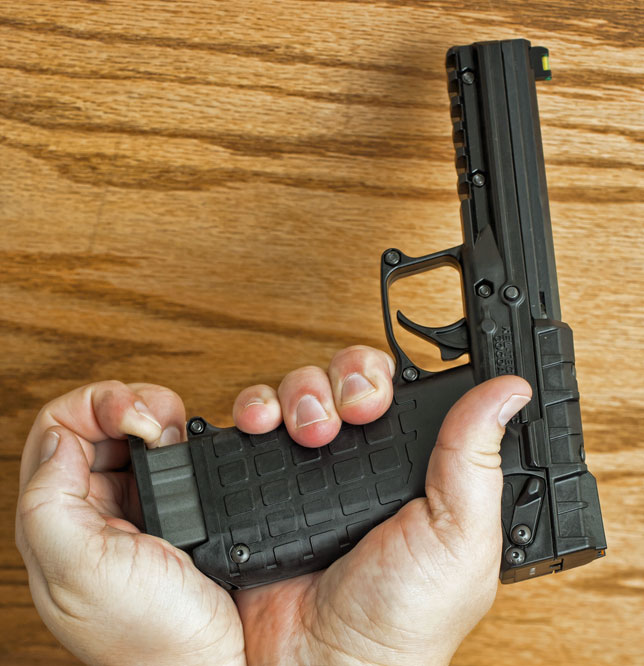 Reloading
The location and design of the PMR-30 magazine release makes it easy to remove and replace the non-drop free magazines. One way to increase speed and magazine retention during reloads is to press the heel of the non-shooting hand against the release while hooking the front of the magazine base with the tips of the fingers and pulling the magazine free.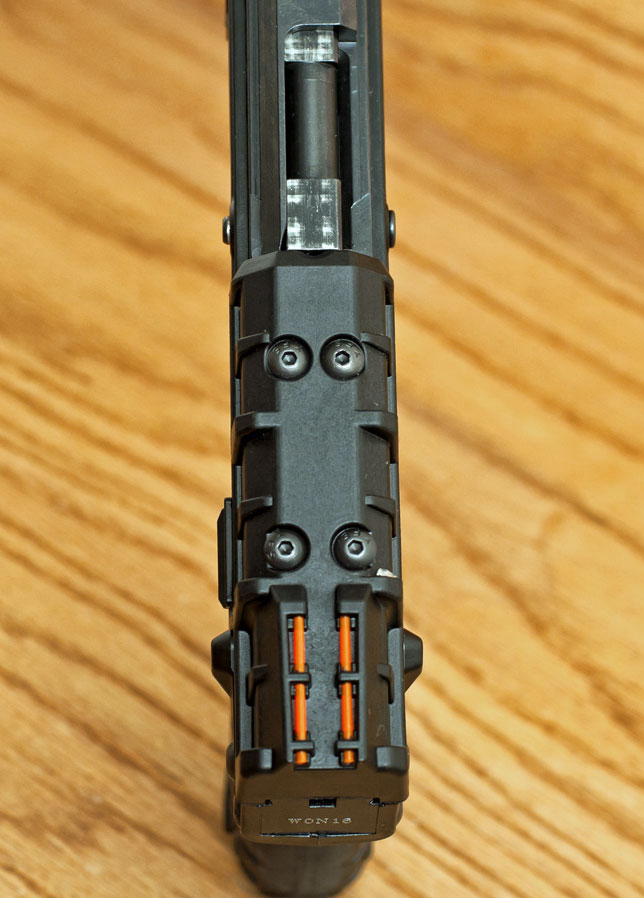 Scope Mount
The PMR-30 arrives from the factory drilled and tapped for the easy attachment of a scope base.