Support NRA American Rifleman
DONATE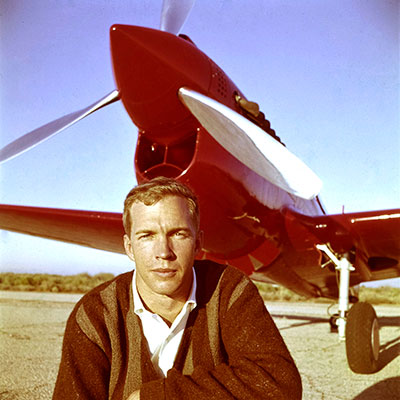 Mike Dillon, a former member of the NRA Board of Directors and a giant of the ammunition reloading industry, passed away Nov. 7, 2016, in Arizona. He was 81 years old.
Dillon started reloading as a hobby, initially seeking to produce only enough ammunition to keep his own firearms fed. But in 1979 he founded Dillon Precision Products and began manufacturing reloading equipment and shooting accessories from the family garage. By selling directly to his customers instead of through distributors, and due to his willingness to stand by his company's products with a lifetime warranty, Dillon quickly established a fiercely loyal customer base. That allowed his firm to grow rapidly into a major player within its industry.
In October 1990, Dillon also started publishing The Blue Press, a catalog/magazine with an emphasis on reloading and competitive shooting, which is still in production today. Around that same time another of Dillon's business ventures, Dillon Aero, started work to redesign the U.S. military's M134 Minigun, eventually successfully achieving adoption by the armed forces.
Dillon served as an NRA Director from 1993 to 1996, and sat on the Collegiate Programs, Membership, Public Affairs and Finance committees. An NRA Life member, during his tenure with the association he was particularly active in, and passionate about, efforts to increase membership, educate new shooters and combat political assaults against the Second Amendment.
"I feel that we are now at a 'do or die' point in the life of the NRA. I have enough historical hindsight to see that others have felt that way in the past; however, I don't believe that the forces arrayed against us have ever been as powerful as they are now," he once said. "The one-two punch of Hollywood's violent television shows and movies, combined with the liberal left's anti-gun messages, are having a telling effect on the public's attitude towards gun ownership. Only a strong and well-financed NRA is positioned to oppose this juggernaut."
Affiliated with the National Reloading Manufacturers Ass'n and the National Shooting Sports Foundation, Dillon was also a founding member of the Cactus Combat League in his home state of Arizona, a competitive shooting group dedicated to USPSA, 3-Gun and Steel Challenge matches.
In addition to his work within the firearm industry, Dillon was an avid aviator. Prior to his transition into the reloading business, he had worked as a flight instructor, a crop duster, a commercial pilot for Trans World Airlines from 1966 to 1980, and a writer for Air Progress magazine from 1967 until 1974. Dillon was also a member of the Experimental Aircraft Ass'n, the EAA's Warbirds of America, the Aircraft Owners and Pilots Ass'n and the T-34 Ass'n, and had restored several dilapidated aircraft back into working order.
Dillon is survived by his wife, Carol; their three children, Stephen, Christopher and Stephanie; and nine grandchildren.