by
posted on June 9, 2021
Support NRA American Rifleman
DONATE
When it comes to the Luger semi-automatic pistol and its service history, most attribute it to the German military during the first half of the 20th Century. However, the Luger saw service with more than just the German military at the time, as other European nations also considered and used the toggle-lock semi-automatic pistol. This included the Dutch military.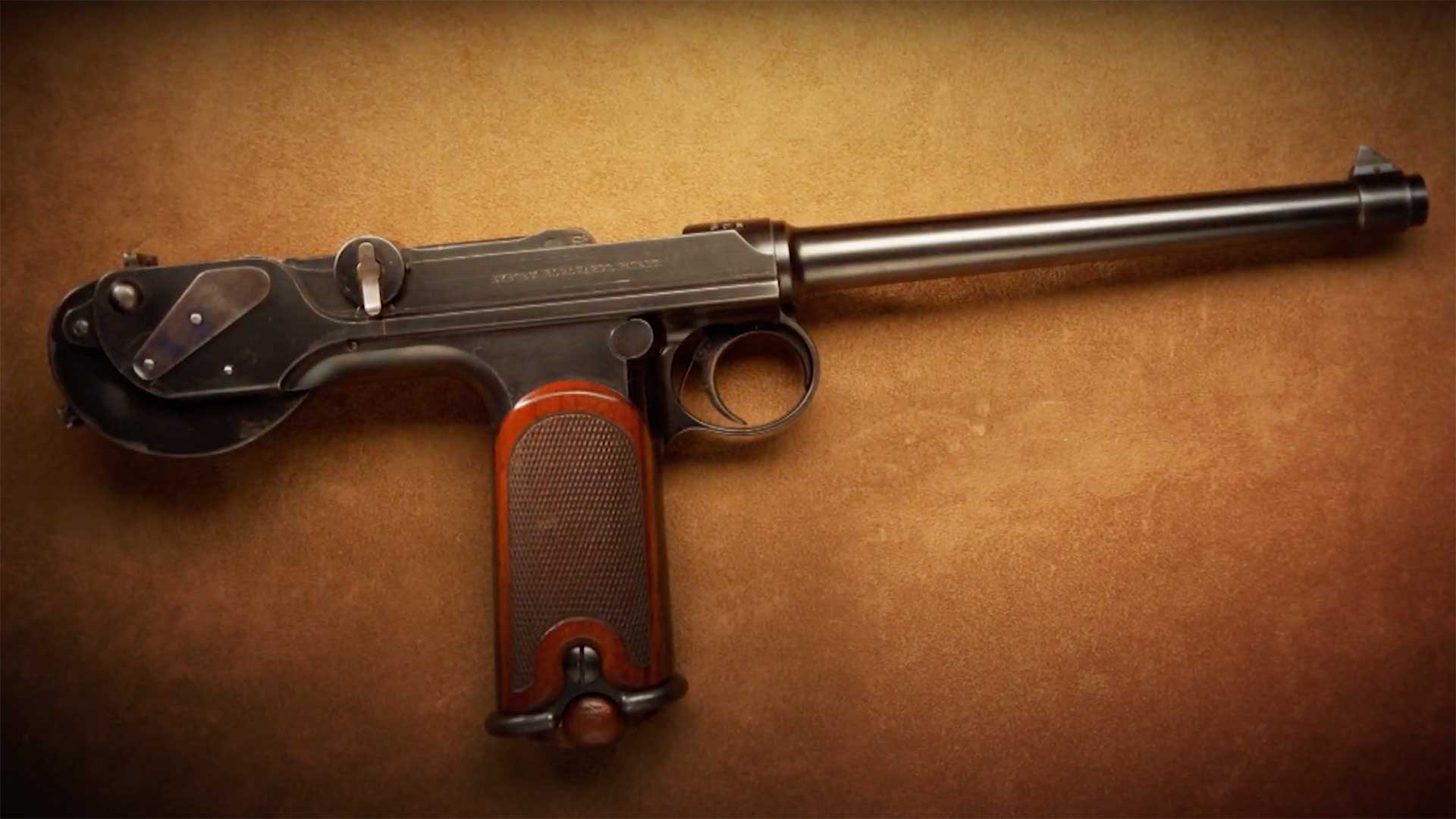 A C-93 Borchardt, the semi-automatic handgun off which the Luger was designed.
The design history of the Luger began with an earlier design, the C-93 Borchardt. The Borchardt was a semi-automatic handgun, one of the first to feed from detachable box magazine, designed by Hugo Borchardt in 1893. This handgun was revolutionary for the time, being a semi-automatic that used a Maxim toggle-bolt design, where the bolt folded upwards instead of slinging rearward.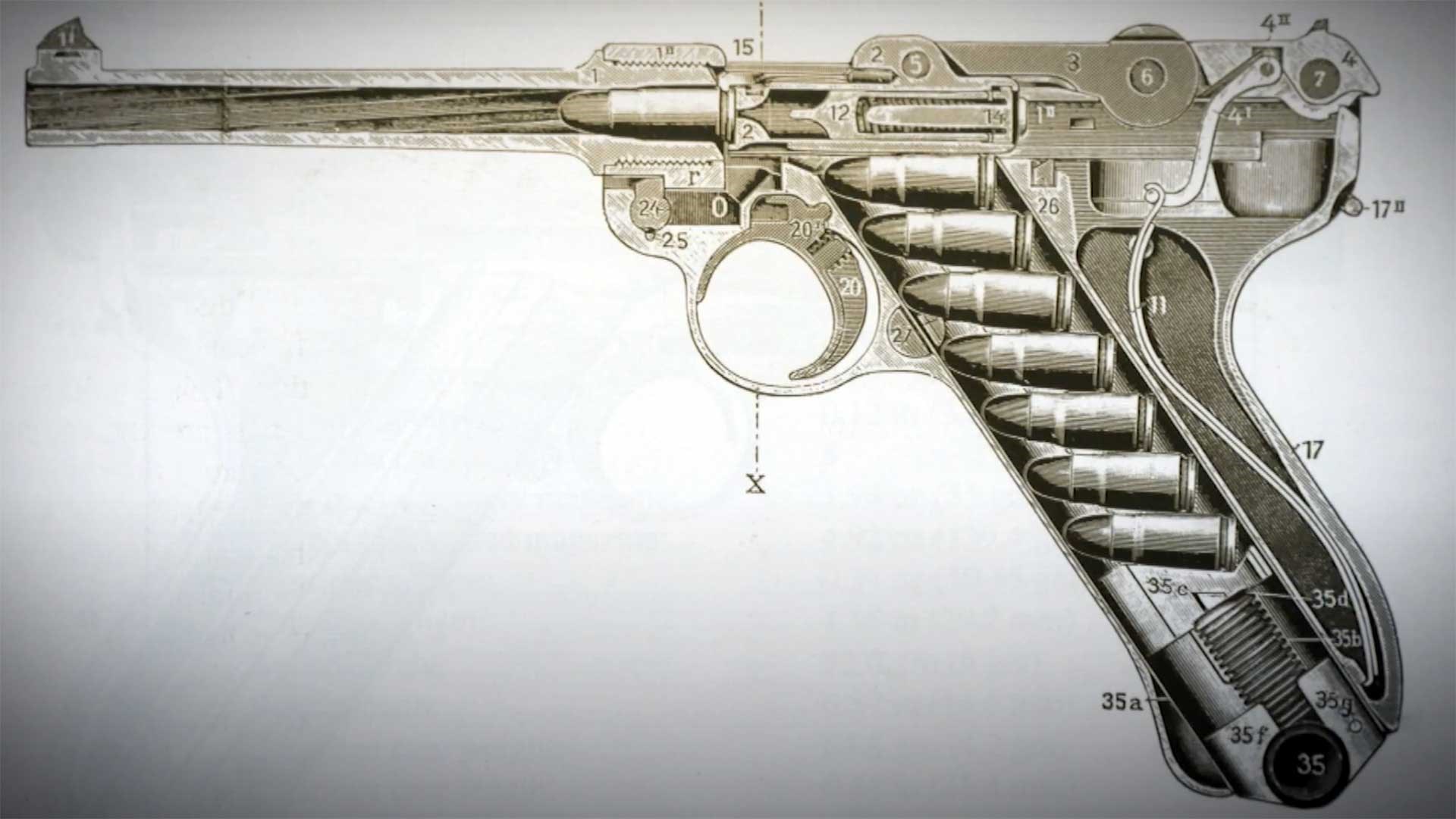 A cutaway drawing of a Luger pistol.
Borchardt's assistant, Georg Luger, modified the mechanisms and layout of the C-93 into his own design. Luger's pistol design incorporated better ergonomics over the C-93, with an angled grip and reduced size thanks to the elimination of the large receiver extension found on the C-93. Introduced by the end of the 19th Century, the Luger became a rapid success with several European nations adopting the design for their own use, including Switzerland and Germany. Even the U.S. Army considered the design during trials that would ultimately result in the M1911.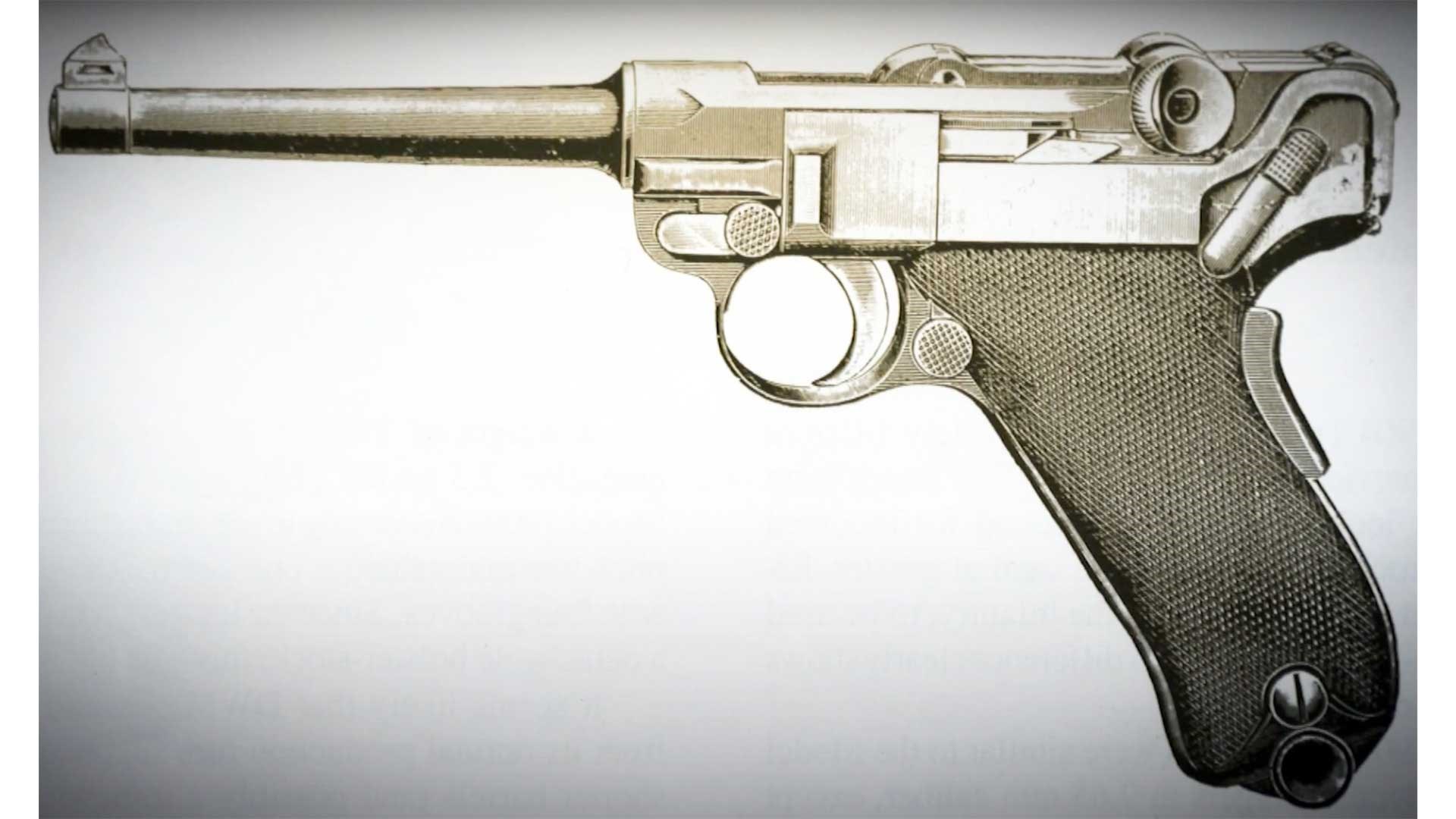 A depiction of a Luger pistol.
The Dutch military conducted their own pistol trials at the time, and after a six-year trial period selected the Luger in 1904. However, discrepancies over the budget with the government meant that the Dutch military was not able to immediately adopt the pistols. The Dutch East Indies, a separate group, also considered the Luger design and adopted it as the M11, while the regular Dutch military was still issuing double-action revolvers. The Dutch Navy and Army, after a long procurement process spanning a decade, also finally issued their own versions of the Luger.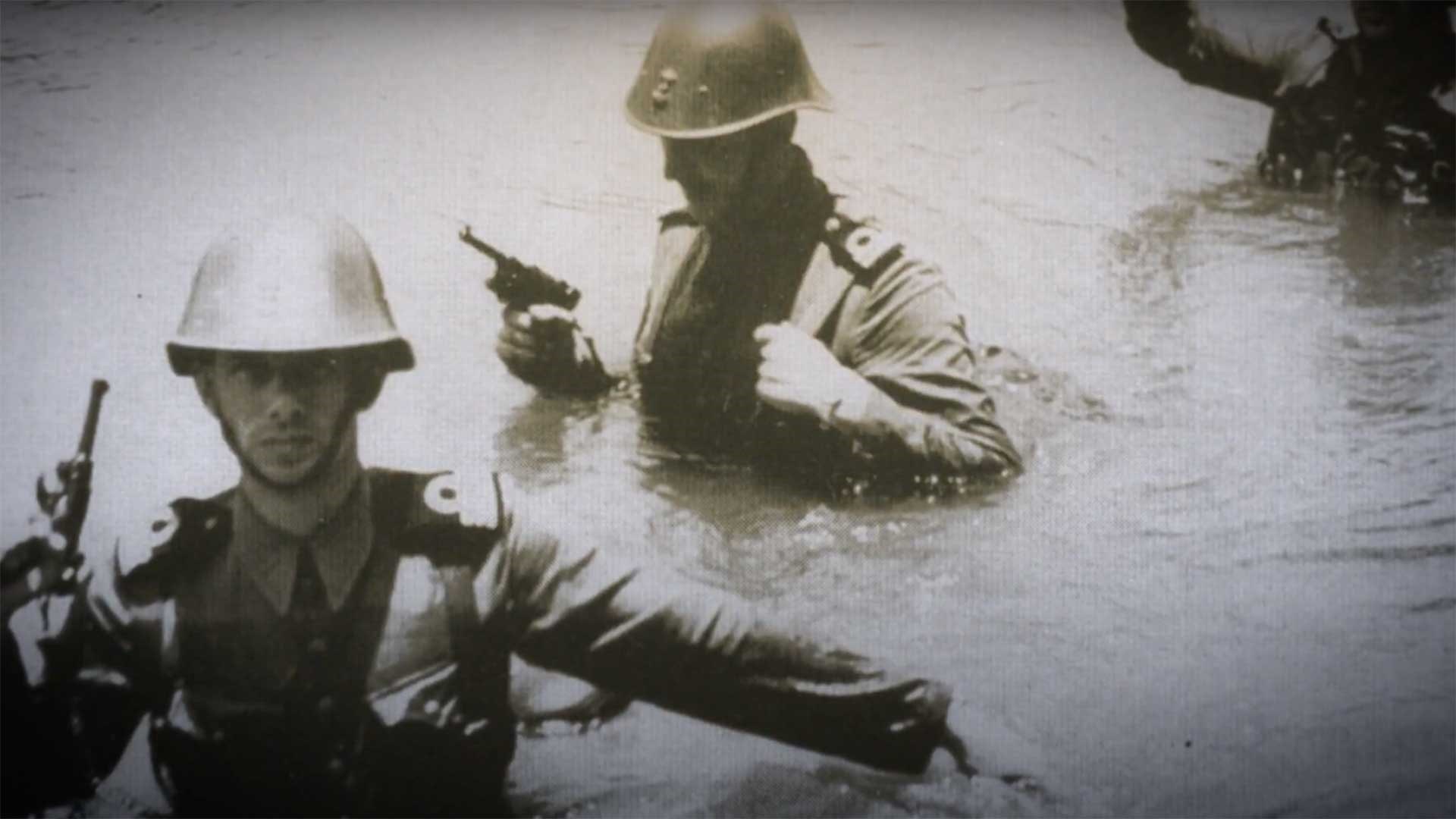 Dutch soldiers, with their Lugers drawn, crossing a river.
Due to the long procurement time, the Dutch were still ordering Lugers after Germany surrendered in 1918. Because German manufacturers were not allowed to produce more military small arms per the terms of the Armistice, the British company Vickers made the pistols for the Dutch from German made parts. The Dutch continued to use the Luger up to World War II.
To watch complete segments of past episodes of American Rifleman TV, go to americanrifleman.org/artv. For all-new episodes of ARTV, tune in Wednesday nights to Outdoor Channel 8:30 p.m. and 11:30 p.m. EST.