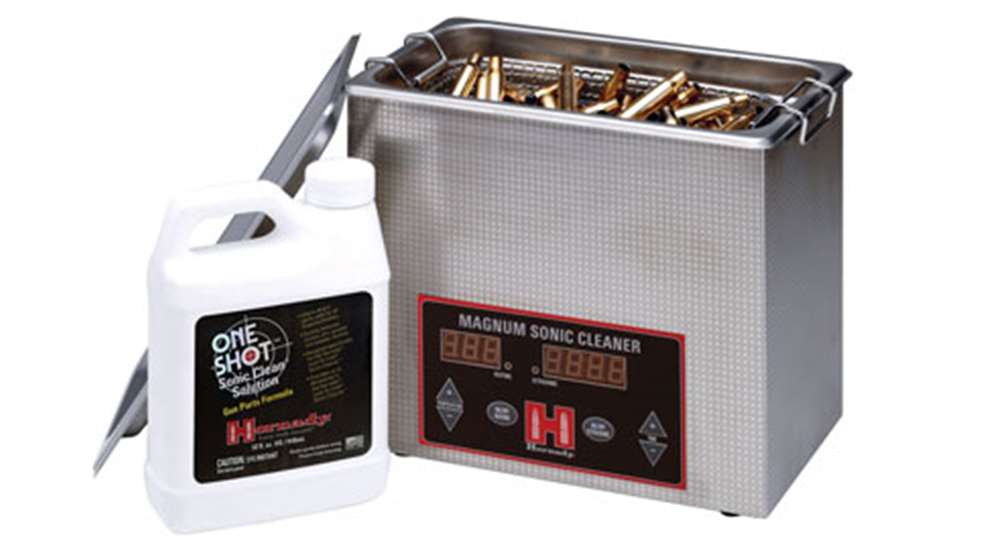 The Lock-N-Load Magnum Sonic Cleaner's stainless steel 3-liter tank (3.2 quarts) is large enough to accommodate cartridge cases, pistol barrels, AR bolts, muzzleloader breech plugs and any other metal gun parts.
The Magnum features two transducers and an adjustable heating element to provide superior cleaning without risk of damage to delicate parts. Tank dimensions: 9.4 x5.5x3.9 inches. Price: $322.
Contact: Hornady Mfg. Co.; (800) 338-3220; www.hornady.com.