by
posted on November 24, 2022
Support NRA American Rifleman
DONATE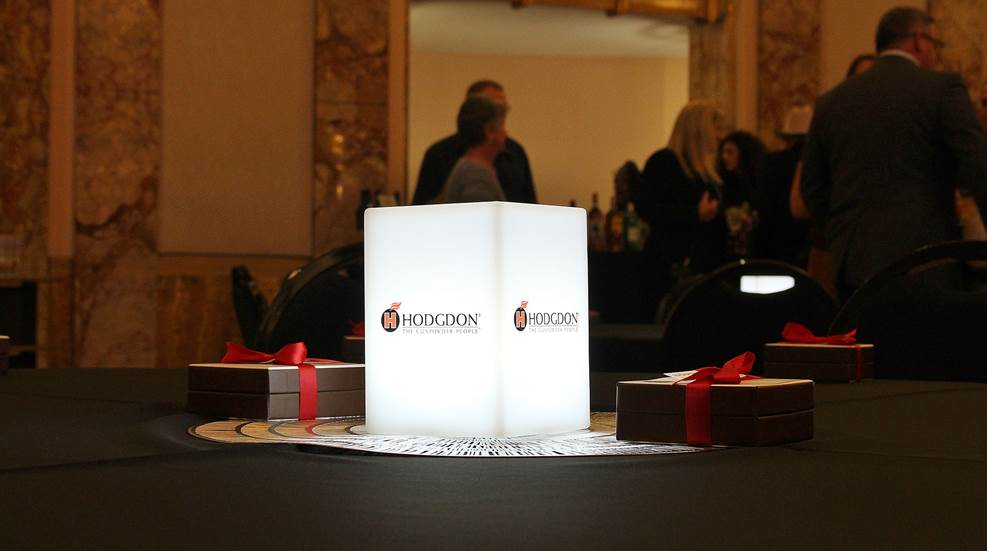 The National Association of Sporting Good Wholesalers (NASGW) annual expo is a fantastic laid-back event where dealers, manufacturers and media get together to ogle new products, discuss the upcoming year's sales plan and take advantage of the week together to catch-up. For many, it is the first time they have met since the NRA Annual Meetings & Exhibits in the spring. Since it was held in Kansas City, Mo., this year, it also made the perfect backdrop for the Hodgdon Powder company to celebrate its 75th anniversary, an event I was blessed to be invited to attend.
Before we get to Hodgdon today, let's look at how things have started and progressed to what can only be considered a mainstay of the modern shooting industry. For starters, Hodgdon didn't just bring commercial powder to the market; the company essentially invented handloading. In 1947, Bruce Hodgdon got wind that the U.S. government was simply disposing of surplus gunpowder, a practice that had been going on since World War I. As a young capitalist, he had a hunch that not all of it could be dumped into the ocean and that the government was indeed selling some portion of it. He was right, and after finding 50,000 lbs. of it for sale just 20 miles from his home, he placed a bid.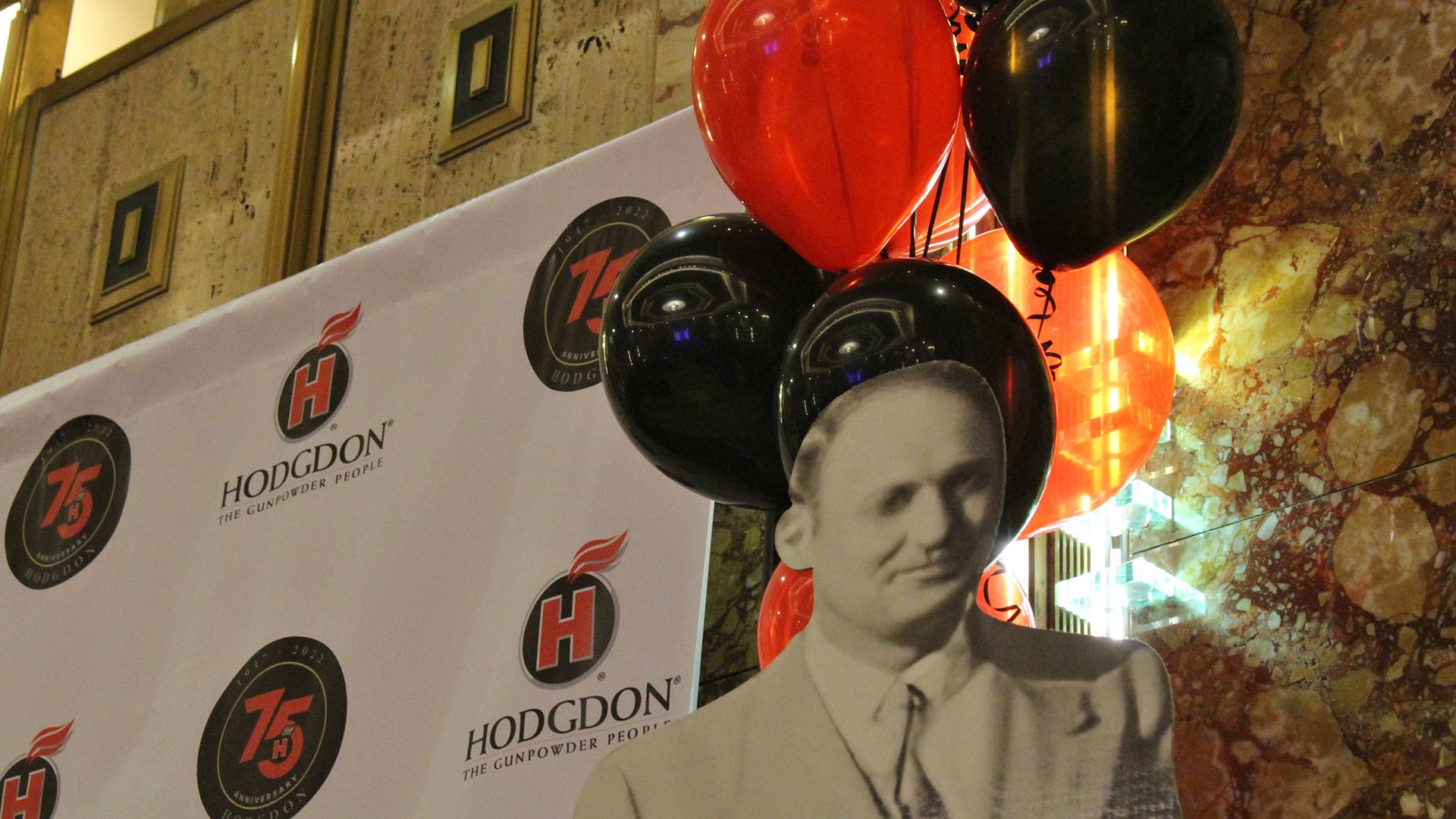 Winning the auction, he had 30 days to transport and store it, which turned into a daunting task. Most folks didn't want it in their backyards, and he described a powder storage facility as being like a "jail" or "sewage plant," meaning folks wanted them and knew they were needed, they just didn't want them anywhere near their homes. Eventually, he worked out a deal for a small plot of land and two railroad boxcars to contain his newly acquired powder; After this, Hodgdon would eventually build its first warehouse, and the company was in business!
That first powder would become H4895, although the only change would be the addition of the letter "H" and it being stuffed into paper bags by Bruce's sons, Bob and J.B. While commercial powder was scarce and "expensive" at an average cost of $1.75 per pound, Hodgdon's surplus fodder could be had for just 75 cents for the same quantity, as per the terms outlined in its first ad in the January 1948 issue of The American Rifleman. Advertisements weren't Bruce's only means of spreading the word, as he understood that educating the public about handloading would result in more sales while helping their beloved clientele to build better-performing ammunition and learn how to do so safely.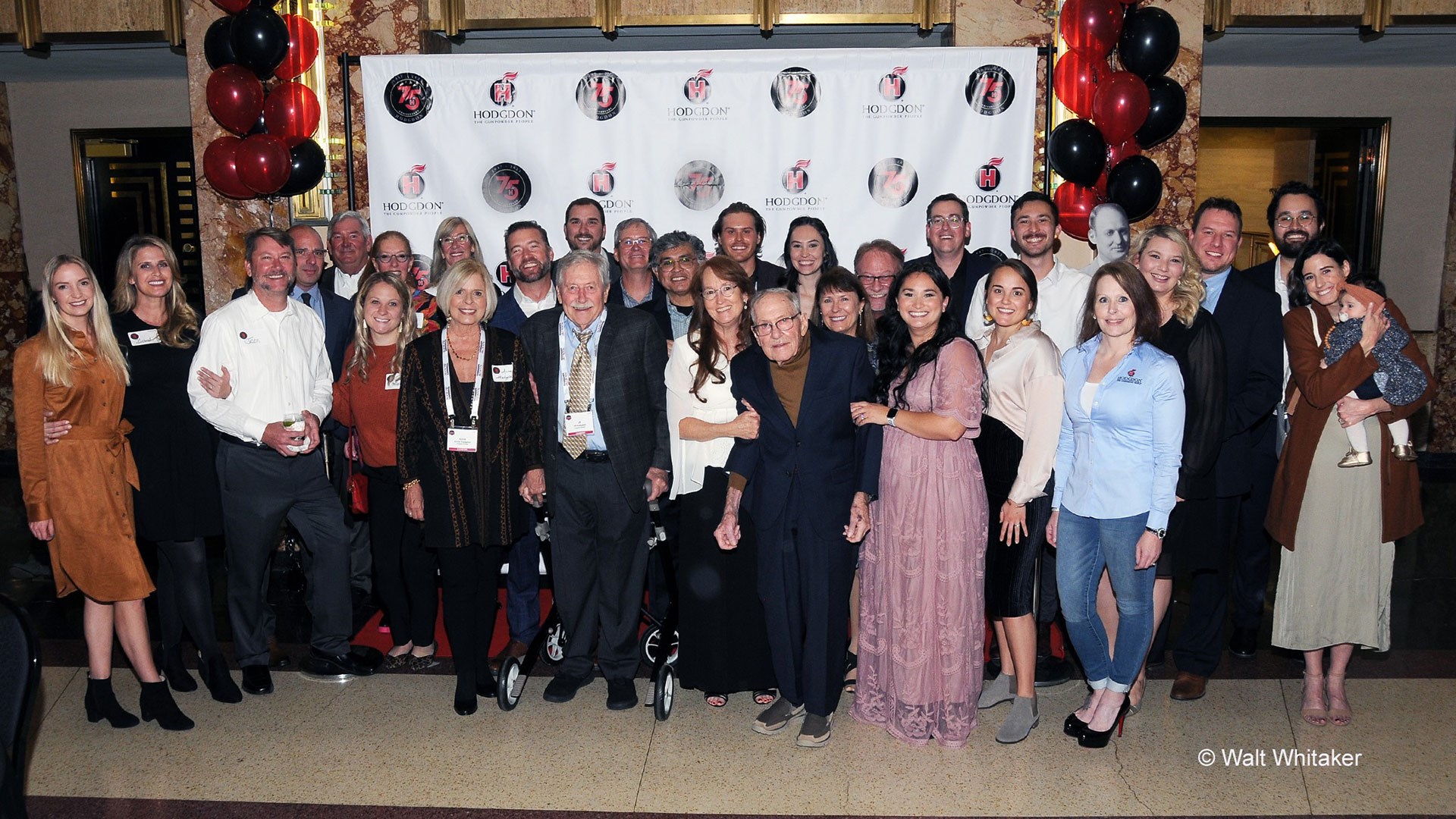 Photo courtesy of Whitaker Photography.
To that end, he joined forces with the likes of Joyce Hornady, John Nosler, Vernon Speer and Fred Huntington (to name a few) and traveled the country holding seminars on how to use the company's products and what the benefits of doing so would be. Interestingly enough, the Hodgdon powder company still advertises in The American Rifleman and holds these seminars to this very day. While the ads have grown in size and the speakers have been outsourced to NRA-certified reloading instructors, the same spirit and sense of community that existed at Hodgdon's start can be found today.
Fast-forward a bit, and Hodgdon now owns the lion's share of the smokeless powder brands that exist today, including IMR and Winchester. Each year, we see new offerings in nearly all of these lines, as well as in its namesake powder lineup. At the NASGW show, I had a chance to catch up with Hodgdon Western Sales Manager Kent Sakamoto, who had exciting news on new products. We can't say much at the moment, but they will make loading a little easier and help with the lack of powders for smaller, match-favorite cartridges, as well as the long-range thumpers that have been popular as of late.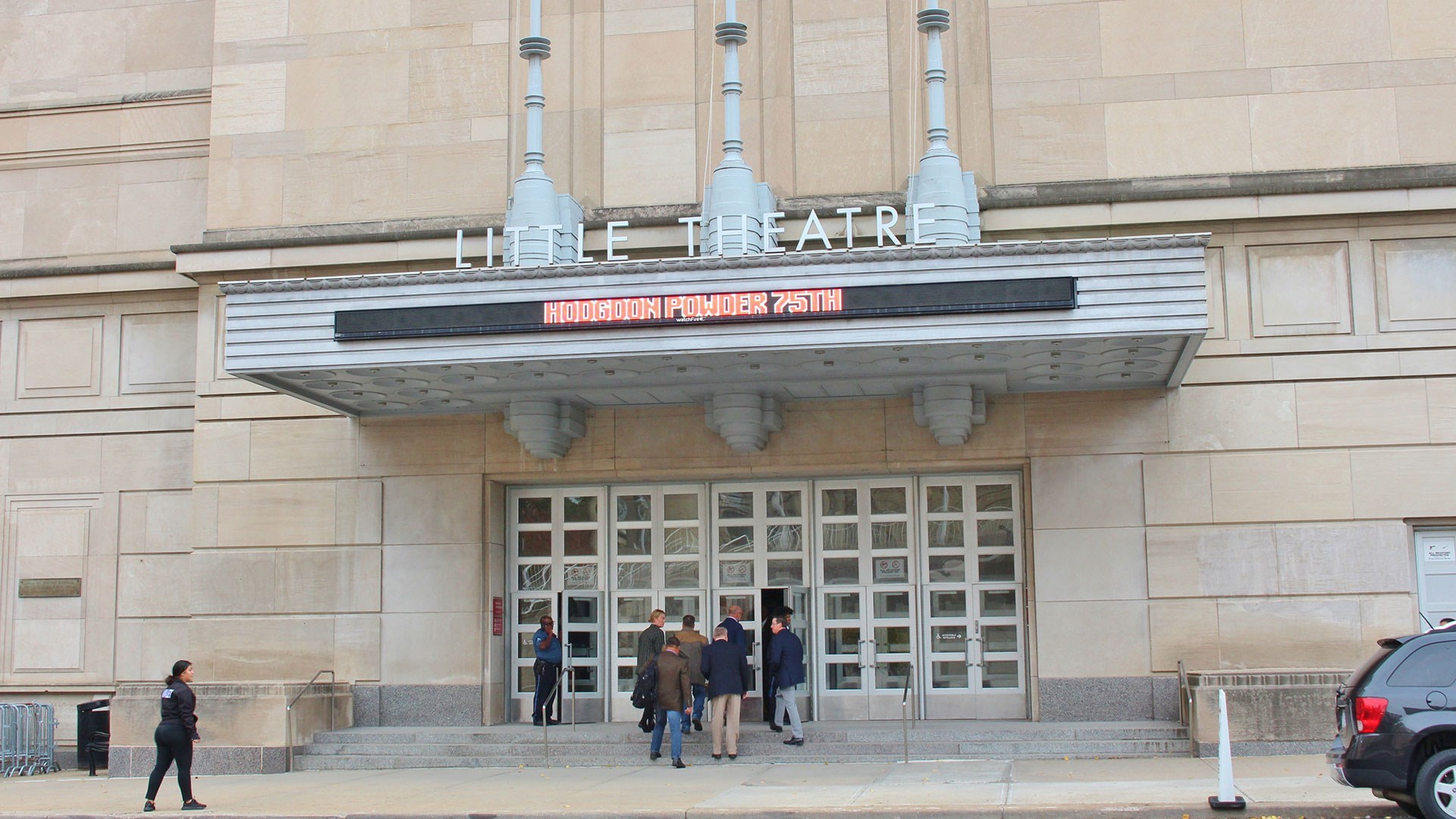 Hodgdon rented "The Little Theater" that was adjacent to the Kansas City Convention Center for the big show being held after the fourth day of the NASGW expo. Our night of dinner and dancing would be kicked off with a few short speeches by some of the key players at the company. VP of Sales & Marketing Aaron Oelger opened with a brief history of how this night came to be while thanking all that have helped the company get to where it is today. Hodgdon CEO Steve Kehrwald echoed Mr. Oelger and put 75 years into perspective, with his research showing less than 1 percent of businesses make it to this milestone. Finally, the chairman of the board, Tom Shepherd, took us out with a champagne toast to the family and all who have been part of their success.
I spent my night getting to know the Hodgdon family and met more of them than I could shake a stick at. Nothing is better than forging new friendships while reconnecting with familiar faces; it's precisely why I attend events like these. Together, we discussed all things powder and shooting-related, as well as a little about what the future might bring. In our conversations, I did indeed confirm that, despite its tremendous growth, Hodgdon is still a bonafide family-owned business. That in itself is a tremendous feat, as success of this scale typically results in things "going corporate," but surprises are no stranger to this family. After all, who would have thought that a few boxcars worth of surplus propellant would turn them into a gunpowder dynasty? Here's to the folks at Hodgdon; wishing you at least another 75 years of fueling our thriving industry!