by
posted on June 26, 2013
Support NRA American Rifleman
DONATE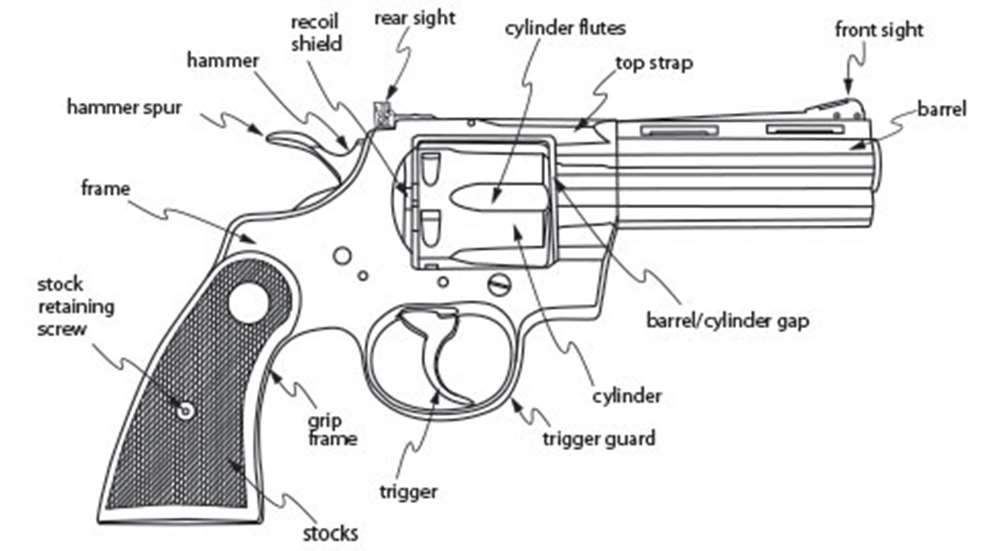 6/26/2013
As firearm design standardized around prevailing types of locks, a unique nomenclature evolved for describing specific parts common to most or all guns. That terminology grew along with the emergence of different kinds of guns and operating systems, and today, those who manufacture, sell, repair and shoot firearms rely on a highly developed vocabulary. Even though certain models contain parts unique only to that particular gun, and while some makers may call a similar part by different names, everyday firearm nomenclature is in fact very functional.
Language differences aside, gun folks the world over know that a "slide" is the moving top piece of a semi-automatic pistol, that "locking lugs" can be found on the "bolts" of various rifles and shotguns, and that the majority of "repeaters" have an "ejection port."
Specialized gun-speak certainly can appear arcane and mysterious to the novice shooter, but for many firearm enthusiasts, learning to talk the talk is part of the fascination and fun.
Parts Common to Most Guns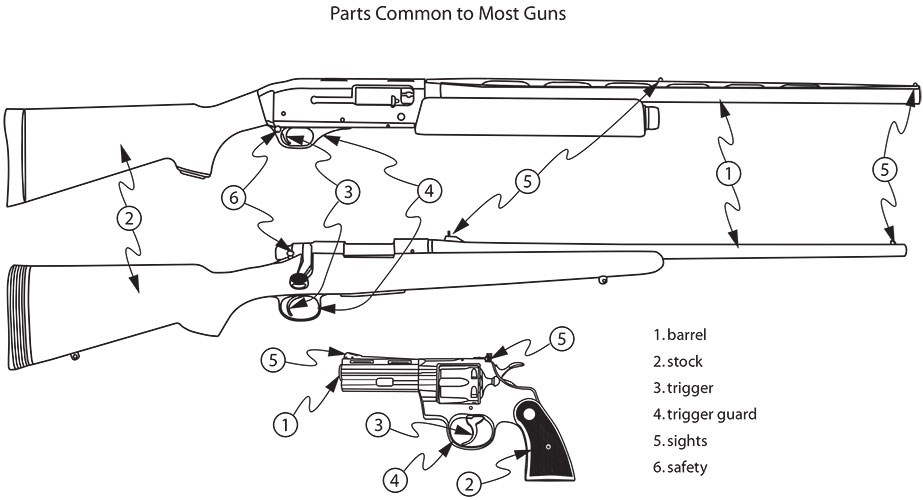 Bolt-Action Rifles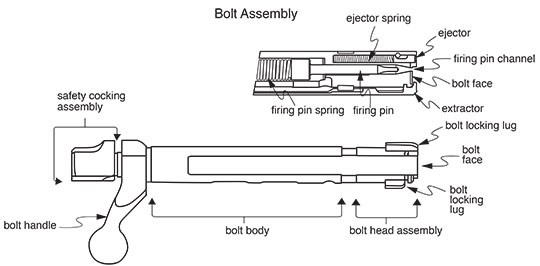 Over/Under Shotguns
Even though parts may have the same name from platform to platform, they may not have the same function. A bolt in a semi-automatic shotgun has a different function from the bolt—really the locking bolt—in a revolver.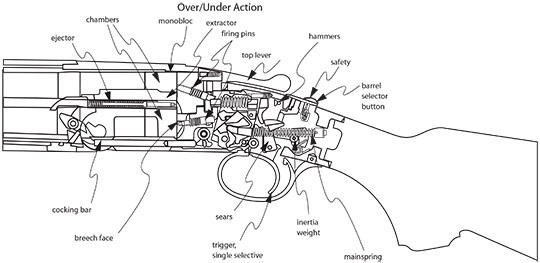 Semi-Automatic Shotguns
Regardless of whether it is a rifle, shotgun or pistol, most cartridge firearms have some parts nomenclature in common, such as the receiver, trigger, extractor, firing pin and sear. Repeating firearms generally have a bolt and an ejection or loading port, sometimes referred to as an action port.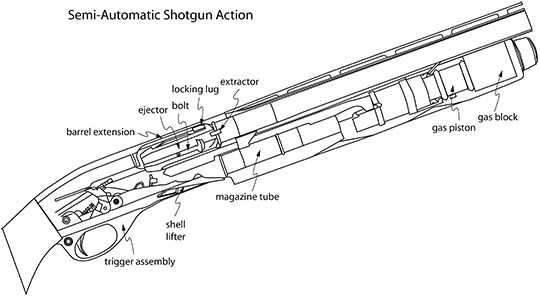 Semi-Automatic Pistols
When it comes to semi-automatic pistols, some terms, such as "dust cover," have a completely different meaning than when they are used in reference to a rifle. The "dust cover" on an M1911 just refers to the front part of the frame that keeps dust away from the recoil spring and guide rod under the barrel.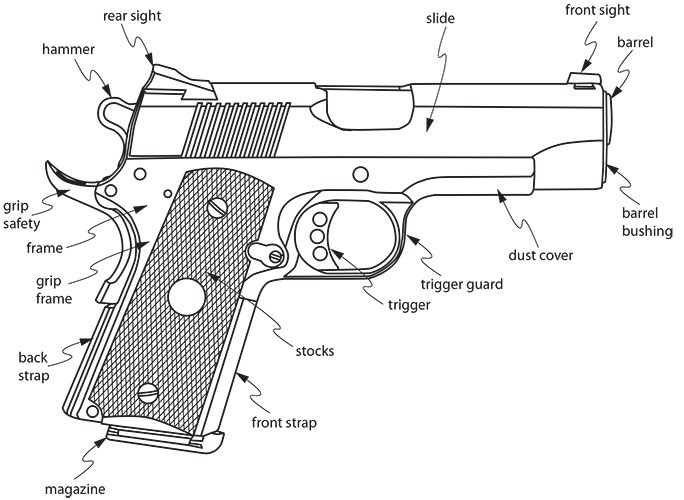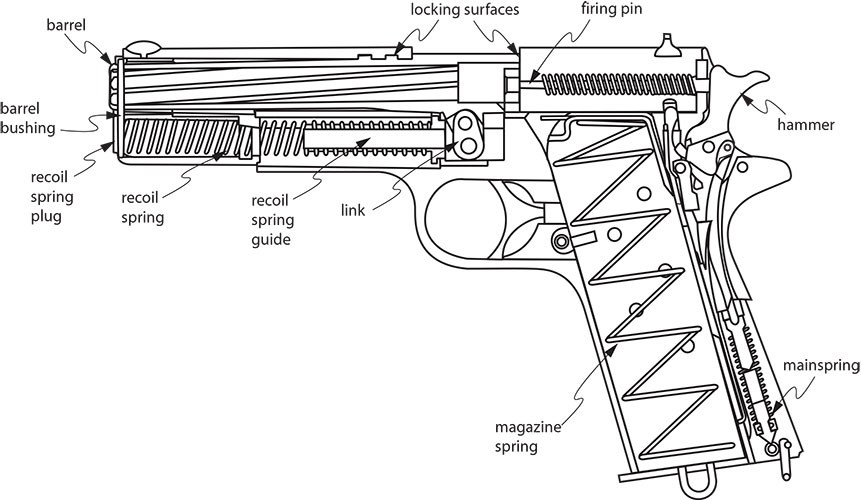 Double-Action Revolvers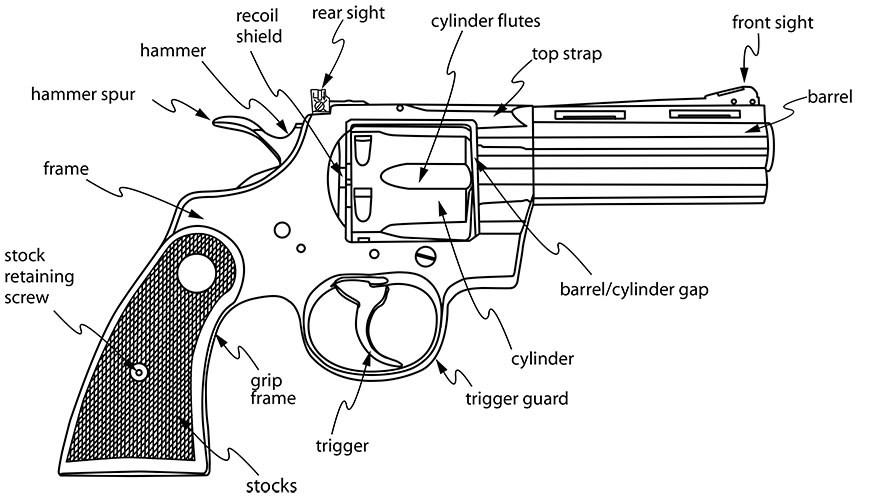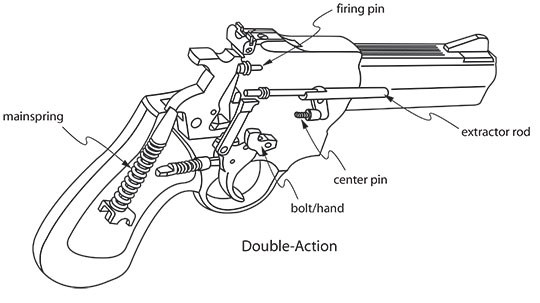 Single-Action Revolvers