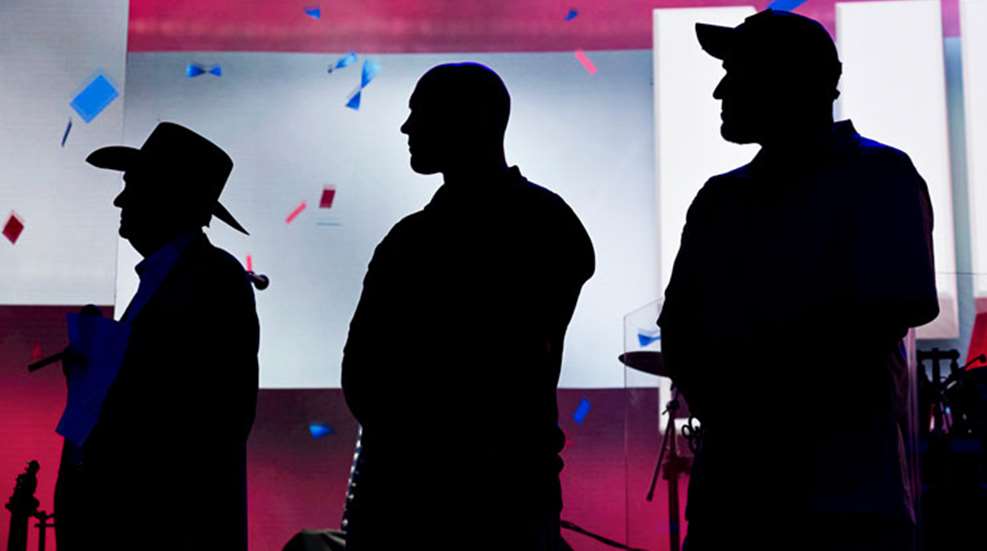 They surrender the prime years of their life to defend freedom, sometimes thousands of miles from home, without family and in conditions the average American wound find intolerable. It's an honorable calling, but it comes at a high price. Even those who come home unscratched pay a heavy toll. Some make the ultimate sacrifice and never return. Others are wounded and face the lifelong challenge of rising above those scars to build a whole new life and normalcy.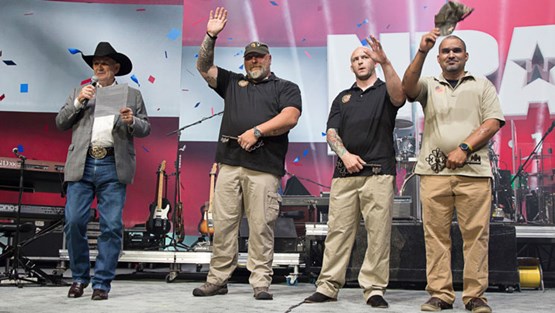 Our debt can never be fully repaid to them or their loved ones, although the efforts of the Military Warriors Support Foundation—a 501(c)3 non-profit organization founded in 2007 by Lt. Gen. Leroy Sisco (U.S. Army, Ret.)—help. The group's goal is to "… provide support and programs that facilitate a smooth and successful transition for our Nation's combat wounded heroes and Gold Star families." Its dedication to that goal was never more on display than during the NRA Annual Meetings in Dallas, when it gathered three of our nation's heroes wounded by enemy fire—all Purple Heart recipients—to present them with mortgage-free homes. 

The first recipient honored during the Saturday night event was CPL Tim Palmer. When a fast-moving truck approached during a unit security exchange, he engaged to cover his teammates. He took out the driver, but not before the occupants launched a rocket. When it struck him, it destroyed the front plate of his Ranger body armor and shrapnel hit him in the face, body and arm. He was rushed by helicopter to Baghdad and transferred to Germany for advanced treatment of his injuries.
An RPG launched during a close-quarters firefight in Iraq inflicted serious wounds to U.S. Army SSG Juan Cabrera-Rosario's right thigh. The infantryman's injuries were so severe that were it not for the fast action of medical personnel he probably would have lost his leg. He retired after 14 years of service.
The evening's final home recipient was SPC Ted Daniels, who was wounded when his squad was ambushed and pinned down on a barren Afghanistan ridge for 25 minutes. During his squad's coordinated effort to escape enemy fire, he was shot several times and hit with shrapnel. His helmet-mounted camera recorded roughly three minutes of the engagement on a video that went viral in 2012. CBS News later reported he thought he'd uploaded it to a private YouTube channel and never meant for the reality of combat in the Sand Box to be seen by the public.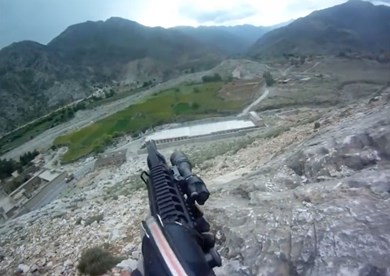 Providing roofs over the heads of American heroes and their loved ones is nothing new for the Military Warriors Support Foundation. To date, it has provided more than 820 homes—valued at roughly $219 million—to deserving veterans and Gold Star families. "Your membership and support of the NRA has directly contributed to 20 of the homes being made available to our wounded veterans and Gold Star Families," Lt. Gen. Sisco said. 
The work isn't accomplished without outside support, though, and Lt. Gen. Sisco had one last surprise "hero" to mention that evening. "The sponsor on these homes tonight is you," he said, "because being a member of the NRA you have helped your NRA honor these incredible heroes  ... You are responsible for changing the lives of these great American heroes who give us our freedom. [W]hat we do at our Foundation, and that means all of you, we have saved a minimum of 100 lives and it is probably 160 to 170. We are very proud also that we do all of this with 1.5 percent overhead. Thank you for the heart you have for our heroes. God bless all of you."

The Military Warriors Support Foundation also provides mortgage-free homes to "Gold Star spouses whose loved one made the ultimate sacrifice for our country." Both its Homes4GoldStars program and the Homes4WoundedHeroes effort showcased at the annual meetings provide 36 months of financial mentoring to ensure years of happy family memories are made under that new roof. The organization also runs an Apartments4Heroes effort, civilian-career oriented Skills4Life and Heroes2CEOS and much more. For full information visit its website.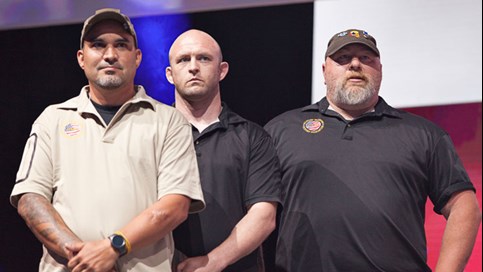 Since its founding in 1990, The NRA Foundation—a 501(c)3 non-profit organization—has awarded more than $369 million in grants. Each are tailored to, "… benefit a variety of constituencies throughout the United States including children, youth, women, individuals with physical disabilities, gun collectors, law enforcement officers, hunters and competitive shooters." There's been no shortage of veteran programs among the recipients. During the annual meetings in 2016, in Louisville, Ky., for example, it was also part of a home presentation to another three who received the Purple Heart while standing guard on the front line of freedom.