Gallery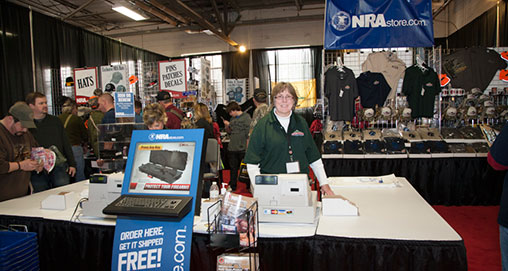 Souvenirs
The NRA Store made sure attendees had plenty of shirts, hats and souvenirs to choose from as remembrances of the first Great American Outdoor Show.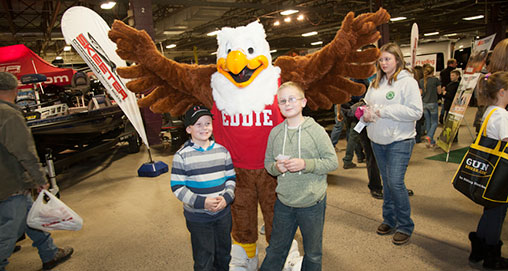 Eddie Eagle
NRA's award-winning youth safety mascot, Eddie Eagle, is on hand to share his common-sense message with budding outdoorsmen and their parents.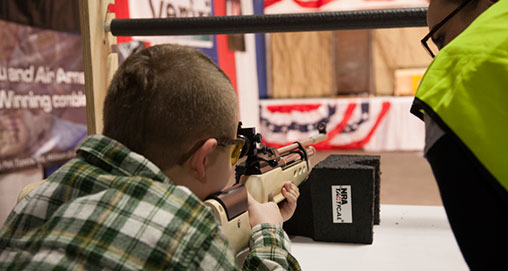 Trigger time for kids
The airgun range is hot! Shooters of all ages have been shooting bullseyes.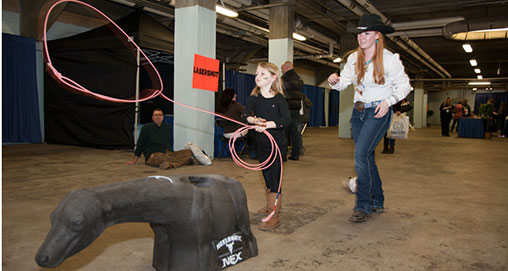 Future Rodeo Queens?
The Kids Fun Zone, a new GAOS feature this year, offers many activities, including a chance for a couple of cowgirls to work on their roping skills.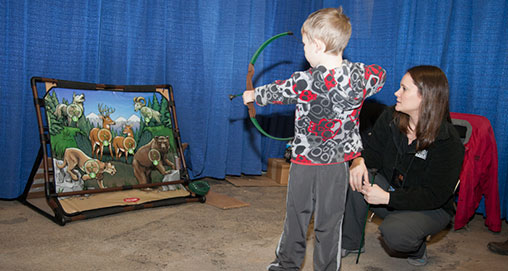 Good Concentration
Thanks to the Kids Fun Zone, even the youngest attendees had plenty of activities through which they could show off their steady hands.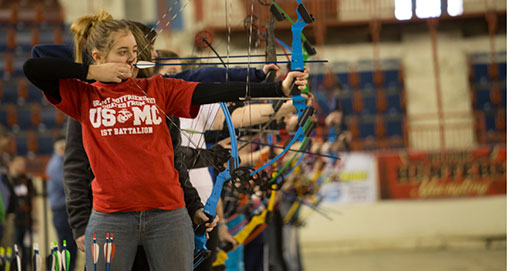 In control
This year's Great American Outdoors School is a hands-on event, as evident during an exhibition from the National Archery in Schools Program.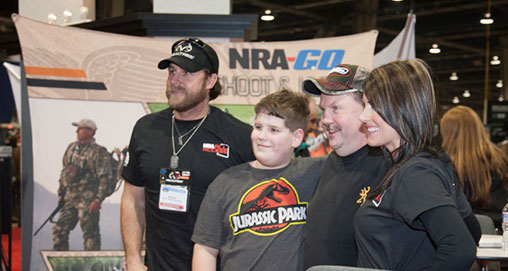 Fan meet and greet
Matt and Jessie Duff, stars of "NRA All Access" on the Outdoor Channel, took time from their speaking schedule to pose for photos with fans.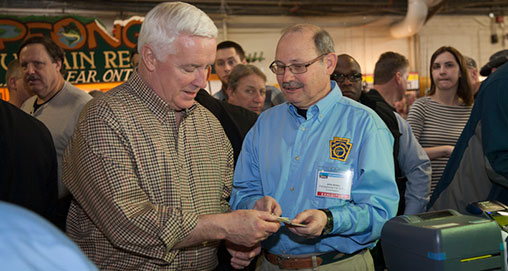 While I'm here...
Looks like Gov. Tom Corbett is planning outings to Pennsylvania's lakes and streams this year as he stopped to renew his fishing license while touring the show.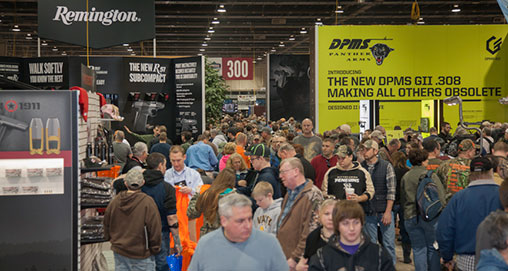 The Shooting Sports Hall at the Great American Outdoor Show
One of NRA's innovations is the new Shooting Sports Hall, where displays from dozens of firearm and shooting accessory companies are grouped together.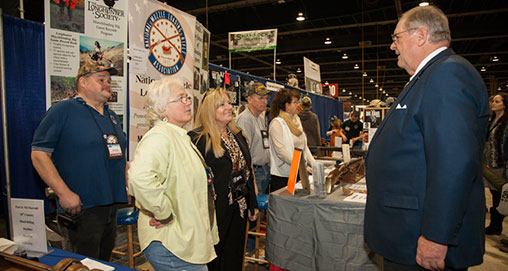 NRA President Jim Porter greets exhibitors
NRA President Jim Porter was there along with the early arrivals as he stopped to greet exhibitors from the National Muzzle Loading Rifle Association.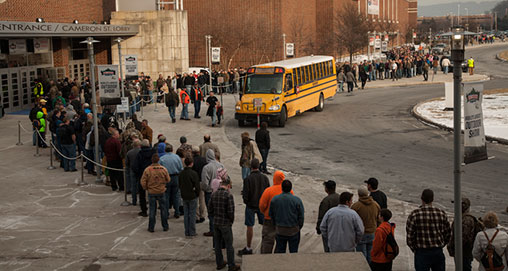 Opening Day anticipation
After missing out on last year's Harrisburg show, which was canceled when exhibitors withdrew in droves after the event contractor arbitrarily banned the display of modern sporting rifles, this year's crowd was anxious to return, lining up in all directions before the doors opened.
Ribbon-cutting ceremony
Pennsylvania leaders joined with NRA officers to officially open the first Great American Outdoor Show. Taking part in the ribbon cutting were (from left): Hershey Harrisburg Regional Visitors Bureau President Mary Smith; NRA Past President David Keene; NRA First Vice President Alan Cors; NRA President James W. Porter; Pennsylvania Governor Thomas Corbett; Dauphin County Commissioner Jeff Haste; and Pete Brownell, NRA Board member and president of Brownells. Carrying on the tradition of America's grandest outdoor-sports show with hundreds of hunting, shooting, fishing, boating and camping exhibits, the NRA-operated show will run from Feb. 1 to 9 at the Farm Show Complex in Harrisburg.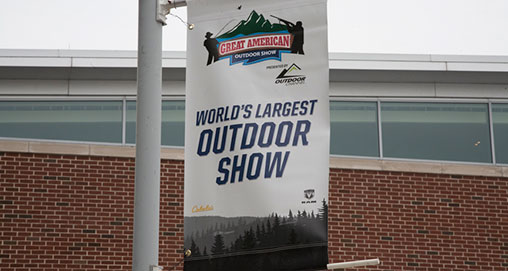 World's Largest Outdoor Show
The World's Largest Outdoors Show is a happening for every NRA member, hunter, shooter and outdoors fanatic.  Watch here for ongoing coverage as the show continues through Feb. 9.