by
posted on January 11, 2013
Support NRA American Rifleman
DONATE
Gallery
British Infantry Rifle
The .625-cal. British "Infantry Rifle" better known as the Baker, was issued to 95th Regiment of Foot. The third battalion, to which this Baker was issued (inset), fought at the Battle of New Orleans.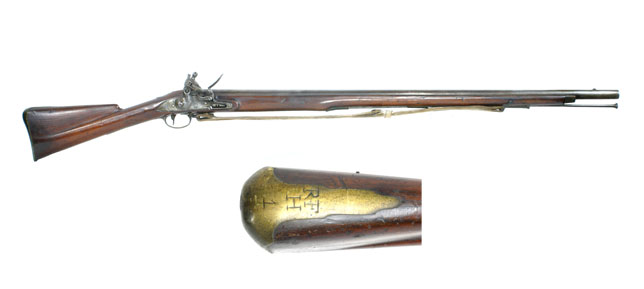 British Indian Pattern
The 39-inch-barreled smoothbore Indian Pattern musket was simple but robust. This example has regimental markings belonging to the 7th Foot, which fought at New Orleans.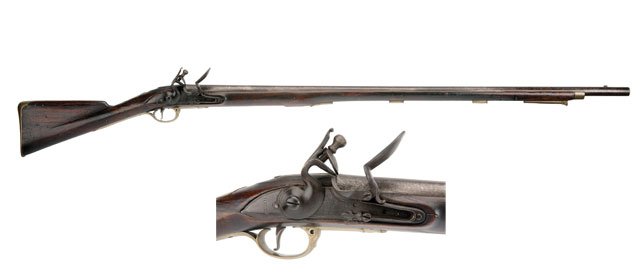 British Long Land Pattern 1756
The British Long Land Pattern 1756 musket–a "Brown Bess"–was used by Canadian militia and volunteers during the War of 1812.
Model 1803
The U.S. Model 1803 rifle was made at Harpers Ferry from 1803 to 1807 and featured a .54-cal., 33-inch-long half-round, half-octagon barrel.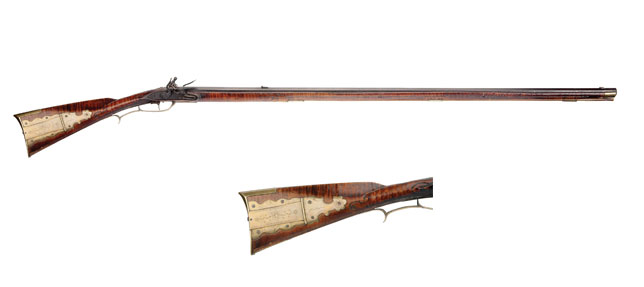 Kentucky Long Rifle
Longrifles saw considerable use, and it was thanks to an 1824 song "The Hunters of Kentucky," that they were dubbed Kentucky rifles.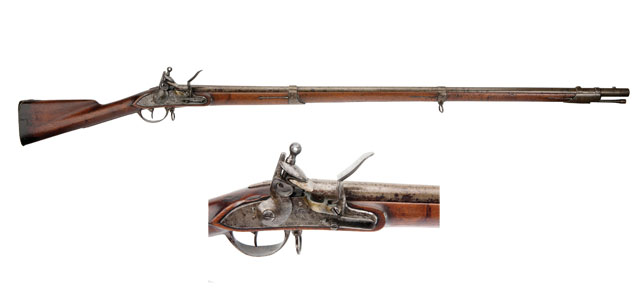 Model 1795
The Model 1795 was the first standardized musket made by and for the United States. The .69-cal. guns were based on French muskets.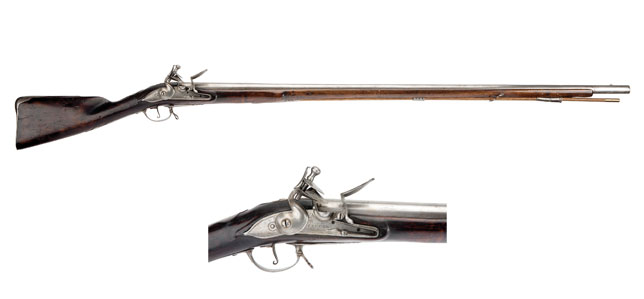 British Lock Musket
During the war, American militia used a wide variety of French, British and indigenous arms. This musket has a British lock.