by
John Zent, Editor Emeritus
posted on October 6, 2020
Support NRA American Rifleman
DONATE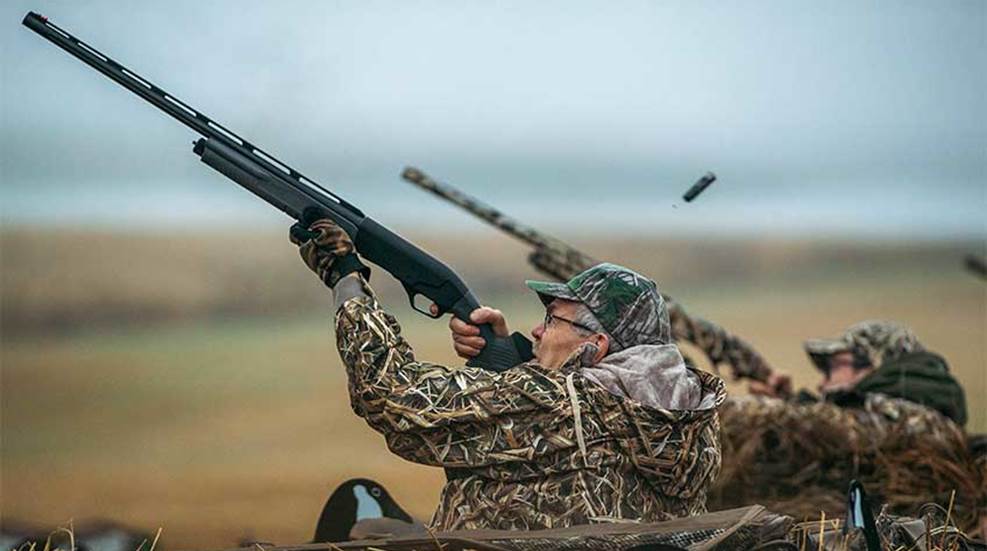 While major gun companies necessarily subject new products to range and field trials, particularly when hatching an unproven mechanical system, some test more rigorously than others—and Savage Arms did more to put the new Renegauge in media folks' hands than anything I've ever seen. You can read our full review of the Renegauge here, but for this gun, we did more than just a technical rundown.

For NRA Publications editors, that entailed hunting waterfowl in three different parts of the country, another group breaking sporting clays, plus informal demo shooting at SHOT Show's range day in January. While gun companies naturally want to "earn" as much press coverage as possible, perhaps there were other reasons Savage went to such lengths, like sparing product-development employees—math whizzes hired for their brainpower—from having to fire thousands of 12-ga. rounds in short order.

Even more telling is that when enough gun writers, bloggers and influencers are involved, some are bound to do like the cartoon character Wreck-It Ralph: If there's a way to muck it up, they will. But the post-season report was that all guns came back in one piece and fully operable.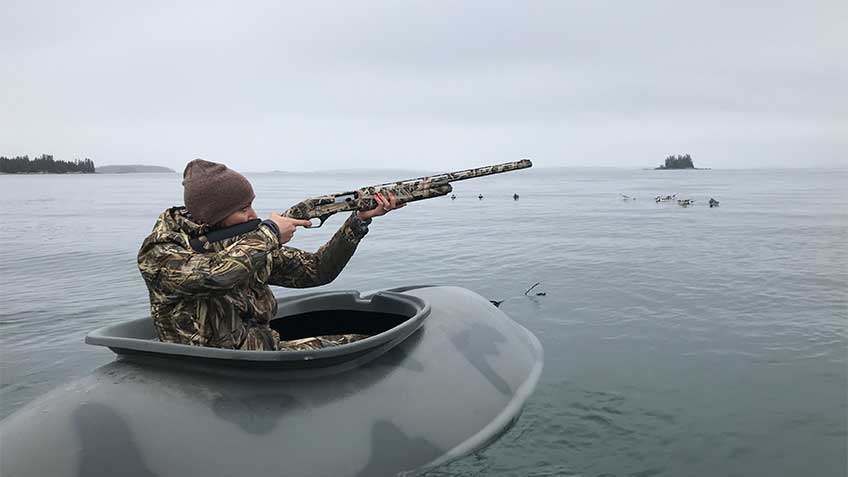 Field exercises included shooting from boats rolling in heavy surf, from layout blinds and crouching in flooded timber. Despite the awkward conditions, we found the new gun's handling smooth and intuitive. Better yet, whether live birds or clay targets, hits came readily and mostly exceeded expectations.
Associate Editor Christopher Olsen ventured out into the rough, open waters off the Maine coast to take his swings at common eiders, among other species. The densely feathered eiders are North America's biggest duck and one of the fastest. In that venue—with bag limits set at five eiders per day—there's always a genuine chance for a barnburner shoot.

Indeed, Olsen burned through lots of shells and took plenty of birds of a species notoriously difficult to knock down. Despite feeling he could have done a better job adjusting the comb height—and therefore wasn't quite able to shoot his best—he was totally satisfied by new smoothbore's handling and performance.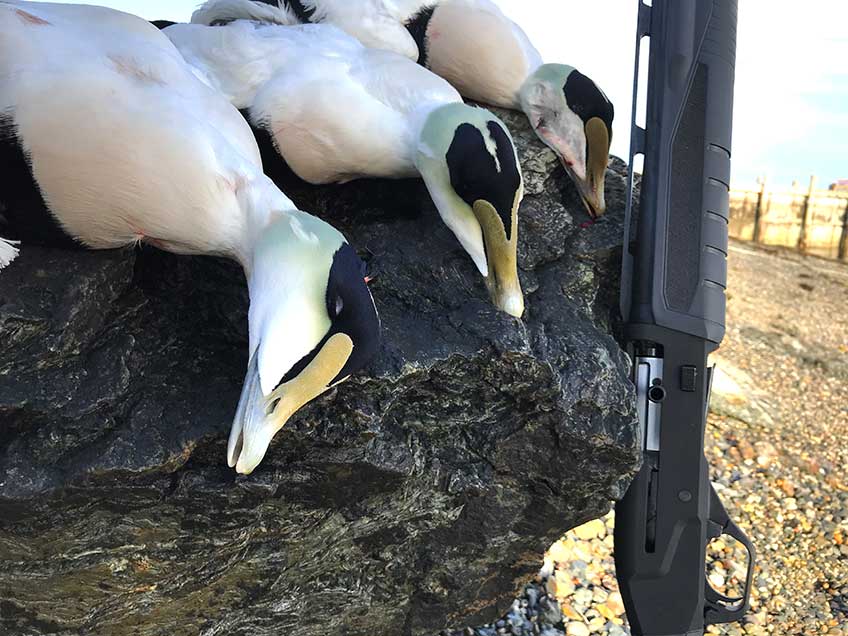 I joined the Savage development team and other media folks for a classic early-season hunt in North Dakota pothole country. Our timing couldn't have been better; an unusually cold September had pushed puddle ducks and giant Canadas south, birds that mostly had yet to encounter calling.

Surrounded by untold acres of just-picked corn, our guides from Stone Prairie Outfitters opted mostly for field setups where we hammered our limits from layout blinds. I was able to focus on the waves of decoying incomers because even in that awkward sit-up posture, my Renegauge shouldered and swung with natural ease and consequently connected on many of the big northern mallards and geese.

Later, crouching in cattails in a windy pothole, I got lucky and snagged a blue-winged teal zipping perhaps a yard over the water with the wind at its back. The Savage fit and felt great, and appeared to cycle as fast as any gun I've used.

Our loaner models wore red fiber-optic front bead sights on steel ventilated ribs. Their controls manipulated smoothly, and the loading gate gobbled fresh shells. The only hiccup was having to say good-bye with the bulk of the season yet to come.