Support NRA American Rifleman
DONATE
A record-setting 179.000 outdoor enthusiasts attended the National Rifle Association's 6th annual Great American Outdoor Show (GAOS), which was held Feb. 2 to 10 at the Pennsylvania Farm Show Complex and Expo Center in Harrisburg, Pa. The 650,000-square-foot exhibit hall featured everything from firearms and accessories to archery equipment, fishing tackle, hunting apparel, boats, recreational vehicles and more.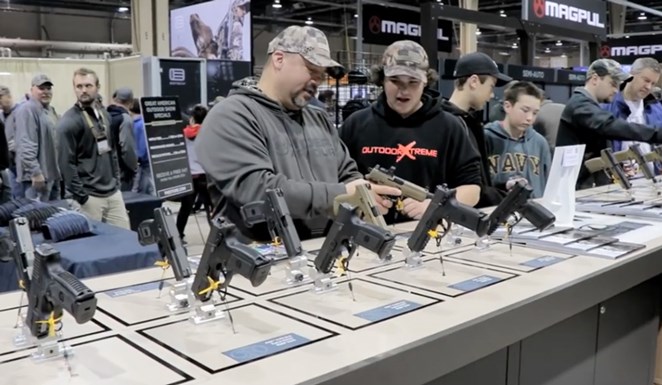 The heavy turnout came only days after the FBI released its January NICS check volume, which was also good news for the industry—a 3.7-pcercent increase in firearm sales when compared to 2018 figures. GAOS is about more than the Second Amendment, though, and it has grown to become the world's largest consumer outdoor sport show. This year it featured 200 seminars from a variety of outdoor experts and celebrities, and more than 400 hunting outfitters and fishing charter captains on site booking adventures across the United States and around the world.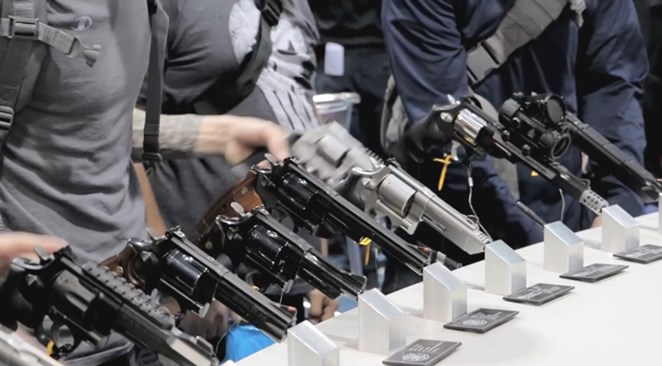 "The NRA Great American Outdoor Show is a great opportunity to meet our customers, hear their needs, and share some of our Magpul insights with them about current and upcoming products," said Scott Creed, director of marketing for Magpul. "There is nothing like it out there."
More than 1,100 exhibitors were at the event, covering nine halls of the center. The Eddie Eagle Kids Zone handed out nearly 5,000 Eddie Eagle prizes to children, while providing life-saving gun safety and accident prevention instruction—a testament to the award-winning outreach program's popularity, which had already reached 30 million youngsters across the nation by July, 2018.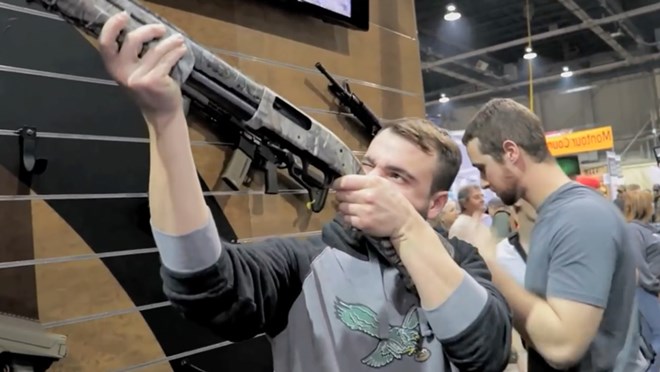 Seven thousand shooters of all ages stepped up to the firing line at the NRA Air Gun range—sending 85,000 airsoft rounds into more than 500 targets. The NRA Range Experience welcomed its most participants ever. At it alone, 250,000 airsoft rounds went 'downrange.'
The Friends of NRA Banquet on Feb. 7 and The NRA Foundation's Wall of Guns raffle raised more than $90,000 to support firearms safety training and education programs in Pennsylvania and beyond. The NRA Country Concert was back, featuring Lee Brice and special guests Easton Corbin and Tyler Farr at a sold-out Feb. 9 show in the New Holland Arena.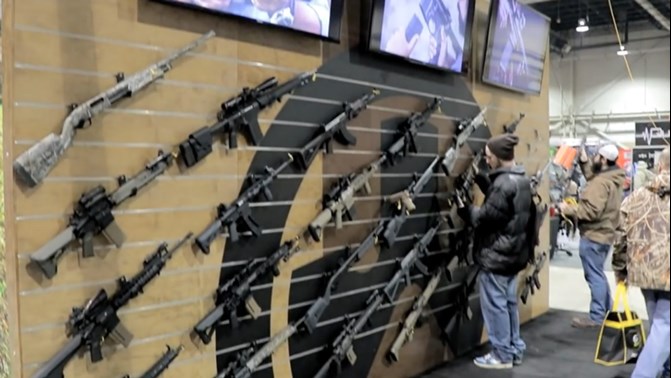 "The show has been a tradition for generations of outdoor enthusiasts, and we are proud that NRA has successfully maintained the hometown atmosphere expected by longtime attendees while expanding it to include many new exciting exhibits and experiences," said Executive Director of NRA General Operations Joe DeBergalis. "The spirit of the outdoors resonates throughout the complex as families, friends and NRA members unite to share past experiences and to plan future adventures. What a perfect way for families to take a mid-winter break."
Next year's Great American Outdoor Show is scheduled for Feb. 1 to 9, 2020, at the Pennsylvania Farm Show Complex. For the latest information on the Great American Outdoor Show, visit GreatAmericanOutdoorShow.org or follow it on Facebook, Twitter and Instagram. 

For more, watch this promotional video.