Support NRA American Rifleman
DONATE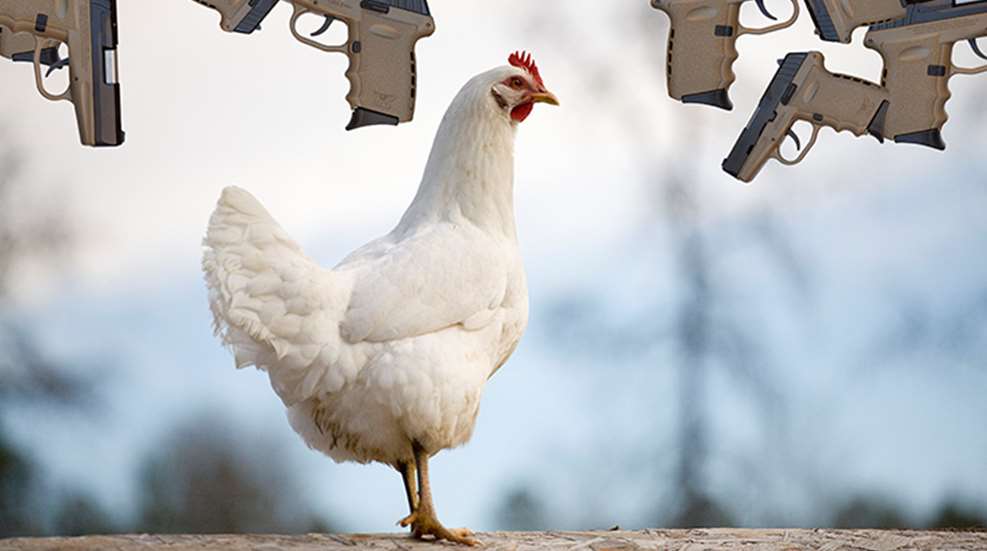 MSN.com's article about Facebook's most annoying "friend" categories got me to thinking: Firearm enthusiasts seem to accumulate unique and equally painful groups. Here's a look at the 10 I've identified. You'll probably find at least one person you know in each.
Conspiracy Theorist: The military hasn't mobilized to confiscate guns (here anyway), and I don't think DNA evidence from Dallas' grassy knoll is being stored in Area 51, but thank you so much for the invitation to visit yet another Ouija board posing as a website. 
Lever: Publicly teeter-totters between leaving Facebook because of all the anti-Second Amendment rhetoric and starting a new fan page for Winchester Model '94s.  
Town Crier: Announces new gun and gear purchases, often accompanied by cat- or parrot-filled photos staged on the couch.
Guru: His is the only valid opinion, owns a .17 HMR that shoots circles around your .300 Win. Mag. at 1,000 yards, pontificates on the passing polymer-framed-handgun fad and solved Rubik's cube with one hand tied behind his back, in the dark, on a moonless night.
Torch: Mandatory "friend" whose scalding anti-gun posts burn you up with a desire to delete the connection, but he's your brother-in-law (Mom warned your sister).
Glamor Queen: Gun selfies galore, including one at the range's new soda machine (holding a slightly out of date, albeit cold, Mr. Pibb), shouldering a new gun in a Roosevelt-era bathrobe (Teddy, not Franklin) and hoisting a tuna fish on rye with a Leupold, in front of a bathroom mirror.   
Checker: This guy/gal checks in at gun stores, gas stations, ranges, restaurants, home, gun stores, gas stations, ranges, restaurants, home, gun stores, gas stations, ranges, restaurants...it's Groundhog Day, all over again. 
Lurker: Grade-school chum with an undisclosed location, no profile pic or marital status and an apparently non-working keyboard, although his mouse clicks "like" on your gun posts faster than criminals work a post-heist inventory spreadsheet. Hmmm…..
Profile Pic Changer Upper: You hope he runs out of guns, soon, because wheelgun Wednesdays, full-auto Fridays, semi-auto Saturdays, suppressed Sundays (it is a day of worship, after all), .22 Tuesdays, 30-round Thursdays and the menagerie that signals that start of a workweek on Monday were monotonous already in 2011.
Doomsayer: His freshly calibrated Quija board issues regular warnings that a tsunami is rising, earthquake is rumbling, EMP imminent, liberals, riots, aliens, criminals and Big Brother… on the bright side, the flow of warnings slow when he's working on the website (see co-owner's entry at Conspiracy Theorist). The only reason to log on is the Lifesaver: Rare poster who provides sweet relief in what is otherwise social media's Flotsam Sea.