by
Evan Brune, Executive Editor, American Rifleman
posted on May 24, 2020
Support NRA American Rifleman
DONATE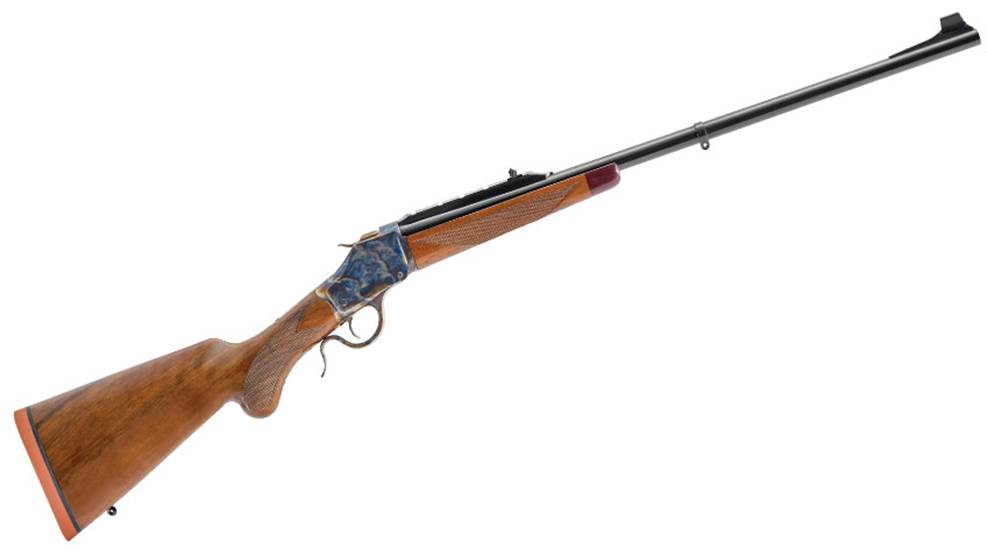 Uberti, with its Model 1885 Courteney Stalking Rifle, proves that a new-for-2020 rifle can reflect classic design, in the classic .303 British chambering no less, and still be noteworthy.

Calling a 135-year-old design "new for 2020" is bound to raise some hackles, but this Model 1885 from Uberti is a novel offering from a company known for making reproduction firearms. This rifle in particular is designed to honor the life of F. Courteney Selous, a famed British explorer, military officer, big-game hunter and conservationist of the late 19th century.

The rifle stands out in a market dominated by composite materials and tactical features. The Courteney Stalking Rifle harkens back to a time when the British Empire stretched across the globe, hence its admittedly antiquated chambering, and features the classic styling found on turn-of-the-century guns, such as a casehardened receiver, buckhorn-style iron sights and a traditionally styled stock.

The Courteney Stalking Rifle features a 24" round barrel and an overall length of 37.5". The six-groove barrel is rifled with a 1:10" right-hand rate of twist. The gun weighs 7.1 pounds. Uberti stocked the gun with A-Grade satin walnut wood on the fore-end and buttstock, and the gun features attractive checkering on the forearm and stock grip. The stock is topped with a rubber recoil pad.

This rifle is safe with all modern commercial loadings in .303 British, and it has all the features of the classic stalking guns toted by English gentlemen at a price that the modern hunter can afford. For more information on this unique offering for 2020, visit uberti-usa.com.