Support NRA American Rifleman
DONATE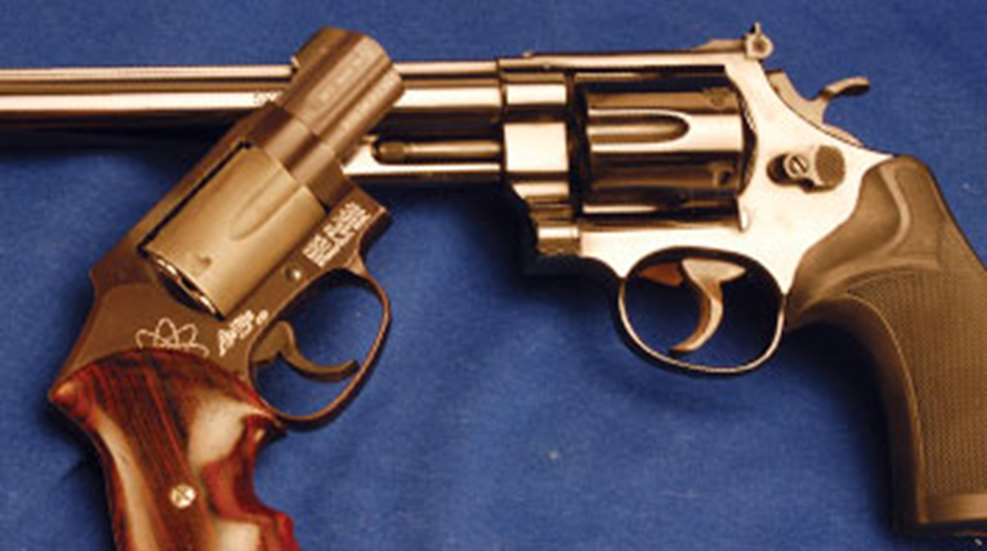 A lot of what I hear and read on the subject of defensive handguns shows evidence of confusion on terminology. There is a world of difference between a concealed-carry handgun and a home-defense handgun. Since we don't usually carry our handguns openly as we go about our daily lives in public view, we need to carry them concealed. I must emphasize that this can only be done where it is legally permissible and usually only when we have obtained the necessary governmental license to do so.
Carrying concealed is a complicated matter, but it should be obvious that a concealed-carry handgun is one that is adequate for personal defense and can be easily concealed. For a number of reasons, such a firearm tends to be small, simple and above all, light. If it isn't, you will eventually rationalize away the need for carrying it.
If the defensive handgun is not going to be carried concealed, but rather kept for use in the home when needed. Once again, the gun should be adequate for personal defense, but there are no tactical restrictions imposed by its size and weight. You can keep a large, heavy handgun in a variety of locations around your home and have it ready for use against an intruder. I digress for a moment to advise that where and how the gun is stored is your responsibility, but it must be kept out of the hands of those who are not skilled in its use.
For either role, we choose a handgun that is "adequate for personal defense" in the tactical sense, so any concealed-carry handgun is also a home-defense handgun, but it is not necessarily true the other way around. As a general rule, a larger, heavier handgun is better when a fight really starts, but a smaller lighter one is more likely to be there. As a matter of economy, I can understand a person using his concealed carry gun at home, but if he is never going to carry it away from the house, better to choose something that has a little more heft to it.