Colt has partnered with the Folds of Honor Foundation
, a veteran charity that provides support to the families of wounded and fallen soldiers through educational scholarships. Colt will donate a portion of proceeds from its commercial pistol and rifle sales to the
Folds of Honor Foundation
.
"At Colt, we are inspired by the bravery and sacrifice of those who put themselves in harm's way to protect our freedoms," said Paul Spitale, Colt's Sr. Vice President of Commercial Business. "We want to honor their commitment by doing our part to help ensure that the ones they love are supported, no matter what happens."
Colt will be offering exclusive Folds & Colt wearables through
shop.colt.com
, and will help raise awareness for Folds of Honor's shooting event series, Patriot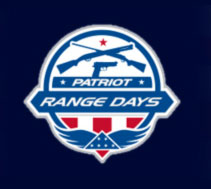 Range Days. Held at ranges across the U.S.,
Patriot Range Days
offer a way for shooters to support Folds of Honor by engaging in the shooting sports, through events and donation points.
"The Folds of Honor Foundation is honored to partner with Colt to make sure that we leave no family behind on the field of battle," said Major Ed Pulido, U.S. Army (Ret.),Sr. Vice President of Folds of Honor. "Together we are making a difference in the lives of those military families who have sacrificed so much for our freedoms."
Folds of Honor Foundation, established in 2007, provides annual educational scholarships to the military families of those who have been killed or disabled while in active duty.
For more information, please visit
colt.com/ColtGives
.