Support NRA American Rifleman
DONATE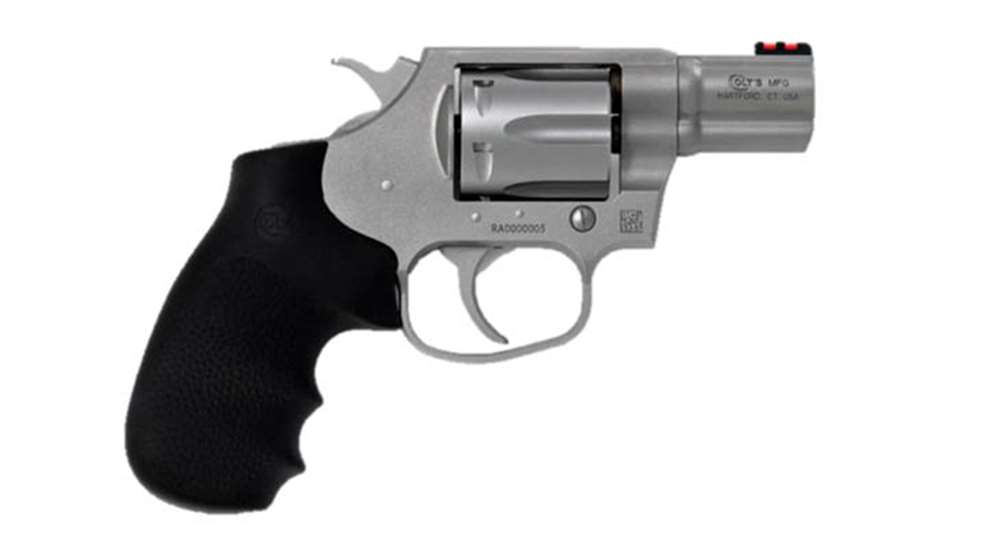 The first prototypes of Colt's Cobra line of double-action revolvers were produced in 2016. American Rifleman's review last August explains, "The design is a slightly larger J-Frame-size compact revolver made of stainless steel. Chambered for .38 Spl., the Cobra features a 2" barrel that is +P rated for the .38 Spl. cartridge. The barrel is also fully lugged to house and protect the cylinder's ejector rod."

Combine the legendary "Colt" name and quality—at a time when interest in concealed carry were reaching record proportions—and response to the first DA revolver to come out of the factory in some time was enthusiastic. In 2019, the latest figures available, it was one of the most popular revolvers in sales volume among FFLs using the services of GunBroker.com.

Colt Cobras are available in six different models, each with a six-round capacity and MSRPs running from $699 to $1,299. The entire line is chambered for .38 Spl. and the handguns measure either 7.2 or 7.25 inches long, depending on model and corresponding barrel length, which is 2 or 2.1 inches.

Two versions come in at the lowest price point. One has a matte-stainless steel finish and comes with Hogue Overmolded rubber grips. Sights are fiber optic up front, trench at the rear. The same grips come on the second budget-friendly version, but the finish is the company's 38 Special look and barrel length goes to 2.1 instead of 2. A brass bead serves as the front sight.

Colt revolver fans will be happy to know Cobras are also available with wood grips, one with and another without the company's inset medallion. There's also a Night Cobra with an Ion Bond Stainless Steel finish and night sights. Its MSRP is $899.

At $1,299, the Bright Cobra has a Mirror Polished Stainless Steel finish, brass bead up front and trench to the rear for sights. The model's black composite grips come with the Colt logo.