by
posted on July 15, 2012
Support NRA American Rifleman
DONATE
Andrew Burgess's lever-action rifle produced by Colt may have had too short a lifespan, but an Italian-made replica gives this grand rifle a new lease on life.
Gallery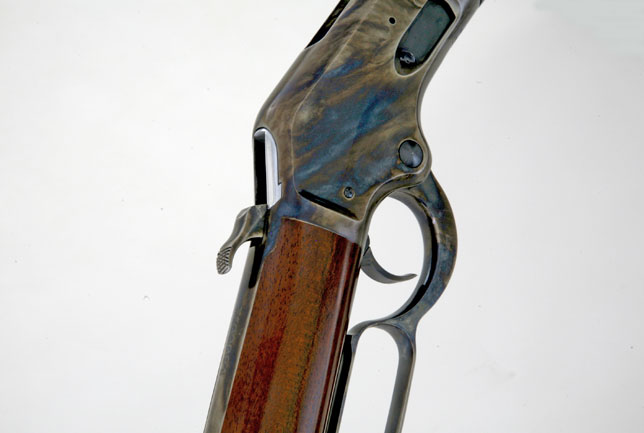 NRA Staff
Casehardened
NRA Staff
The color-casehardened metalwork on Uberti's Burgess rifle replica is flawless.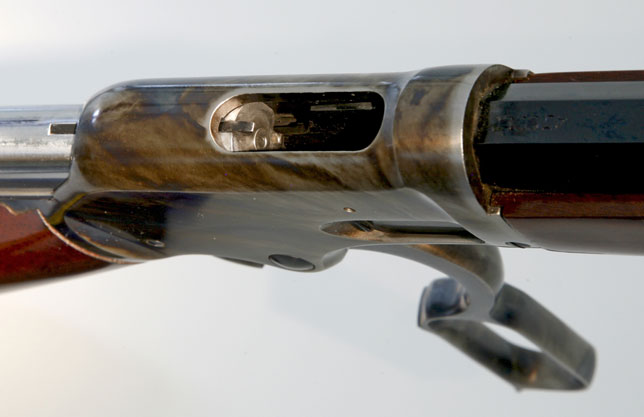 NRA Staff
Ejection Port
NRA Staff
Like the Winchester '73, the Burgess utilizes a top-mounted extractor. However, ejection is initiated by the spring-loaded collar surrounding the firing pin.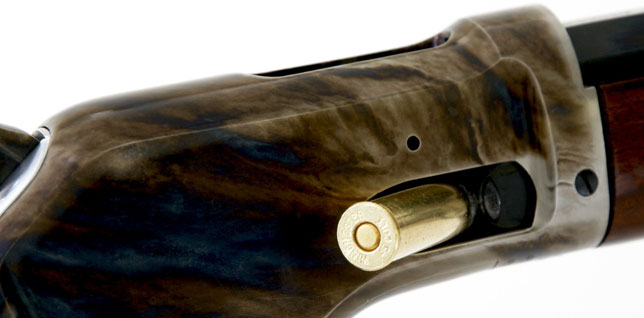 NRA Staff
Loading Gate
NRA Staff
Unlike the Winchester which employs a pivoting loading gate, the Burgess' loading gate slides fore and aft.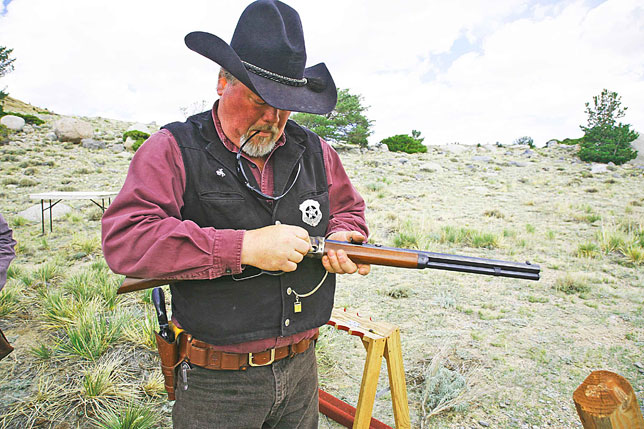 NRA Staff
Loading-up
NRA Staff
The author found that the sliding loading gate was actually easier to use than a pivoting type. Here at one of the cowboy action matches he loads up for another round.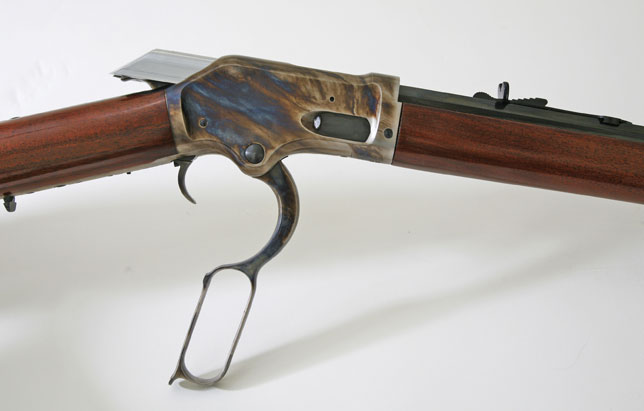 NRA Staff
Breech
NRA Staff
The Burgess features a massive breech bolt within the receiver. Lockup is still with a toggle, but the throw is much shorter and thus stronger.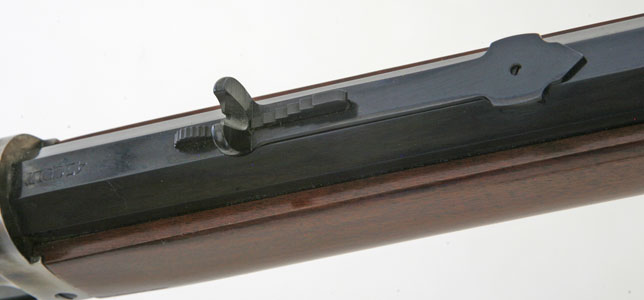 NRA Staff
Rear Sight
NRA Staff
A buckhorn rear sight is adjustable for elevation via a notched elevator. Windage can be adjusted by drifting the sight within the dovetail.
NRA Staff
Shooting
NRA Staff
Though not quite as slick out of the box as his Uberti 1873 replica rifle, the Burgess performed flawlessly for the author in a couple of cowboy action matches.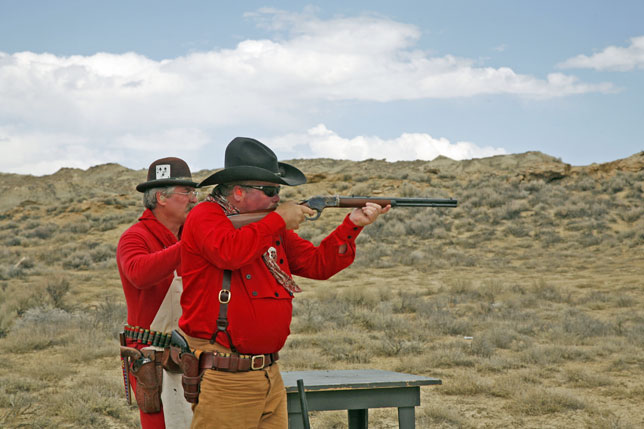 NRA Staff
Handling
NRA Staff
With its short receiver and overall length, the Burgess is a quick-handling rifle well-suited for cowboy action shooting, plinking or small-game hunting.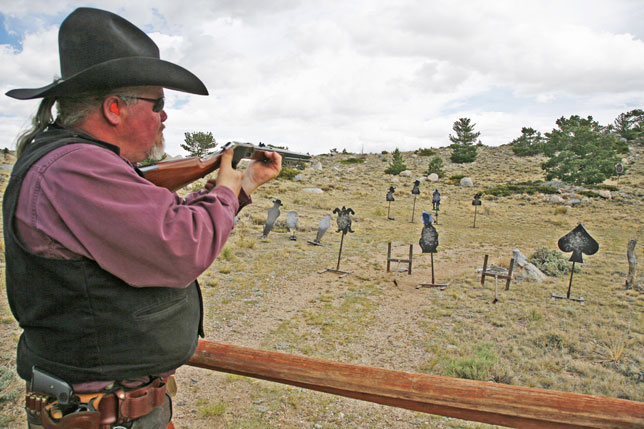 NRA Staff
Few Complaints
NRA Staff
Overall the author had very few complaints with the Burgess rifle replica. He thought well enough of it to place an order for one in its original caliber, .44-40 W.C.F.