by
posted on July 15, 2012
Support NRA American Rifleman
DONATE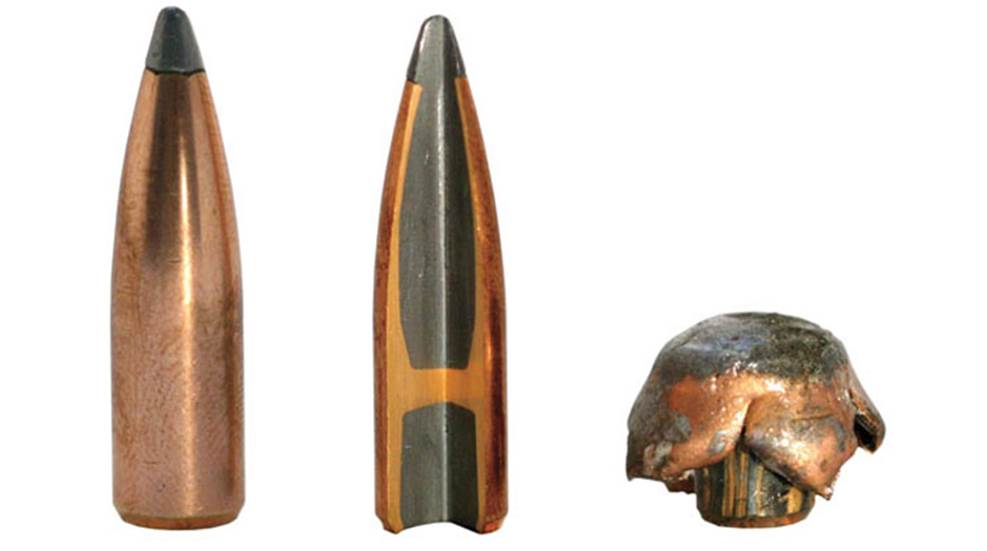 Gallery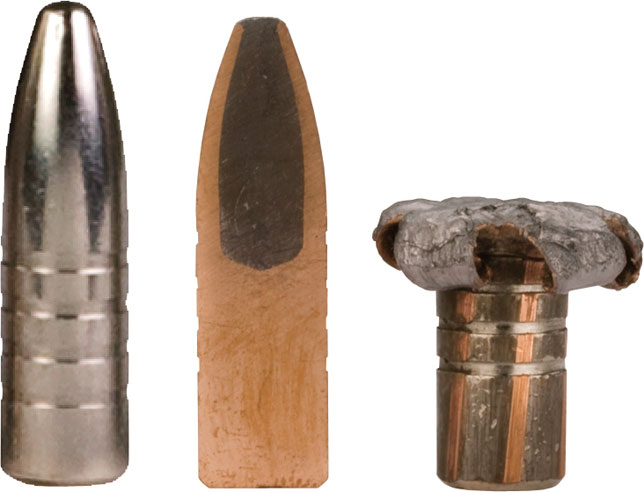 Trophy Bonded Bear Claw
Since the early 1990s Trophy Bonded has been Federal's in-house premium projectile, and this soft-point has just been significantly reengineered. Always top-rate, now it should be even better. On my first African safari it staked me to five out of six one-shot kills. Two years ago when my chance finally came inside 15 yards on an old Botswana buffalo, a 300-grain TBBC from my .375 H&H Mag. turned the bull sideways to give me a broadside finisher.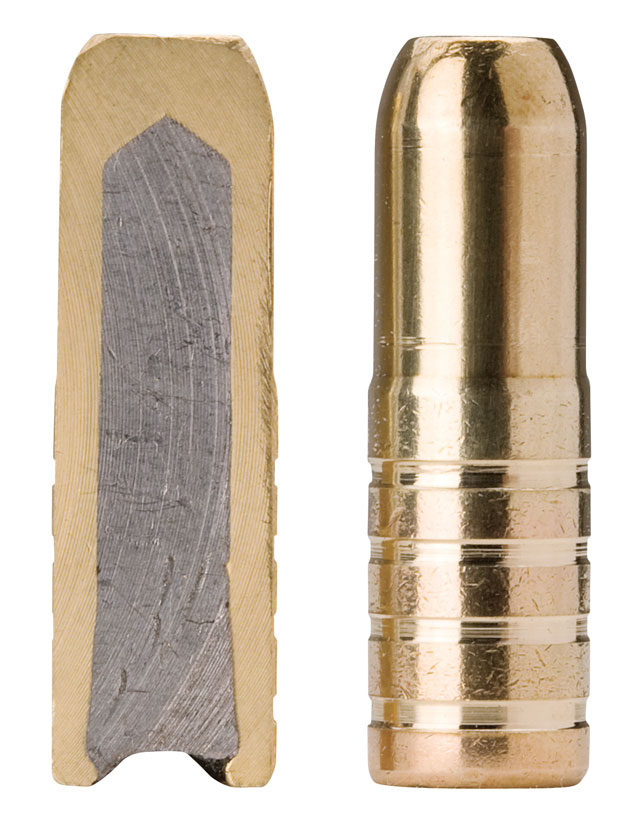 Trophy Bonded Sledgehammer
The won't-bend/can't-break construction and a flat meplat (nose) ensure deep, straight-line penetration. Even if you hit bone, this solid can smash right through just about any critter at any angle. Now it comes with relief grooves around the shank for improved accuracy.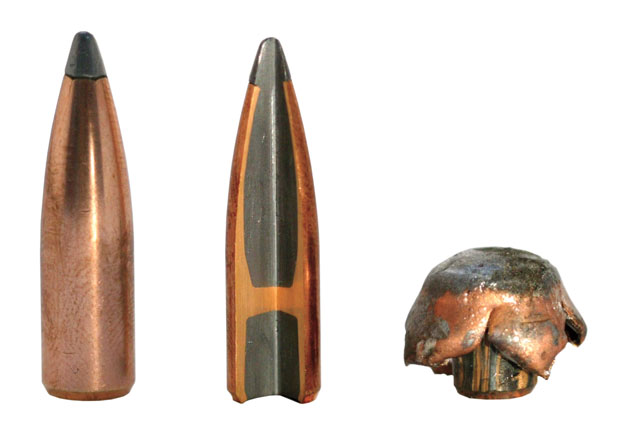 Nosler Partition
The controlled-expansion granddad was the first soft-point that reliably expanded at various ranges and velocities and yet kept the core and jacket intact. It may not be the ticket for elephant and such, but the Partition kicks butt on bears and other soft-skinned beasts.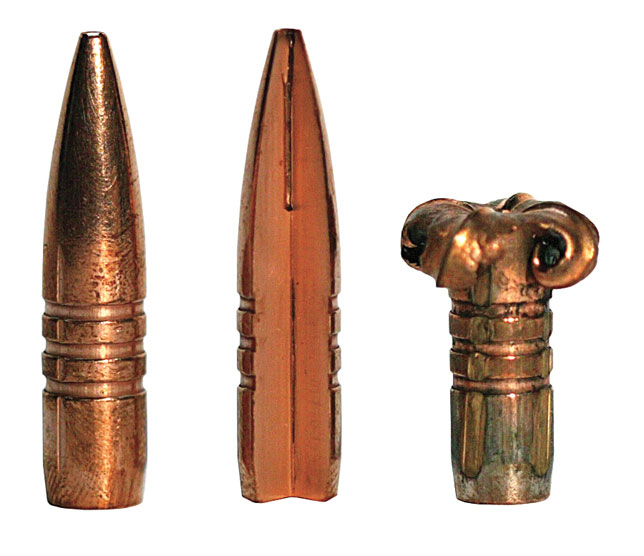 Barnes Triple-Shock X-Bullet
The highly regarded all-copper bullet is plenty tough enough for the biggest show on earth and in its new configuration is precise enough for long-range shooting from virtually any rifle. So far I have used this winner on leopard and Cape buffalo (along with a slew of non-dangerous game) and look forward to the work still ahead of me.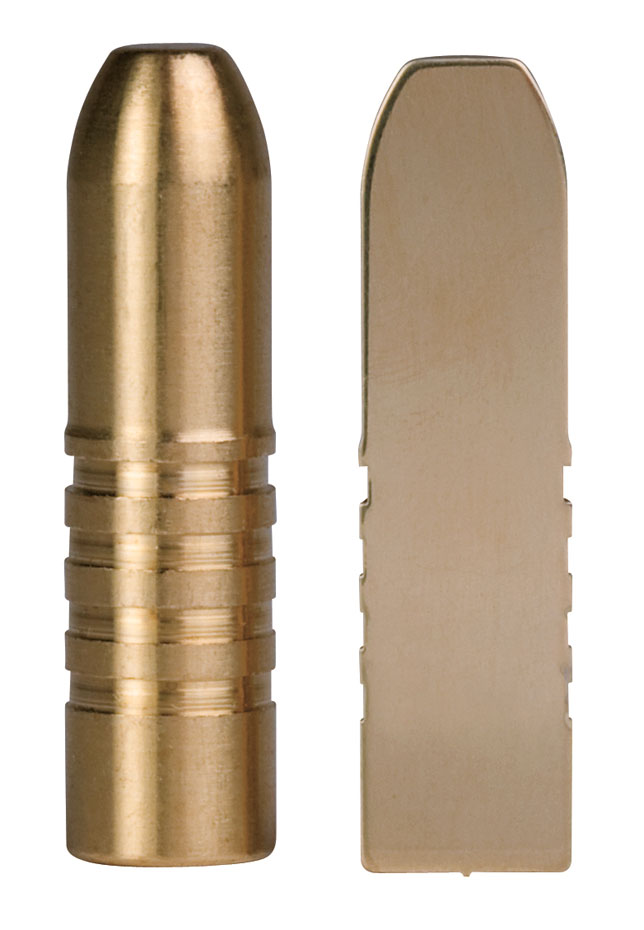 Barnes Banded Solid
No matter what you're hunting, when the chips are down this ultra-tough copper/zinc alloy slug drills through the nonsense and purposely duplicates the Triple-Shock's point of impact so that hunters can confidently make the switch from expanding to solid.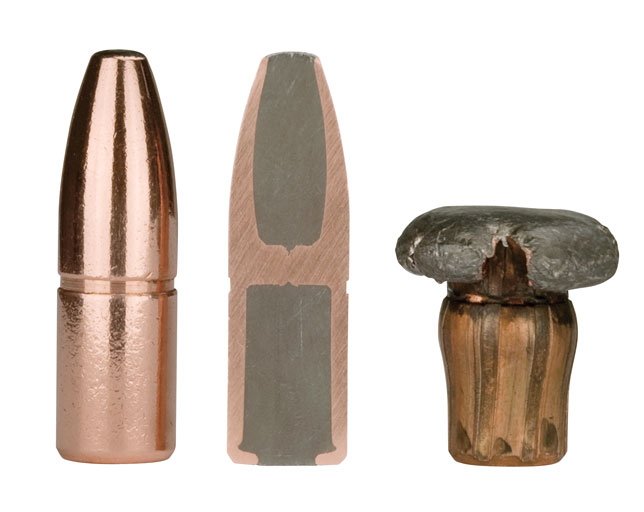 Swift A-Frame
Popular demand convinced Federal to add this bonded soft-point in 2010. Mention the A-Frame in a gathering of safari hands and you're bound to get a story. Mine comes from an exchange that occurred hot on the track of a Tanzanian buffalo. One PH told me to load up with solids, but the other insisted my A-Frames might as well be solids. A half-hour later I pumped three of them into a running bull, the first at 70 yards, the second at 100 and the coup de grace at 10. All three were recovered, and all three are identical, textbook mushrooms.