by
posted on October 24, 2020
Support NRA American Rifleman
DONATE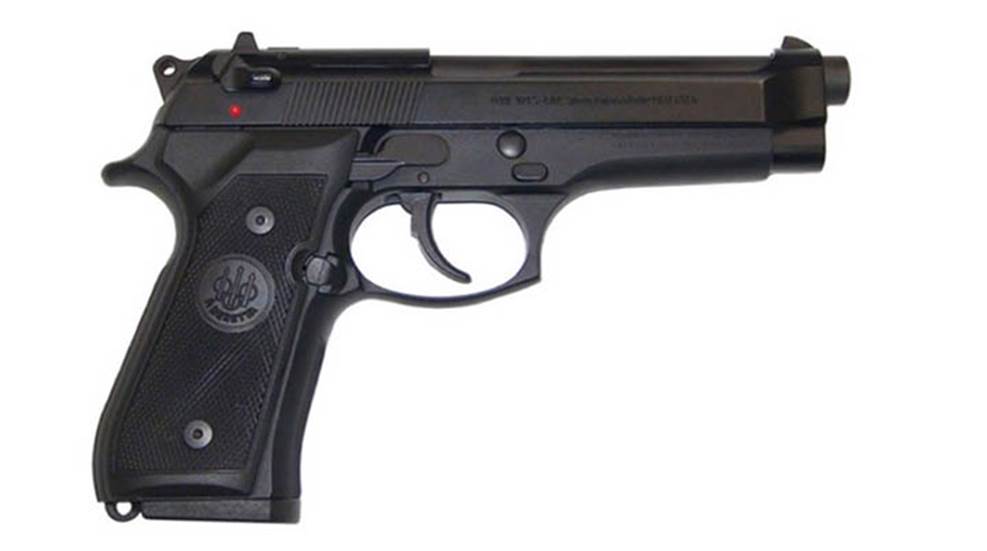 It's more affectionately known as the Beretta M9, the semi-automatic 9 mm pistol that the U.S. military officially adopted in 1985. The Army may be close to retiring the entire aging fleet of these handguns, replacing them with a version of the SIG Sauer P320 as deliveries are made, but the trusted Beretta remains a popular choice among civilian enthusiasts.

The Beretta 92FS is consumer model's name. American Rifleman ran it as its gun of the week in 2012 and the statements still hold true. "Beretta's 92 series has been the standard pistol of the Army, Navy and Air Force since 1985, and the FS remains one of the most respected firearms in the world," the article states. "It's accurate, reliable and incorporates some of the most time-tested design features in the industry."

The Beretta 92FS, which is made in Italy, currently has an MSRP of either $675 or $682, depending on whether you go with the 15- or 10-round magazines. The higher round count is the less expensive option. It's chambered in 9 mm and is a double-action/single action pistol.

It has a 4.9-inch barrel and overall length is 8.5 inches. Height comes in at 5.4 and width is 1.5 inches. Empty it weighs 33.3 ounces.

The pistol employs an open-slide, short-recoil delayed locking-block system for faster lock time and reliability. The design has a track record of surviving some of the toughest combat conditions imaginable. Its magazine release is reversible for left- or right-handed use and the safety/de-cocker is ambidextrous. A Bruniton finish shrugs off sweat and corrosion, ensuring years of service. As for accuracy, when the handgun qualified for the military contract it beat the requirement of 3-inch groups at 50 meters.

For all the above reasons it placed sixth in GunBroker.com's sales rankings for semi-auto handguns in 2019.