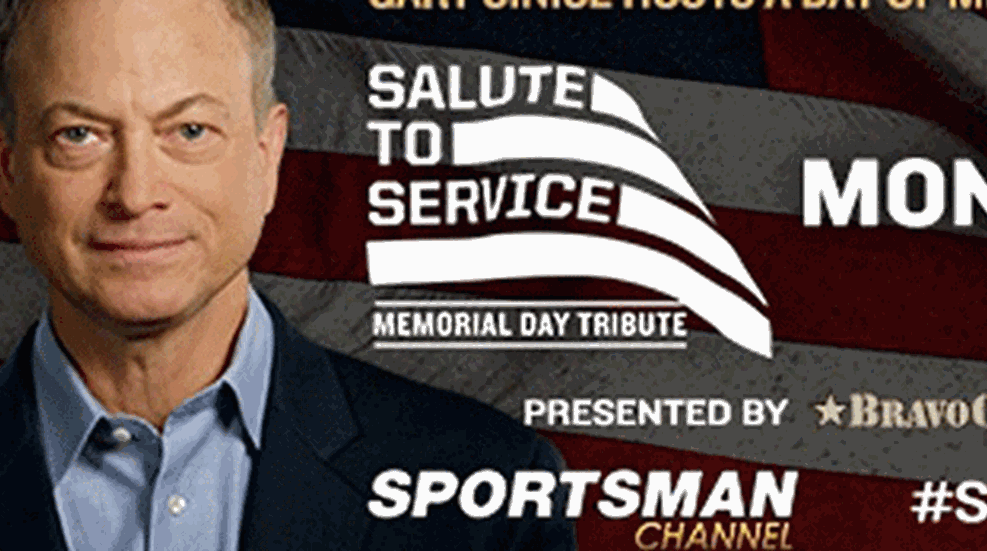 What better way to celebrate Memorial Day than to sit down with your family and enjoy a day's worth of programming that honors and recognizes U.S. servicemen and women? On Monday, May 26, Sportsman Channel will be running its Memorial Day Salute sponsored by Bravo Company from noon to 9 p.m. ET.
Hosted by acclaimed actor and humanitarian Gary Sinise, the marathon will pay tribute to all military, first responders and families of those who put their lives on the line every day they go to work. The marathon will feature all eight episodes of NRA Life of Duty presented by Brownells, which includes former Marine and Fox News host Lt. Col. Oliver North. Life of Duty specifically highlights incredible Americans who put their lives on the line every day to protect American freedom, law and order.
NRANews Cam & Co. hosts a special day of programming on Memorial Day that includes two medal of honor recipients: Sgt. Clinton Romesha and Sgt. Dakota Meyer, along with Major Ed Pudillo, Folds of Honor Foundation, and former Marine, Fox News host and best-selling author Lt. Col. Oliver North.
Additionally, Sportsman Channel is offering the national broadcast premiere of the controversial documentary Assaulted: Civil Rights Under Fire narrated by critically-acclaimed rapper and actor Ice T. Assaulted brings audiences to the center of the controversy over Second Amendment rights infringement threatening individual liberty in America.
Viewers can actively participate by tweeting dedications to our nation's fallen heroes, as well as loved ones, by using the hashtag #SportsmanHeroes @SPORTSMANchnl and watch them live on-air throughout the marathon programming.