Support NRA American Rifleman
DONATE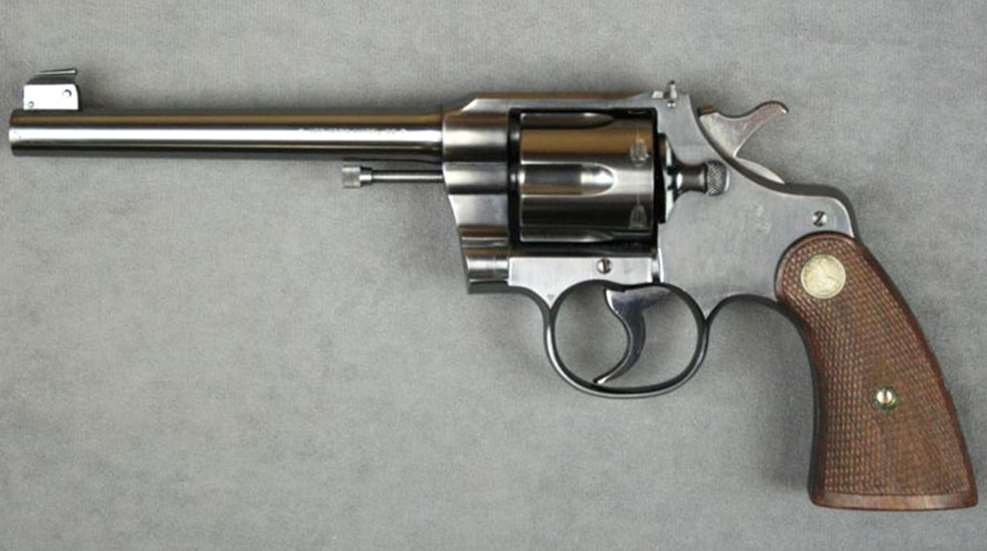 I have enclosed a letter from Colt on the history of a .38 Officer's Model owned by Gertrude LaDue. She was a top ladies NRA Bullseye shooter of the 1930s and 1940s. She is said to have shot for the Miami Police team as well as instructed for the government during World War II. I was told the gun was displayed in the 1938 Colt Catalog. I would like any help you may give about this gun.
Gertrude LaDue was, in fact, a top pistol shot in the 1930s. The Palm Beach Post, of July 16, 1937, notes that LaDue was "dethroned" and took second place in the sixth annual Southern Regional and Florida state pistol championship match. She was then shooting for the Miami Police team. The same newspaper, dated March 12, 1937, noted that she, as the only woman in the match, received the highest score in the national mid-winter pistol tournament earlier that year.
Major General Lombard, to whom the gun was shipped in July 1936, was in charge of some rifle matches in Massachusetts in the 1930s. The September 1922 American Rifleman mentioned him being in a match at Wakefield. I suspect the pistol was initially shipped to him for promotional purposes in some event he was managing. The second shipment noted in the Colt letter in November 1936 was probably to Frank T. Budge & Co. in Miami rather than Frank J. Budge & Co. Budge was a hardware dealer, and Mrs. LaDue probably bought the revolver from that company.
Paul Nordquist, NRA Competitive Shooting's resident historian, states that the NRA has no information on local matches pre-World War II except for a very few major ones that were reported in the Rifleman. This is also true for detailed National Match results. The Rifleman-reported results are usually confined to the top few finishers in each match, the only exception being the National Trophy Matches, which were often reported in some detail. Unfortunately, the only mention of her that Nordquist was able to find was in an advertisement for the Peters Cartridge Division of the Remington Arms Co. in the May 1938 American Rifleman. Her name appears in a table listing "Twenty-two Firsts with Peters Ammunition." She is listed as winning the Women's Individual Championship in that year's Flamingo Pistol Tournament (held at Coral Gables, Fla.) with a score of 262.
The advertisement touts the "Police Match" variety of ammunition available then, apparently, only in .38 and .45 caliber loadings. Caliber .22 Long Rifle ammunition is also mentioned in the ad, but the cited table appears on the pages extolling the "Police Match" ammunition. Nordquist concludes that it is unfortunate there isn't more, since Gertrude LaDue clearly was a pistol shooter of some accomplishment.
—Charles W. Pate, Contributing Editor