Shooting enthusiasts of every kind have all too often found themselves in possession of a freshly acquired firearm which, for one reason or another, does not live up to expectations. Yes, the gun may be safe to shoot, and it goes
bang
like it's supposed to, but the feel or function just isn't what was hoped for. It can be a real temptation to hurry and trade away disappointing guns at a financial loss. But before you give up on this new relationship, several less expensive steps can be taken to try and find the rifle, shotgun, or handgun you really wanted hiding inside the gun you've already got:
1. Give the gun a detailed cleaning.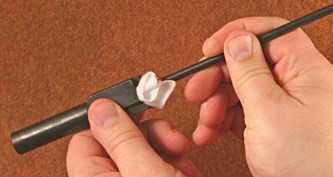 This is a good rule of thumb for both new and used guns. I've cracked open dozens of
factory-fresh firearms
to find that some are spotlessly clean and nearly devoid of lubrication while others are dripping in heavy grease and metal shavings. Either way, the guns are not likely to operate properly (or may even be damaged) if they are not cleaned and lubricated before the first trip to the range. As for used guns, there's just no way to know what condition they're in until you take a look under the hood. A buddy of mine picked up a previously owned competition grade bull barrel AR-15. When I asked him how it ran, he said it was just OK. It was not as accurate as promised and it was jamming frequently. He thought it might need a gun smith. I asked if he cleaned it before going to the range. Well, no, the seller said it was ready to shoot. When he got it open, it was, like many used guns, absolutely filthy inside. After a detailed cleaning of the internals, and a deep scrub of the barrel to remove the fouling, the rifle ran like a Swiss watch. The moral of the story is this: All guns are dirty and dry until you clean and lubricate them yourself.
2. Swap out the stock or grip.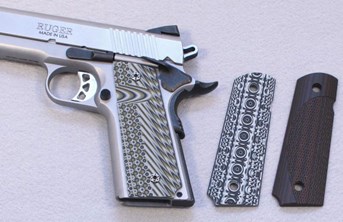 A simple stock exchange can provide the look and feel of a complete gun makeover. For long guns, pay close attention to the length-of-pull (LOP), meaning the distance from the face of the trigger to the end of the recoil pad. If the distance is too great for your body shape, a long gun will most likely feel out of balance or awkward to swing. Revolvers allow for a wide variety of grip shapes, sizes and materials. Swapping out a factory grip for one that fills your hand properly can turn a punishing wheel gun into one you love to practice with. The 1911 may not be a good fit for your hand shape, so try trading out the grip panels for thin aluminum grips or wood grips with a thumb groove to make it easier to reach the magazine release. For semi-autos with fixed polymer grip frames, try sliding on a rubber grip sleeve to improve traction.
3. Upgrade the sighting system.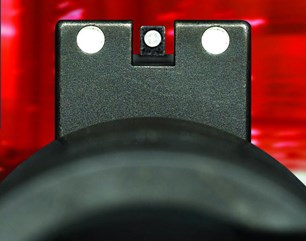 Small, poorly made or hard-to-see iron sights can take all of the fun out of a trip to the range. If your gun has removable sights that make you squint, try a different system. Night sights, fiber optics, target sights, or low profile combat sights might be just want you need. Some folks shoot better with open sights while others find they like peep sights best. If the plan is to mount an optic on the gun, don't settle for the cheapest glass you can find. It's amazing what investing just a little more in the right scope can do to improve the view (and your accuracy).
4. Trade out the trigger.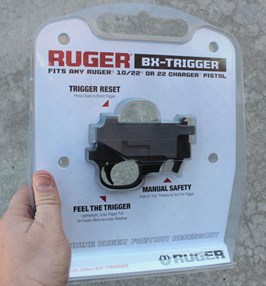 Triggers that are heavy, mushy or gritty are a drag to pull. In fact, bad triggers can have a measurable impact on a gun's accuracy potential. Some shooting platforms have trigger systems that can be swapped out without the need for gunsmithing, such as the AR-15 rifle, Ruger 10/22 rimfire, and Glock pistols. Some folks cringe at the idea of spending $100 or more for "just" a
trigger
but, much like the right stock or grip, it can significantly change the feel of the gun.
5. Try different ammunition brands and bullet weights.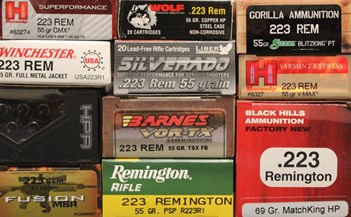 More than once I've heard the tale of someone who immediately bought a case of a single variety of practice grade ammunition to shoot in their new gun. When it turns out that the firearm cannot properly digest this bulk-box fodder, or the accuracy is mediocre, the owner proceeds to cuss out the gun manufacturer for selling him a piece of junk. The truth of the matter is that all guns exhibit some degree of ammunition preference. That's why professionals in the shooting industry carefully test a variety of ammunition to check for reliability and accuracy. One of the most dramatic ammunition accuracy shifts I've seen occurred during the test of an old
Mosing Nagant M44
(group averages drifted between 3.17" to 1.41"). The best way to find a good ammunition fit for your personal firearm is to try several small lots of differing brands and bullet weights before investing in a lifetime supply of a particular type.
6. Buy a quality holster.
No matter the size or type of handgun you choose for concealed carry, it will feel uncomfortable until you get used to it. But don't expect a cheap holster, on sale for half price, to provide a comfortable fit. Plan to spend at least 10 to 15 percent of what was paid for the handgun for an
every-day carry system
. Avoid the one-size-fits-all holsters and flimsy belts. Instead, stick with the quality holster system providers who make models specifically for your pistol or revolver.
7. Do your homework.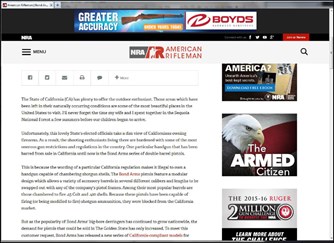 Take some time to learn more about the guns you own. Chances are you will be able to find all kinds of resources, including instructional videos, history, and reviews for your gun online. These materials can be invaluable in identifying and understanding the features, quirks and ammunition preferences of your particular platform. Who knows, you might find out that the old bang stick your dad bought for $25 back in the 1960s is now a collector's item.
8. Check your technique.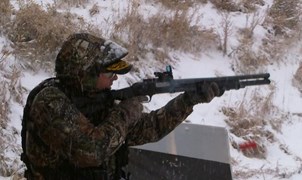 I had been shooting shotguns for years when an instructor gave me a few key tips that forever changed my relationship with pump-action scatter guns. I was operating the platform correctly and making solid hits down range but I was getting pushed around by the recoil more than I liked. He showed me a subtle shift in where to couch the recoil pad in my shoulder's pocket, how to repeat that exact placement each time, and then to add a bit of push-pull tension when aiming. Wow, suddenly I was running the shotgun instead of it running me. Even a little formal training can go a long way.
9. Visit a reputable gunsmith.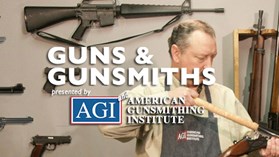 Some gun issues just can't be diagnosed or resolved from the comfort of your own work bench. Qualified gunsmiths not only heal broken shooting irons, they can often make an OK gun much better. Don't just pick a name out of the phone book. Ask around until you find the right person for the job. Paying a gunsmith for an evaluation is almost always a worthwhile investment, especially if it turns out the gun has problems which make further upgrades or changes a waste of money.