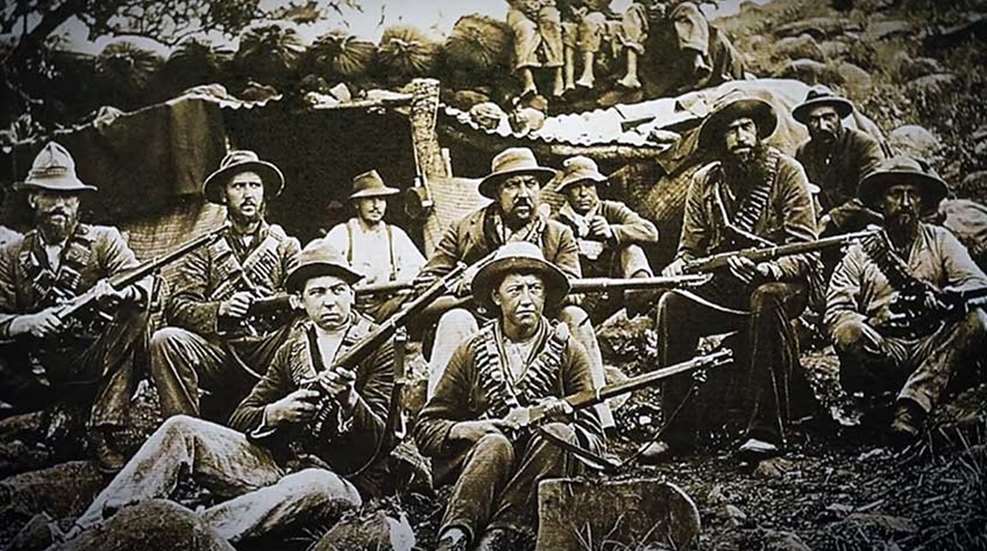 Now in its ninth printing (2019), this book is the first in a series of three books by Dave C. George that feature the art, history and artifacts of the Second Anglo-Boer War (1899-1902) in South Africa, all in relation to the history carved by an individual on the wooden stock of his firearm.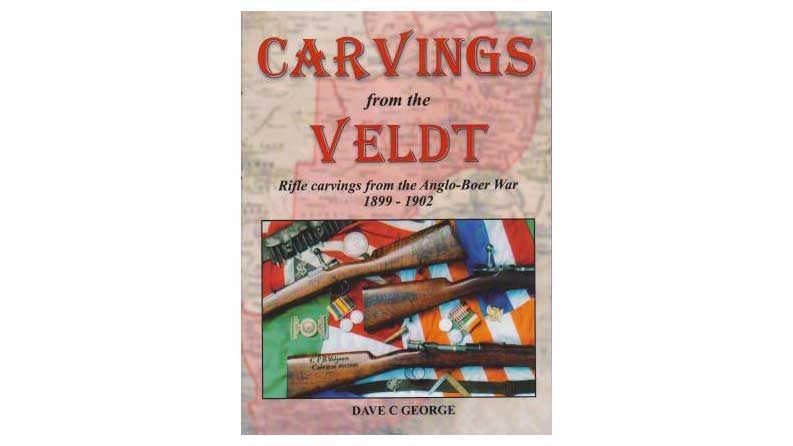 While the focus of the book is on the unique carvings on the stocks of 139 firearms, the author includes so much other information, through the expert use of associated images and artifacts, that each entry becomes a story in itself.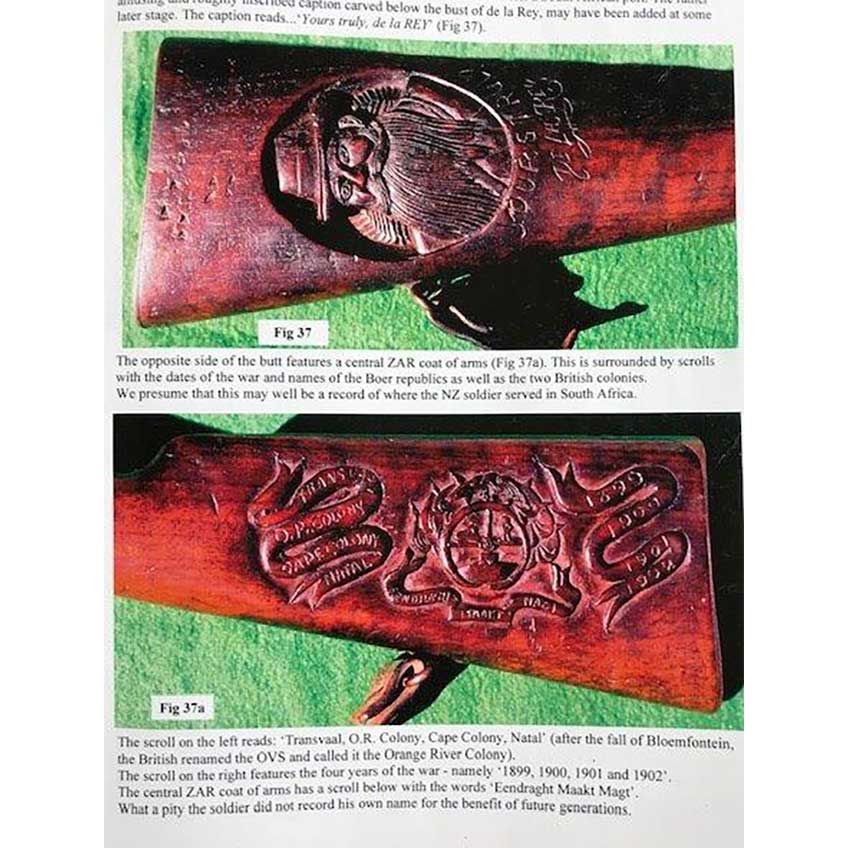 First published in 2004, this book is a sad tale of independence lost, and the unutterable hardships endured by the Boers, as well as one of answering a duty that was calling from the British Empire on the part of the British and Commonwealth troops, from all over the globe.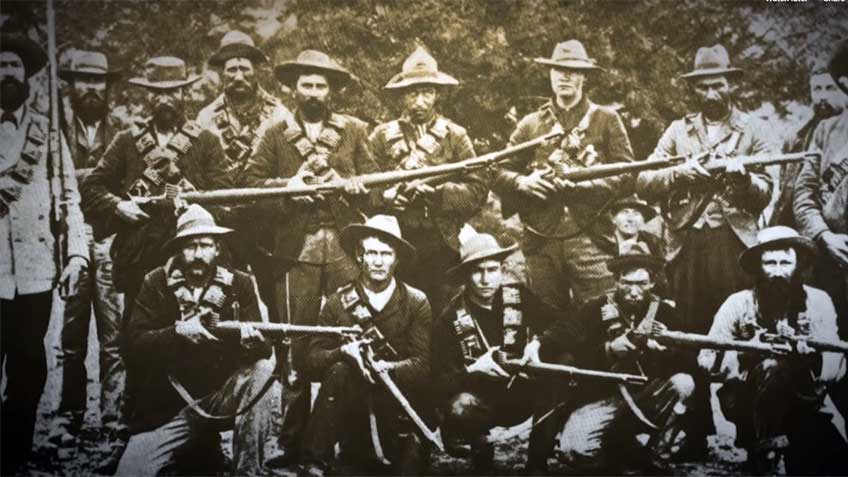 While the author does not provide an overall chronological history of the Boer War in this volume (he does in the subsequent second volume, which is twice the size of this first book), the captions and labels for the guns, equipment, insignia and photographs in each entry gives the reader a very good understanding of the war.
As is the case with all three volumes in this series, each page can be considered as a "mini-museum exhibit" in that everything shown with the image of the carving on that particular firearm relates to its history, and the history of the soldier who carried it—Boer or Briton.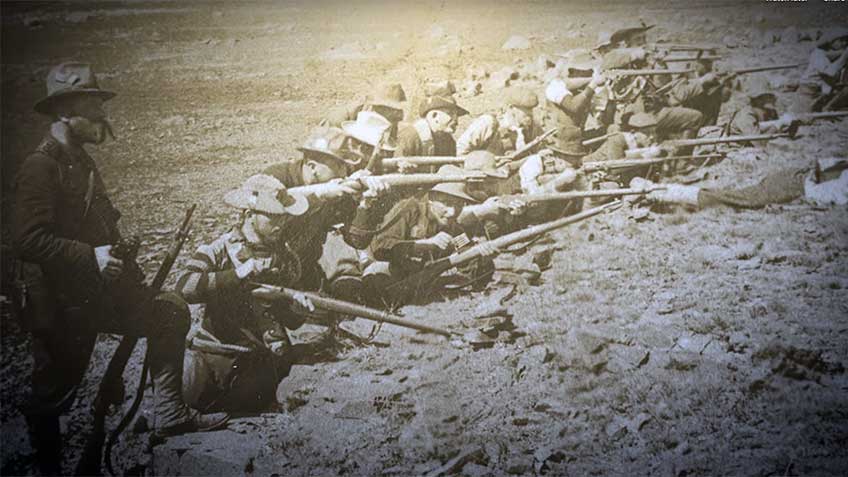 This book is not only a superb compilation of stunning visuals, but it is a great read, with interesting biographies on every page.
"Carvings from the Veldt: Rifle Carvings from the Anglo-Boer War, 1899-1902" retails for $45. For more information, visit b
oerwarriflecarvings.net
.
To learn more about the Mauser rifles used in the Anglo-Boer War, check out,
"I Have This Old Gun: Boer Mauser."