Support NRA American Rifleman
DONATE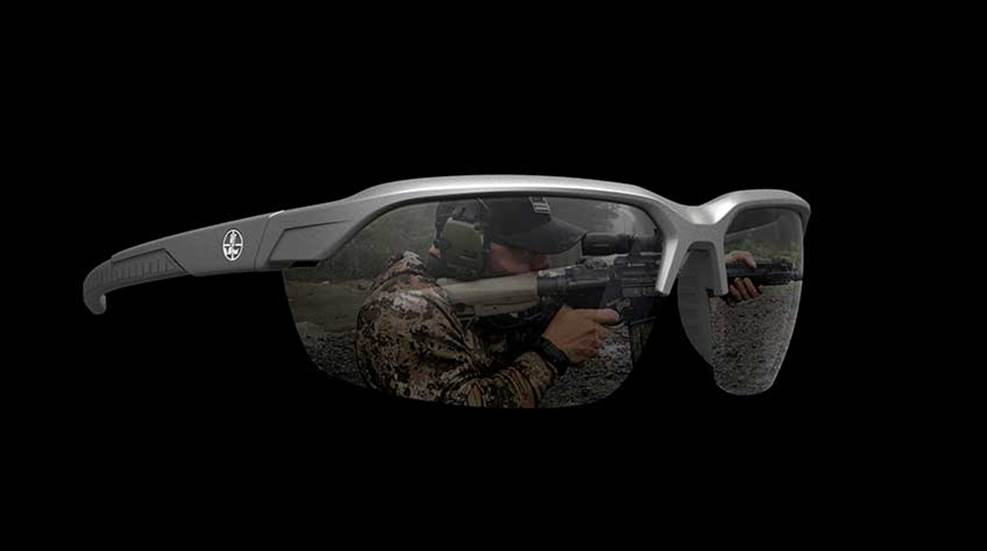 Leupold has added eye protection to its list of products with the Performance Eyewear line. The line consists of five models, the Katmai, Becnara, Packout, Switchback and Tracer. All five frame styles are made from lightweight and ballistic-rated impact-resistant materials. They ship with scratch-resistant polarized lenses that eliminate glare.

One of the highlights of these lenses is its polarization-infused design, which means the polarization can't be scratched or worn off the front face. Leupold Guard-Ion hydrophobic coating on the lenses helps shed dirt, water and fingerprints to allow for easier cleaning and less smudging. The Diamondcoat-hardened lenses have a scratch-resistant surface to allow hard use without reduced clarity. The line also features a no-slip bridge design with soft rubberized bridge pads installed for both better comfort and retainment.

Three of the five styles meet the ANSI Z87.1 high-velocity impact standard for eye protection—the Packout, Switchback and Tracer—making them ideal choices for protective shooting eyewear. The Packout and Switchback are intended for the hunter or shooter, with the high-velocity rating lenses that offer optical clarity for in-the-field use. The Tracer has the same impact rating, but comes with additional clear and yellow interchangeable lenses for shooting-range eyewear use.

The Katmai is directed at general outdoor use with its lightweight and rugged frame, but does not have the same high-velocity impact rating as the previous three options. It is a good choice for those exploring the outdoors. The final of the line, the Becnara, is meant for everyday use. It has the same in-fused polarized lenses as the other four models, but has a more stylish appearance for normal use sunglasses.

The five models of the Performance eyewear line offer an option for the shooter, hunter and outdoor enthusiast with quality lenses that can withstand everyday use and provide UV protection. They come with a lifetime guarantee against manufacturer defects. All except the Tracer are compatible with prescription lens requirements. The five models are designed, machined and assembled in the United States. To find retailer that carry the Leupold Performance Eyewear line and for more information, visit leupold.com/performanceeyewear.