by
posted on November 22, 2020
Support NRA American Rifleman
DONATE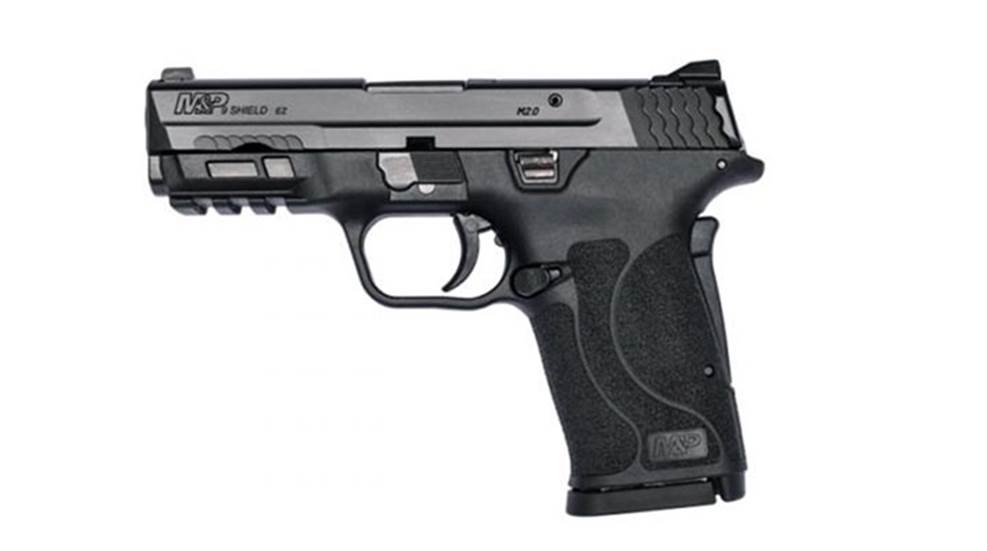 Smith & Wesson
announced on Monday, Nov. 23, 2020, that it has discovered an issue with two of the handguns of the M&P Shield EZ line where the hammers from a supplier had cracked. This notice applies only to M&P9 and M&P380 Shield EZs manufactured between March 1 and Oct. 31, 2020. In the firearms affected by this issue, the hammer fails to fully engage the sear, causing a round to fire and cycle the slide. This could potentially result in multiple discharges per single depression of the trigger.
In all cases of this issue, the handguns will not fire unless the grip safety is fully depressed. This issue has only been found in two specific handgun hammers, and Smith & Wesson believes that the two incidents are very isolated based off of its findings. Regardless, the chance of the issue causing any unintended discharges is considered a risk for potential injury and a safety hazard.
Thus, Smith & Wesson has issued a safety recall as a precautionary measure to ensure that any other M&P Shield EZ handguns with a faulty hammer are found and corrected. This notice only applies to a small number of M&P9 and M&P380 Shield EZ handguns and does not apply to all M&P Shield handgun lines. Smith & Wesson directs all owners of the M&P Shield EZ lines, including Performance Center versions, of handguns to stop using their handguns until they have determined whether their specific handgun falls within the production date range of this safety recall.
Suspect handguns from this range are to be sent back to Smith & Wesson for inspection, and repair if necessary. Smith & Wesson asks that owners of Smith & Wesson M7P Shield EZ models to visit its
recall site
to determine if their specific handgun falls within the manufacturing lot that was potentially affected. If their specific handgun falls within this manufacturing lot, Smith & Wesson will arrange for the return of the handgun to its factory for inspection and repaired at no cost if the issue is discovered.
Smith & Wesson expects that the process should have a turnaround of 10 days, and will return the handguns back to their owners as quickly as possible. All shipping and replacement costs will be covered by the company. To find out if your Smith & Wesson M&P Shield EZ handgun is a part of the affected lot, visit
this site
. Owners canl also call Smith & Wesson customer service at (888) 871-7114 to find out if their handgun might be affected.