by
posted on December 9, 2020
Support NRA American Rifleman
DONATE
While recent market trends tend to lean towards developing small subcompact handguns chambered for fullsize pistol cartridges,
Smith & Wesson
took a different approach with its M&P 380 Shield EZ. The M&P 380 Shield EZ is a polymer-frame, semi-automatic compact handgun that, as the name suggests, is chambered for the .380 ACP cartridge. It was designed specifically for ease of use by a wide variety of users while having the added bonus of being small enough for concealed-carry use.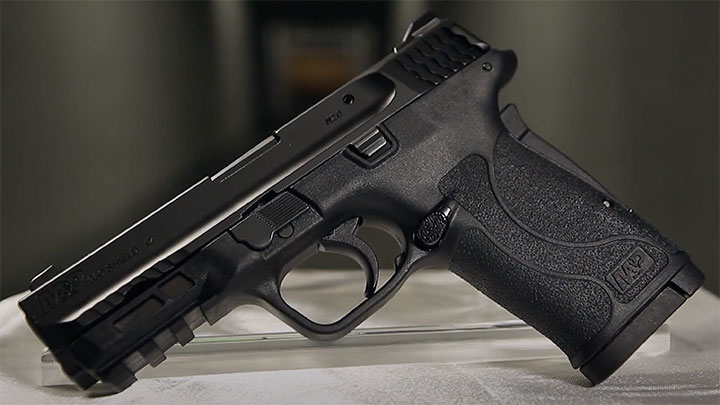 One of the most prominent features of the
M&P 380 Shield EZ is the reduced force needed to manipulate the slide versus other small handguns in the same category. Smith & Wesson reduced the amount of force needed to counteract the main spring, making the slide easier to manipulate for those with less arm strength or with afflictions like arthritis. The result is a slide that requires half the force otherwise needed to manipulate the slide on the M&P Shield chambered in 9 mm.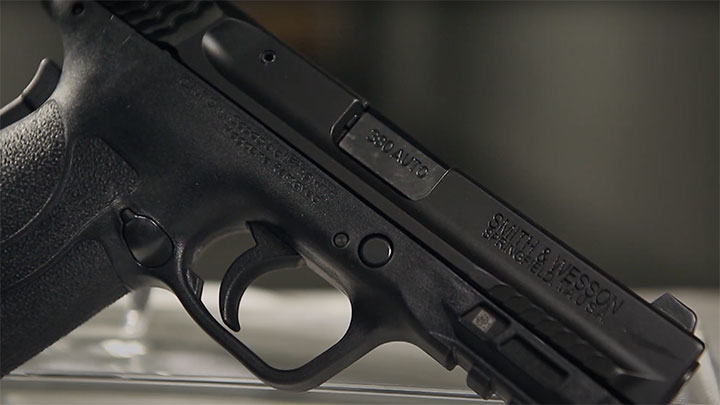 The M&P 380 Shield EZ uses an internally housed hammer versus a striker-fired system popular on many current production handguns on the market and does not require the trigger to be pulled in order to release the slide during disassembly. A disassembly lever is located on the left side of the polymer frame, which is rotated downwards in order to separate the slide from the frame. The M&P 380 Shield EZ is built off of the M&P Compact 22 frame.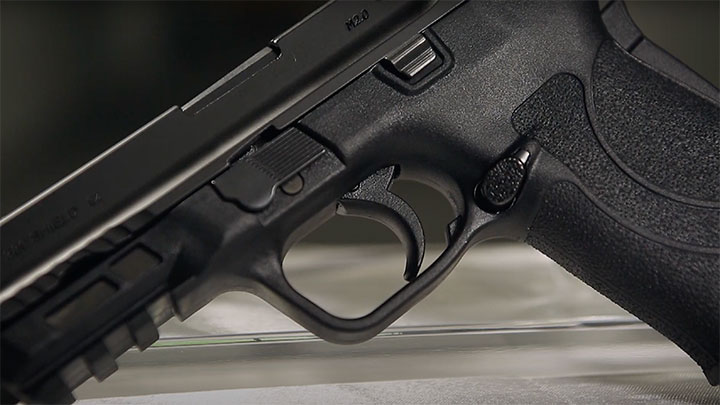 An additional safety feature was added to the design of the M&P 380 Shield EZ with the inclusion of a backstrap grip safety, which pivots inward from the bottom of the grip. In order to pull the trigger and fire, the grip safety must be fully depressed by the user's hand in order for the connector to release the hammer. The small grip size make the controls easy to reach for those with smaller hands and the trigger pull is 4 lbs., 7 ozs.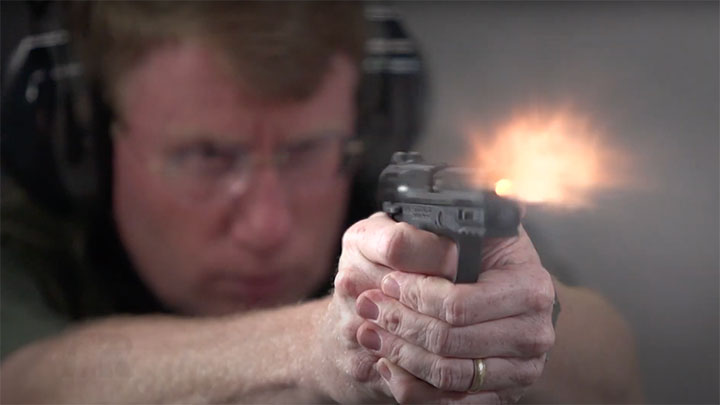 There is also a Picatinny rail segment on the dust cover for the attachment of accessories and the sight are the standard three-dot style. The M&P 380 Shield EZ is fed by a single stack 8-round magazine that features textured tabs connected to the follower allowing it to be pulled down for easier loading of cartridges. The barrel is 3.52" long and the overall length of the handgun is 6.7" with a weight of 18.5 ozs. without a loaded magazine.

For more information on n the Smith & Wesson

M&P 380 Shield EZ visit 

smith-wesson.com.     
To watch complete segments of past episodes of American Rifleman TV, go to
americanrifleman.org/artv
. For all-new episodes of ARTV, tune in Wednesday nights to
Outdoor Channel
 8:30 p.m. and 11:30 p.m. EST.