During a night shoot a while back, I was handed a couple of Coast brand flashlights to aid in maneuvering through an old abandoned building (used as a simulator) and to illuminate targets on the square range. This event took place far out in the desert away from any city lights. So it wasn't just dark, it was pitch black. Each location was unfamiliar with uneven terrain ranging from warped floor boards to rocky ground which made proper footwork tricky.
It's this kind of after-dark training experience that drives home just how important a quality light source is to an emergency preparedness or home-defense plan. I arranged to take both of these Coast lights home to keep working with them and, nearly a year later, they are still right where I can lay hands on them when needed.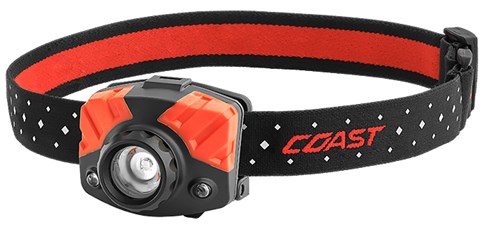 The 3.2 oz. FL75R head lamp features Coast's Flex Charge lithium battery pack. It can be charged while inside the light or it can be removed and charged directly using a built-in Micro USB port. If no outlets are available, the rechargeable battery can be replaced with AAA alkaline batteries.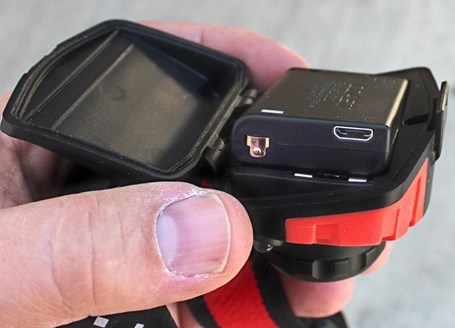 The right-side button activates the white light LED with a high setting of 530 lumens and a reach of 511 ft. This LED's low setting is 65 lumens with a reach of 177 ft. The light I tested has a third, softer setting which is just bright enough to be used as a reading light. The twist adjustable beam can transition from an ultra wide flood light to a long reaching spot light. The left side button activates a pair of bright red LEDs that conserve power and preserve night vision. The adjustable head strap is reflective as an added safety feature.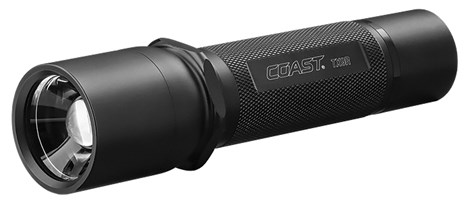 The TX9R handheld flashlight is both tough and light weight (7.2 oz.) thanks to its hard anodized aluminum housing. The white light LED can be manually focused and has a High setting for 300 lumens of brightness with up to 7 hours of run time. The 30 lumen Low setting stretches the battery for up to 33 hours. The endcap activation button allows the light settings to be adjusted from high to low or to strobe.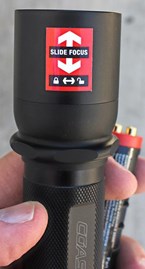 This light arrives with an extensive and practical set of accessories. Along with a wall charger, car charger, belt clip and a battery cartridge for four AAA batteries, the TX9R ships with two Flex Charge lithium battery cartridges that can be charged inside or outside of the light. I especially appreciate that the Flex Charge system includes indicator LEDs built right into the batteries that turn red while charging and green when charging is complete.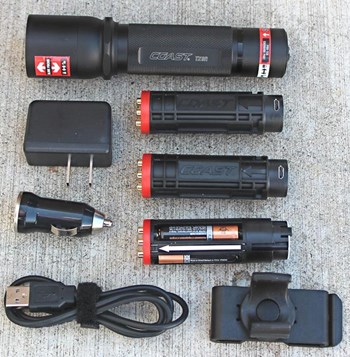 Coast's flash lights are tested and rated to ANSI/FL1 standards, impact resistant and weather resistant. They ship with the company's lifetime warranty against defects in materials and workmanship. For more, visit coastportland.com
MSRP: FL75R Head Lamp $105, TX9R Flash Light $155