Support NRA American Rifleman
DONATE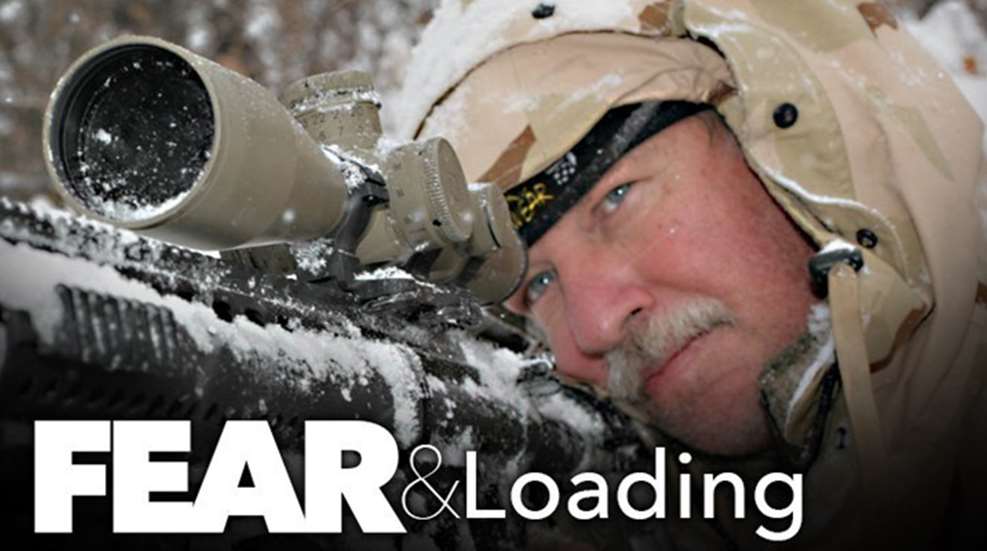 Society has changed and so has the typical firearm enthusiast. It's not quite the classic definition of Darwin's natural selection, but today we're a different, stronger and numerically larger breed. Gun racks in pickups are an endangered species and redneck range rats with third-trimester beer bellies and permanent 5 o'clock shadows are a disappearing minority. The numbers are staggering, and sufficient to convince even those doubters who were parking their car when the rest of the 6th grade learned about evolution.
Myth 1: Macho Frat
"Women Gun Owners: Purchasing, Perceptions and Participation," a study released by the National Shooting Sports Foundation (NSSF) in 2015, estimates there was 5.4 million female target shooters in 2013. By comparison, that figure in 2001 was only 3.3 million—a 60 percent increase in the dozen-year period. Another 3.3 million label themselves hunters.
A National Opinion Research Center's General Social Survey provides a glimpse at the man-to-woman ratio. It estimated roughly one female gun owner for every three males in 2014. Back in 1980, according to the center based at the University of Chicago, the ratio was close to one in five.  A February 2013 Christian Science Monitor confirms the long-term trend, reporting 15 percent of all American women owned guns, compared to 12 percent back in 2007.
Myth 2: Ugly and Undesirable
Information compiled by Gallup polls from 2007 to 2012 indicates married people are 2.5 times more likely to own firearms. That also means the rumor that ranges will become hot speed-dating sites is also wrong. 
Myth 3: Dawgs, Pic-Em-Ups and Trailers
A survey conducted by the Pew Research Center in 2014 rules out heavy metal, but it does dispel the country music stereotype. According to the organization's Senior Editor Rich Morrin, "… southerners are just about as likely as those living in the Midwest or the West to have a gun at home (38 percent vs. 35 percent and 34 percent, respectively). The regional exception: Households in the northeastern United States, where gun prevalence is significantly lower (27 percent) than in other parts of the country."
Myth 4: Easy to Spot
The Crime Prevention Research Center estimated there were more than 12.8 million people in the nation with concealed carry permits by summer of 2015, 1.7 million more than the year before. That's 5.2 percent of American adults—around one out of 20—and that figure doesn't include those who can go well-heeled in a state where paperwork is not required. It further dispels the top myth by stating, "Since 2007, permits for women has increased 270 percent and for men 156 percent." Only 4.6 million people held CCWs in 2007.
Myth: Farm Folk
Comparing results between the 2010 U.S. Census data and 2014 Pew Report make this one obvious. The latter found rural residents had the highest percentage of guns in their homes (no surprise at 51 percent), but there are not a lot of people who live outside incorporated regions. The census figure is only 19 percent, or 59,492,276, which—when multiplied by the report results—translates to roughly 30 million ruralites with a firearm under their roof.
The Pew Report numbers made calculations a little more complicated by breaking metropolitan residents into two groups, suburban (36 percent with a gun in their home) and urban (25 percent). But, 246,253,271 people live on those tightly packed, homeowner-association-managed 1/4- to single-acre lots according to the census. Applying the lowest of the figures to be fair—25 percent—that translates to roughly 61 million city dwellers with at least one firearm in their residence.
That's twice as many urban/suburban Americans with at least one firearm in their home than their rural counterparts.
Myth: White
While it's true 41 percent of gun owners are Caucasian, according to the Pew Report, it also found 19 percent are African American, another 20 percent are Hispanic. Add the latter two and the odds of equal racial diversity on any given firing line are close to even.
Truth: Patriotic
However, one identifying factor probably hasn't changed, according to the same study. When asked if they feel proud to be an American, those with guns in their home responded affirmatively 13 percent more often than the average U.S. resident.