by
posted on May 26, 2016
Support NRA American Rifleman
DONATE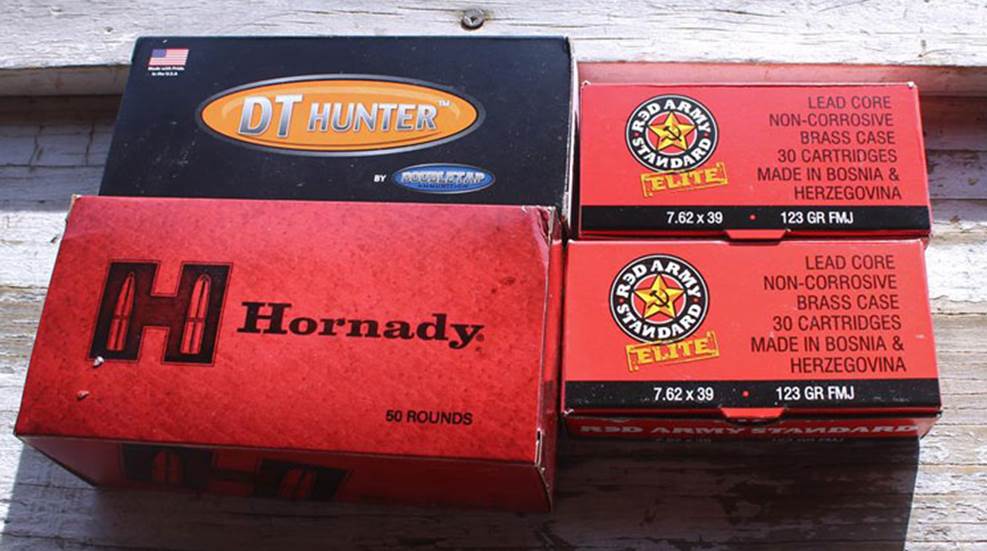 Here's how the rifle turned out. I was quite happy with the results: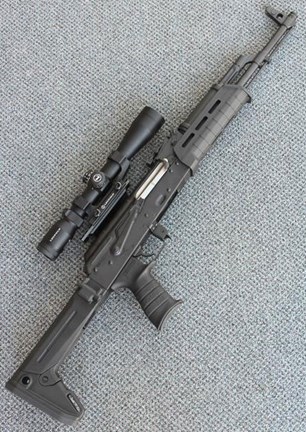 For AK fans who prefer the traditional AK look, don't worry. I held on to the wood shoulder stock and handguards so that I can convert this rifle back to Old School mode.
Despite the multitude of safety checks conducted on this AK in the course of its construction, I ran my own set of bench checks in the process of lubricating the rifle and fitting it with an optic. Test magazines included the rugged polymer 30-round FAB Defense AK-47/74 ULTIMAG and the excellent Magpul Gen M3 PMAG 30 AK/AKM models, both of which rocked and locked snuggly into place.


The rifle ran beautifully. It reliably fed, fired and ejected every round of 7.62x39 mm ammunition stuffed into the magazines (brass and steel cases) without any malfunctions. The overall fit and finish was, as expected, excellent. The Tapco AK G2 trigger was smooth, breaking with just 3 lbs. 1 oz. of trigger pull.
Many of the AK-47s floating around the U.S. civilian market have been mass produced at low cost and are often fired with inexpensive surplus ammunition. This has lead some folks to believe that the AK is an inherently less accurate design that can only be counted on to produce 4" or 5" groups at 100 yds. But when an AK pattern rifle is carefully assembled with quality parts and loaded with good ammunition, the accuracy potential really starts to show.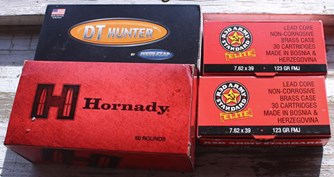 Formal accuracy testing consisted of five, five-shot groups fired at 100 yards from a bench rest using a Leupold V-RX 3-9x40 Fire Dot scope. Double Tap Hunter 150-gr. jacketed soft points turned in a best single group of 1.27" with an average of 1.39". Hornady 123-gr. SST steel-cased ballistic tip rounds were a close second with a best group of 1.30" and an average of 1.53". Red Army Standard Elite 123-gr. full-metal jacket brass-case loads yielded a best single group of 1.62" with an average of 1.77".
Continue Reading "Build Your Own AK":
Build Your Own AK-47: Introduction
Build Your Own AK-47: Part 1--Selecting Components
Build Your Own AK-47: Part 2--Populating the Barrel
Build Your Own AK-47: Part 3--Populating a Factory-Built Receiver
Build Your Own AK-47: Part 4--Bending and Welding a Receiver Flat
Build Your Own AK-47: Part 5--Refinishing and Reassembly
Build Your Own AK-47: Part 6--At the Range
Build Your Own AK-47: Conclusion