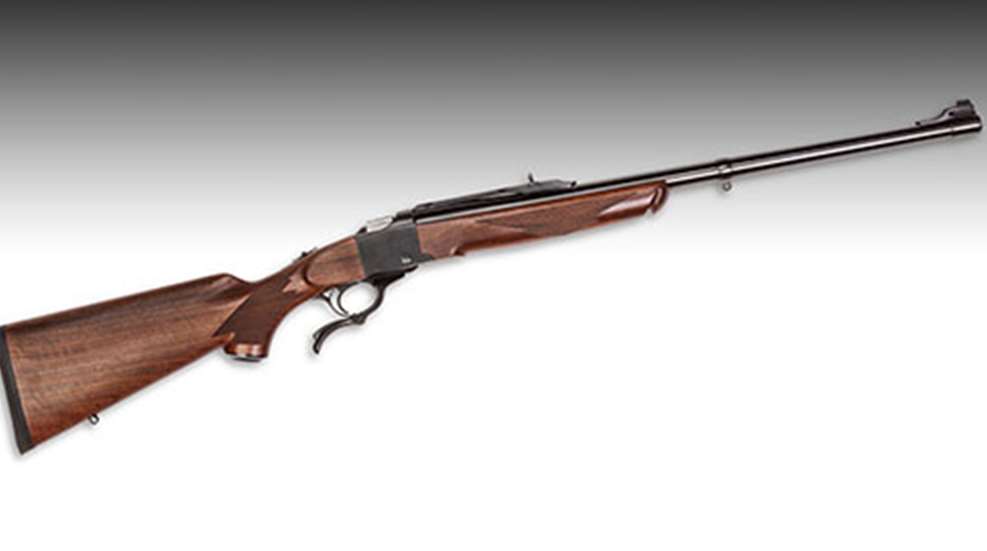 Bill Ruger once said…"Single-shots are a marvelous type of rifle. You can't shoot them fast, but you can shoot them well." No doubt he was banking on that premise in 1966, when Ruger first introduced the single shot Ruger No. 1.
Now, more than 50 years later, as more bolt guns and semi-auto black rifles seem to sprout from every major manufacturer in the industry, the Ruger No. 1 is still in production, cementing that at least for some, there's more to shooting and hunting than technological progress. Much like their design, the benefits of single shot rifles are fairly straight forward. Bells and whistles are outcast, as the single shot is based on simplicity, dependability, and the mindset that your first shot is what counts.
As with most single shot rifles, the absence of a magazine well and bolt mechanism gives The Ruger No. 1 more barrel length, which means greater velocity and higher down-range energy when compared to a repeater of the same overall length.  And absence of bolts, knobs, gizmos and other things that like to snag on tree branches make for a rifle that's relatively lightweight and easy to carry in the field.
For more information, check out the video embedded below, hosted by American Hunter's Jon Draper, or go to Ruger.com.
Technical Specifications (Tropical Model):
Caliber: 450/400 N.E. 3"
Stock: American Walnut
Front Sight: Bead
Rear Sight: Adjustable
Barrel Length: 24"
Overall Length: 40.5"
Weight: 9.25 lbs.
Twist: 1:12" RH
Rifle Grooves: 6
MSRP: $1,399