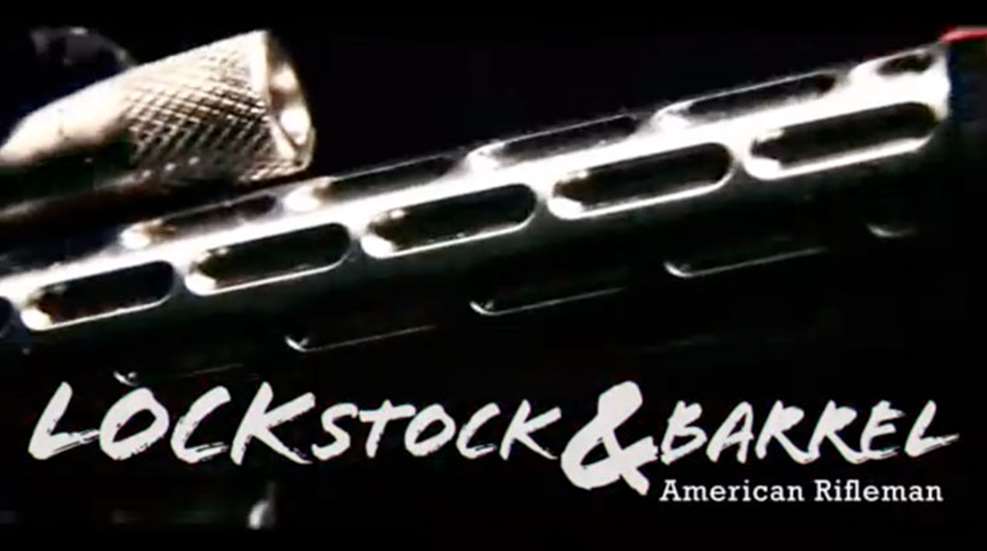 The growing demand for concealable inside-the-waistband (IWB) holsters has given rise to products featuring different materials, designs and retention qualities. Though consumers benefit from a competitive marketplace, the sheer number of holsters designed for concealed carry represents an impressive, and potentially intimidating, selection. Using the Springfield XD Subcompact as my "test" pistol, the three holsters shown here demonstrate the range of price, material and design that one may encounter while shopping for an IWB holster.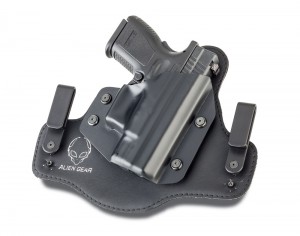 Alien Gear is a relative newcomer to the holster market, and the Cloak Tuck 2.0 (CT2) is the company's newest IWB platform. The holster's neoprene backer is a departure from more traditional leather constructs, but it offers a soft texture and flexibility that enhance comfort. Belt retention options are one of the CT2's strengths, as nine configurations-from nylon clips (shown) to steel clips and leather loops-are offered. As well, six T-nuts for clip installation, three on each wing, make the holster user-adjustable for ride height and cant. In wearing the CT2, I found the holster shell itself to be a bit bulky, and it fits to the gun less precisely than molded Kydex models. Still, priced at just $36 and backed by Alien Gear's "forever" warranty, the Cloak Tuck 2.0 represents a good value. Alien Gear Cloak Tuck 2.0; aliengearholsters.com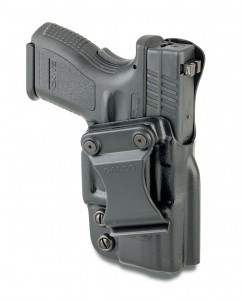 Galco Gunleather's Triton is a Kydex, IWB-style holster, distinguished by its minimalist construction and single belt-retaining clip. Lacking a backer of any kind, a bit of comfort is lost in the Triton's trim design, but the holster still offers full-length body-side slide coverage, to prevent metal-to-skin contact. The holster's single belt clip may be a decision point for many potential buyers. Some will correctly note that it offers less belt retention and ride stability than dual-clip models. Others, myself included, will be glad for the easy-on, easy-off quality of the holster-no fussing with belts when visiting firearm-restricted areas. Firearm fit and retention was excellent, and user-adjustable via slotted screws, and the $55 price is very reasonable. Galco Triton; galcogunleather.com
The SuperTuck Deluxe is not only CrossBreed Holsters' flagship product, it's also the blueprint used by many companies for what an IWB holster should be. A hybrid holster, the SuperTuck features a Kydex shell mated to a leather backing. I personally own several CrossBreeds, and the firearm fit and retention has always been superb. Powder-coated steel clips provide belt security, and four holes on each of the backer's left and right wings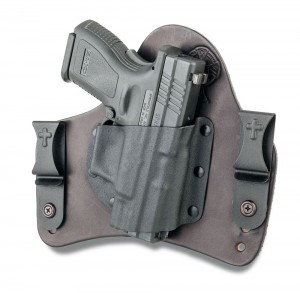 allow the clips to be adjusted for ride height and cant. In my experience, two weeks of wear is required to really let the leather mold to the body, and, in fact, fit and comfort continue to get better with time. CrossBreed uses premium materials, and as such prices for the SuperTuck start at $70, but it is a worthwhile investment for those who carry daily and prefer IWB-style holsters. CrossBreed SuperTuck Deluxe; crossbreedholsters.com
Though the numerous options for IWB holsters may be daunting, the variety in design, construction and price virtually ensure that concealed-carry practitioners can find a holster to suit their needs and budget.