by
posted on July 6, 2018
Support NRA American Rifleman
DONATE
As we close in on the 73rd anniversary of VJ Day, and total Allied victory in World War II, Winchester has released a new series of one-of-a-kind collectible cartridges called "WWII Victory Series Ammunition."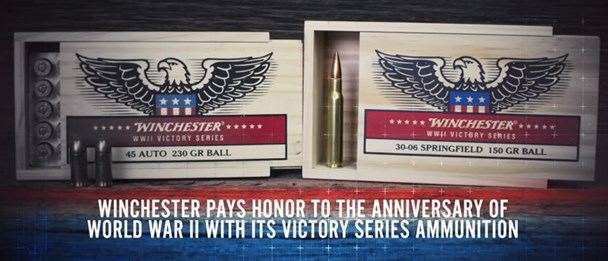 An homage to the 15 billion rounds of ammo manufactured by Winchester for the war effort, the WWII Victory Series will be released, fittingly, first in .45 ACP, arguably the most venerated American chambering of the war. The period-correct attributes don't stop there, however. The cartridges will be produced only to standard FMJ load specifications, and will even wear special "M1911" head-stamping to designate them as such. True to description, the 230-gr. ball ammo flies out of a muzzle at around 855 fps, just as it did on the battlefields of Europe and the South Pacific.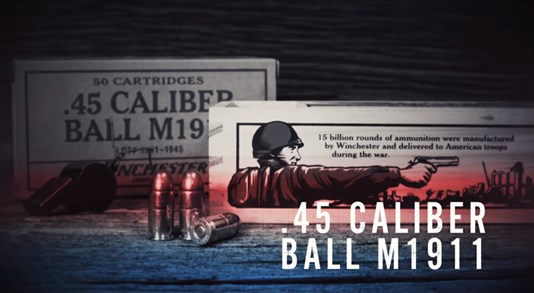 Further adding to the line's appeal, as ammunition is a necessarily disposable commodity, the cartridges come packaged in collector's cartons, and wooden boxes adorned with vintage artwork. While the boxes could be re-used to store handloads, their dovetailed construction and smooth finish would also be at home on display.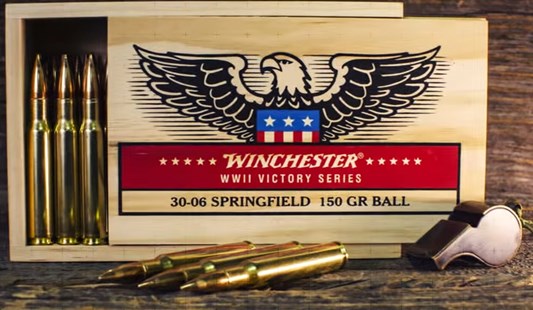 With .45 ACP shipping now, Winchester's WWII Victory Series Ammunition should soon be on dealers' shelves. Its release will be followed by similar editions of .30-06, .30 Carbine, and brass-hulled 12 gauge. For more information, or to locate a nearby dealer, please visit winchester.com.