Gallery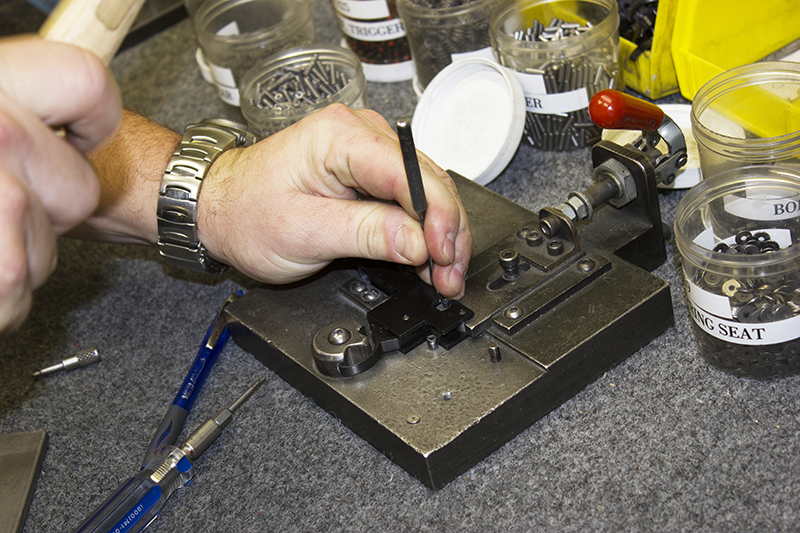 Trigger Time
There are many little pieces that go into the trigger to keep it all together, but once you get the hang of it the assembly takes no time at all.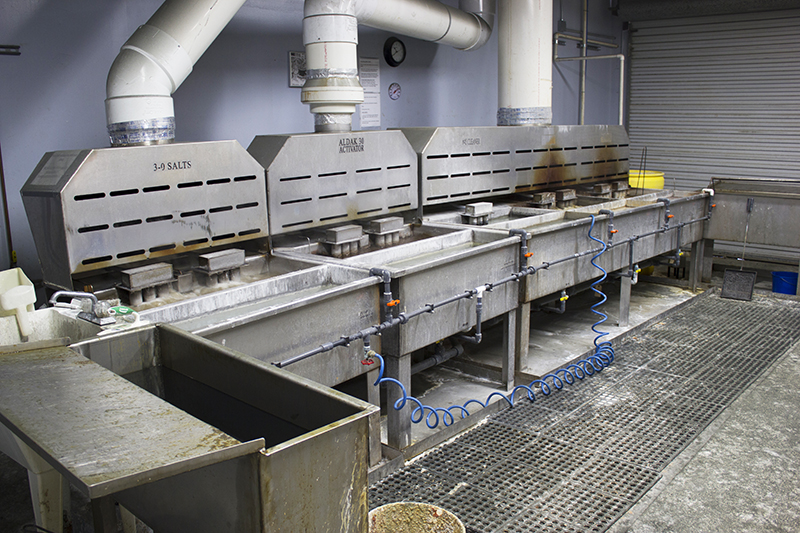 Black 'N Blue
Weatherby's high-temperature bluing and blackening system.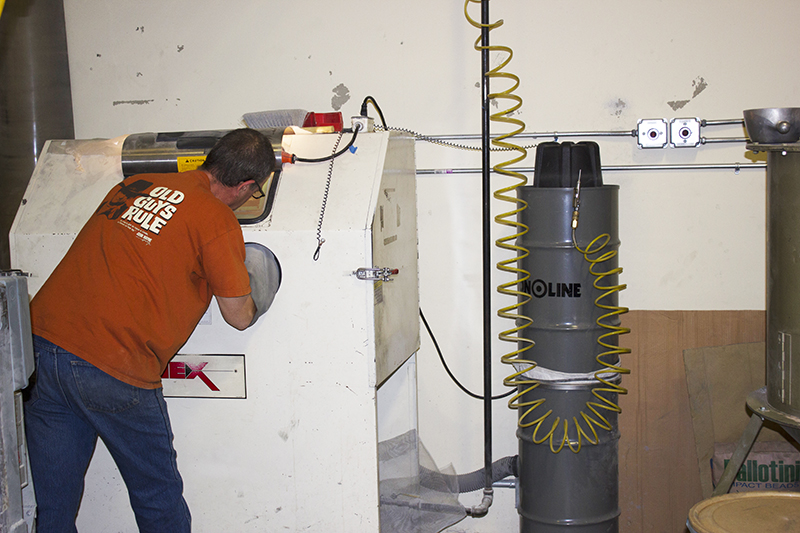 Bead Blasting
Mark V assembler Eric Hansen bead blasts Mark V parts for a matte finish. After getting hand-blasted, the parts will go through another machine operated blaster, then to the high-temperature bluing tanks.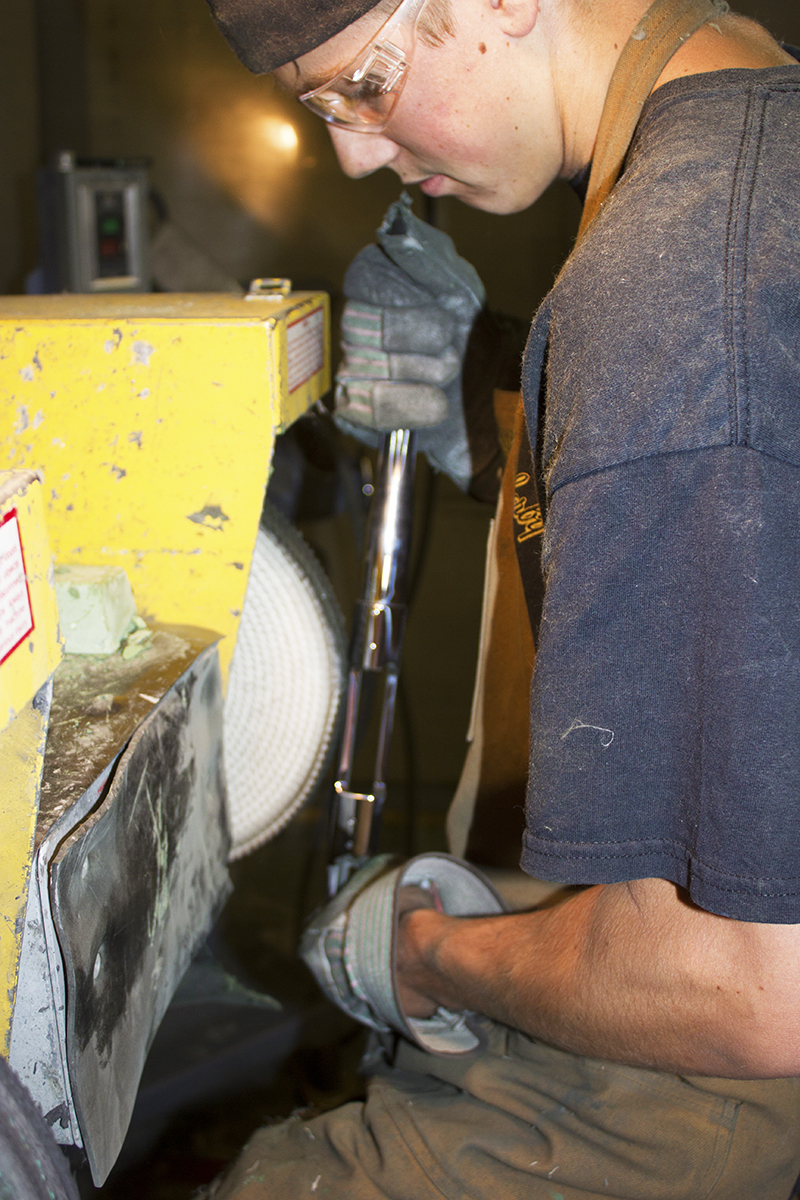 The Finish
Justin Sly of Mark V assembly, polishing a Mark V receiver to a high-gloss finish. High gloss Mark V's are the most challenging to assemble as the slightest scratch will mean re-polishing and re-bluing the part. Many hours are required for just the polishing alone.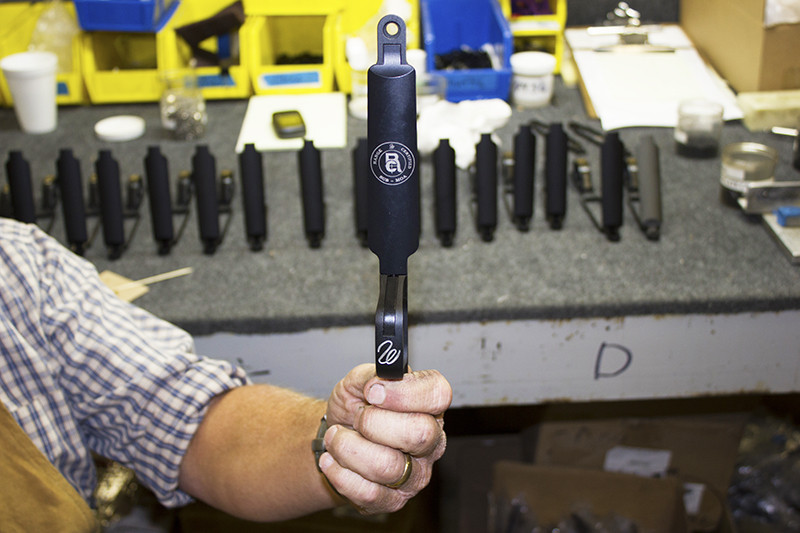 Range Certified Stamp
Weatherby guarantees accuracy with its "Range Certified" program.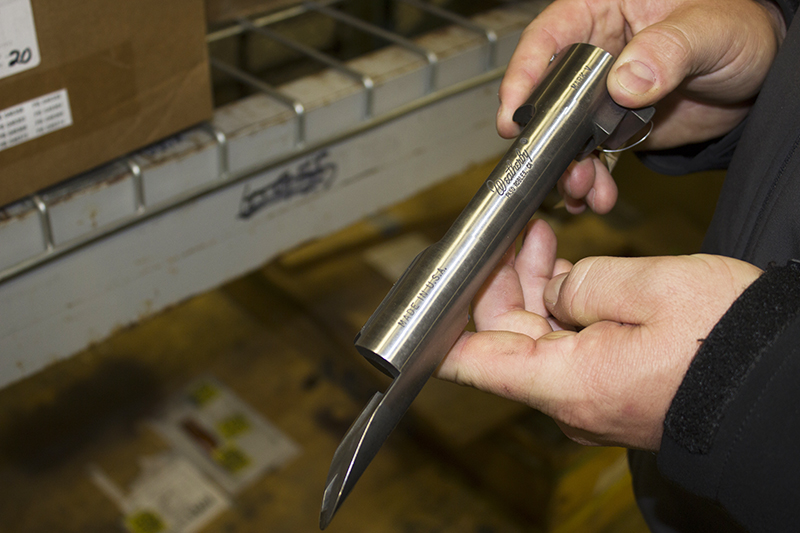 Mark V Magnum Action
Mark V magnum action before being assembled to a barrel. Made in the USA proudly being displayed on the right side of the receiver.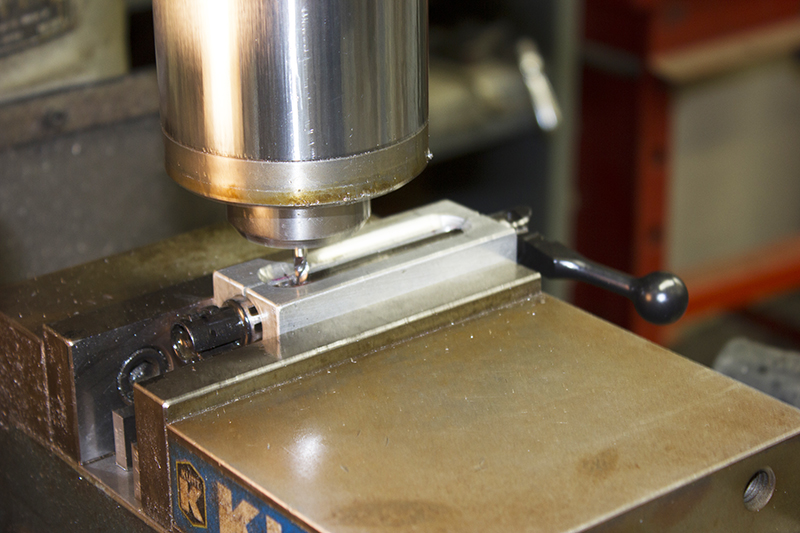 Bolt Close-Up
Bolt throw being lengthened for a Mark V standard-action bolt.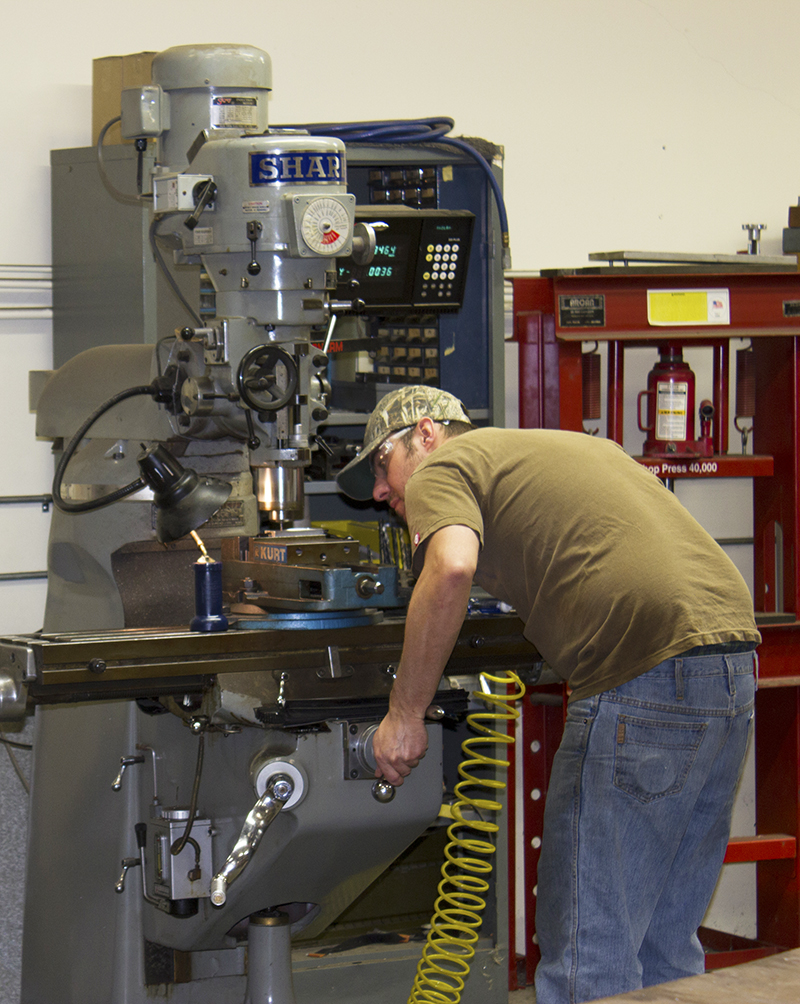 Custom Shop Gunsmith
Custom shop gunsmith Mike Gregorich lengthens the bolt throw on a Mark V standard action bolt.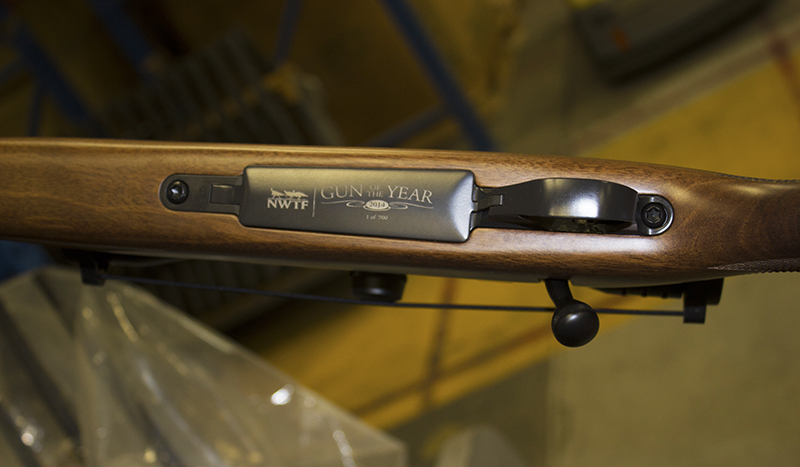 Engravings
For a more personal touch, Weatherby accommodates custom engraving.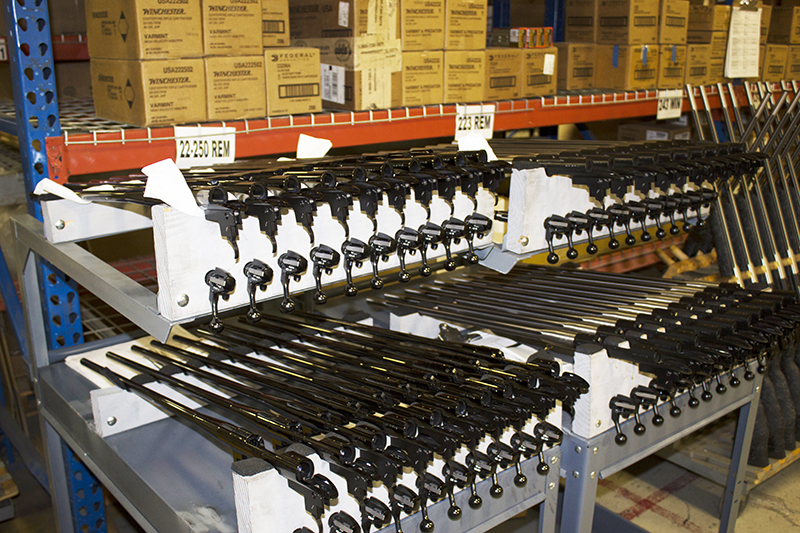 Mark V Barreled Actions
Finished Mark V barreled actions waiting to have stocks glass bedded and installed.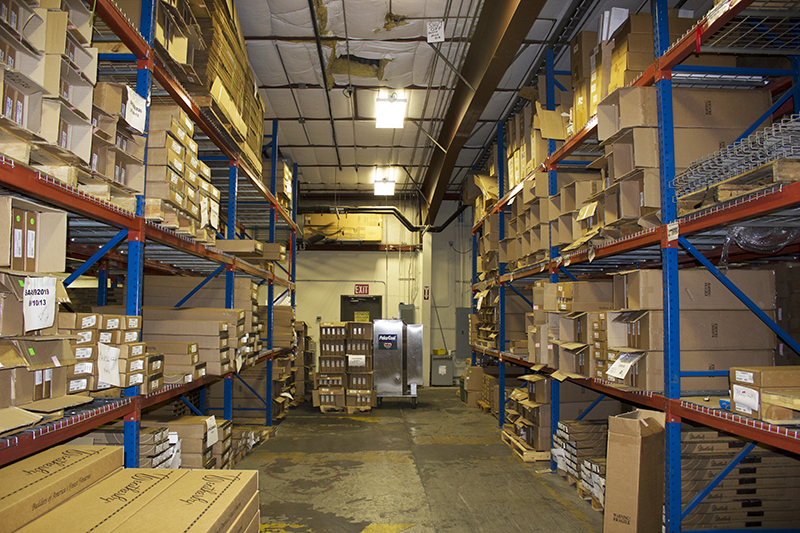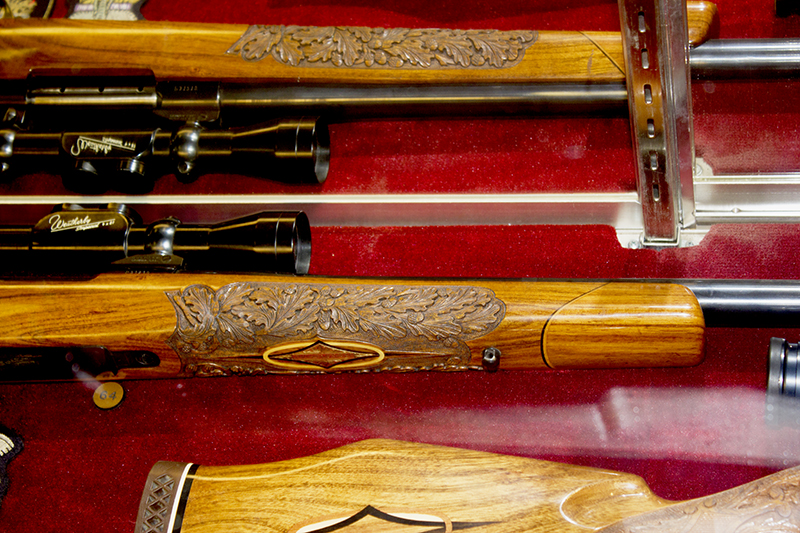 Engraving
The lost art of a hand-engraved rifle stock.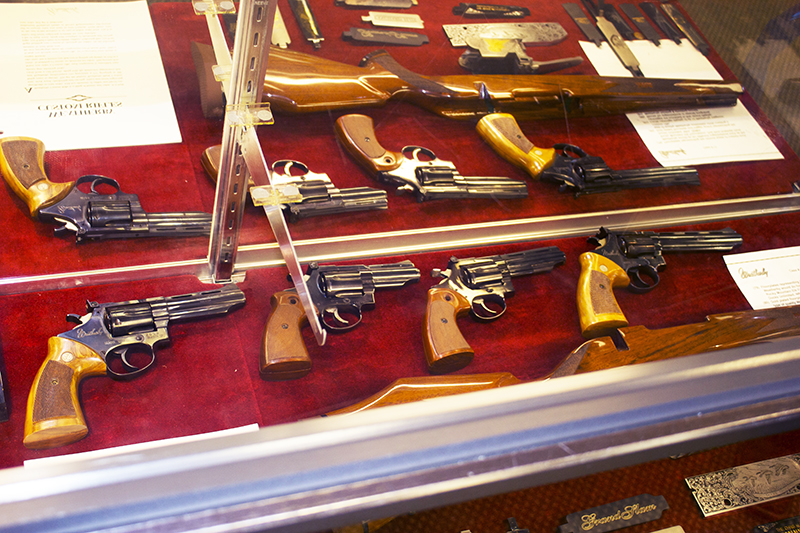 Weatherby Revolvers
Here are four experimental revolvers that never made it into production. Roy Weatherby Sr. experimented with these in the early years. These were the only four ever made.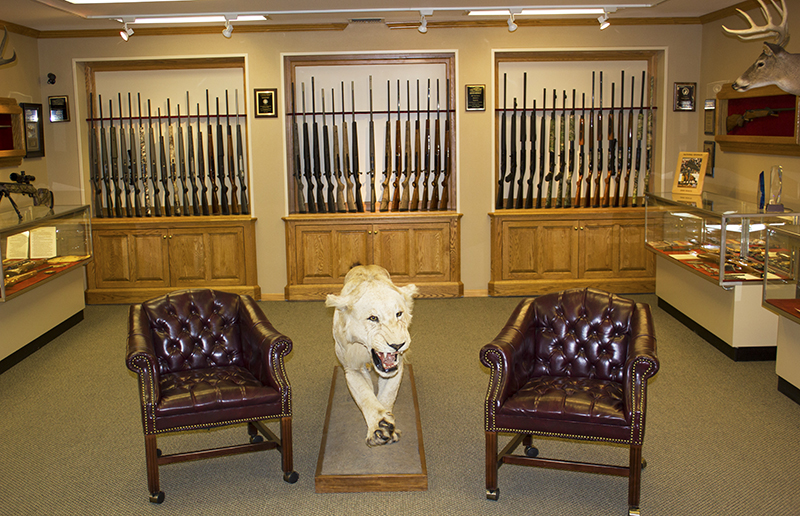 Museum
Upon entering Weatherby headquarters, you are welcomed by a room dedicated to displaying some of the company's greater historical artifacts.