Support NRA American Rifleman
DONATE
Springfield Armory is a well-respected name in the firearm-manufacturing community, and the Geneseo, Ill.-based company's line of Croatian-made polymer-frame XD pistols is also highly regarded. Since the line's inception in 2002 through the release of the XD-M, the Mod.2 and the XD-S, the now-familiar family has consisted entirely of striker-fired models. That's all changed with the introduction of the newest XD—the XD-E. The single-stack "E" is not only hammer-fired, it has a fire-control system unlike any other XD before it. A bilateral, frame-mounted manual safety also serves as a decocker, and the gun can be carried cocked-and-locked or as a traditional DA/SA gun with or without the safety applied. This newest XD is truly a gun that can be carried every day in every way by everyone.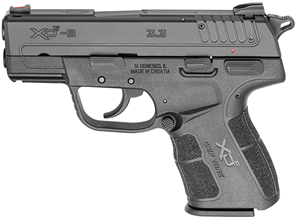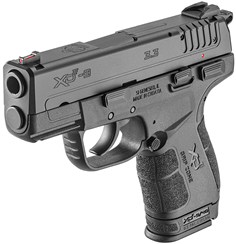 The XD-E is all about options, and that carries over to its magazine. Two sizes are available eight-round and nine-round, and one of each comes with every gun. The eight-round unit comes with a Grip X-Tension installed, which allows a three-finger purchase for the shooting hand, but can also be used with a flat base plate for the ultimate in concealment. The nine-rounder comes with a Magazine X-Tension collar, which effectively lengthens the contour of the entire grip frame.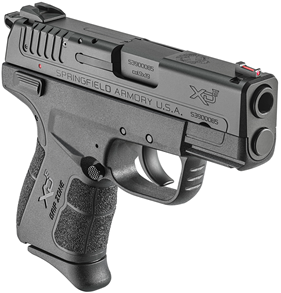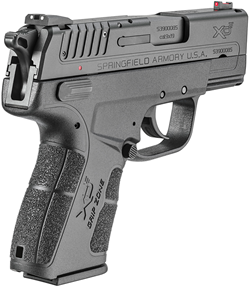 See the new XD-E in action as American Rifleman Senior Executive Editor Brian Sheetz shoots it on the range at NRA Headquarters and delves deeper into what just may be the next trendsetter in concealed-carry handguns. Also, look for a feature story on the new XD-E in an upcoming issue of the magazine.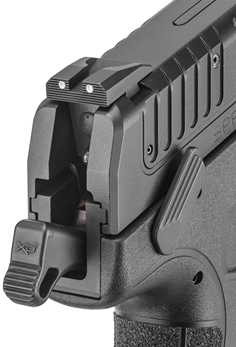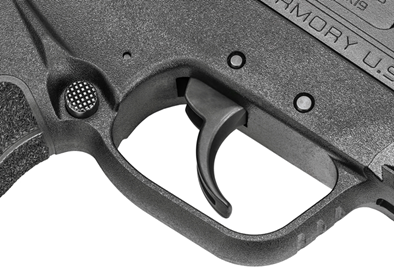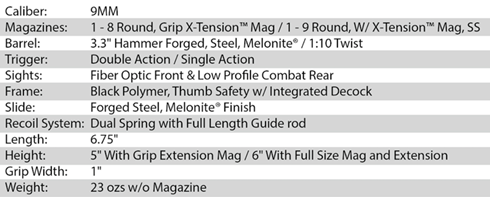 For more information visit springfield-armory.com