by
posted on July 29, 2014
Support NRA American Rifleman
DONATE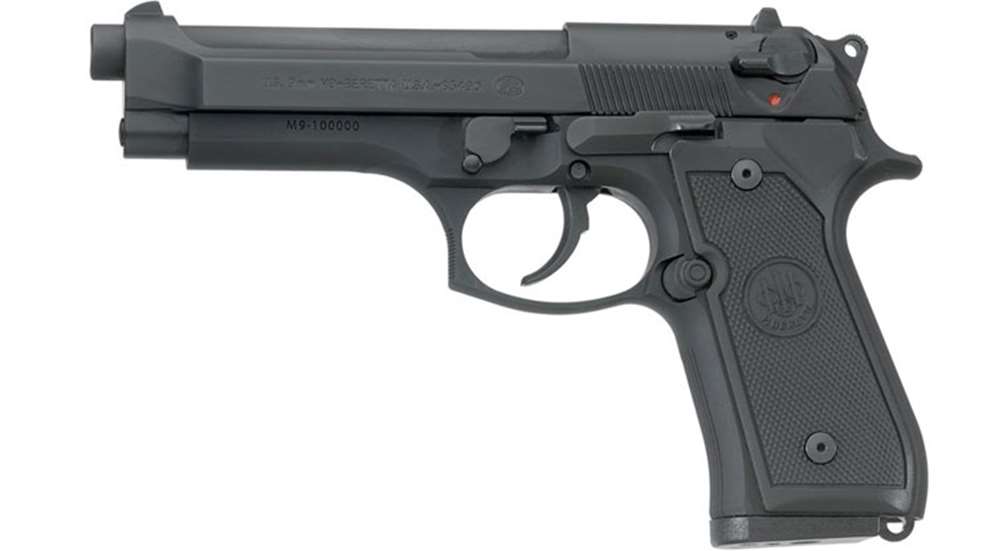 The U.S. Army has ordered an additional $250,000 worth of Beretta M9 pistols, according to Beretta Defense Technologies. The pistol order is the sixth delivery order to date against a contract for up to 100,000 pistols awarded by the U.S. Army to Beretta U.S.A. Corp. in September 2012.
The Beretta M9, a 9x19 mm caliber pistol adopted by the United States Armed Forces in 1985, has been in U.S. production since 1987. It is currently manufactured at the Beretta U.S.A. facility located in Accokeek, Md. To date, Beretta has delivered more than 600,000 M9 pistols, with 18,000 already scheduled for delivery under the new five-year contract.
In addition to receiving the delivery order for additional M9 9 mm pistols, Beretta U.S.A. has been fulfilling U.S. military orders for M9 parts during the past year. "Throughout 2014 Beretta U.S.A. has been performing First Article Testing on new M9 parts and has begun the delivery of thousands of these components to U.S. military depots," said Gabriele de Plano, Beretta U.S.A.'s Vice President of Military Marketing & Sales. "We are, as always, honored and pleased to be able to serve our U.S. Armed Forces by providing our service men and women with a reliable and accurate pistol that has been proven in combat time and time again."
De Plano said that Beretta has set unprecedented records for reliability with the M9 pistol, with the average reliability of all M9 pistols tested at Beretta U.S.A. being 17,500 rounds without a stoppage. During one test of 12 pistols fired at Beretta U.S.A. under Army supervision, de Plano said Beretta-made M9 pistols shot 168,000 rounds without a single malfunction. "The average durability of Beretta M9 slides is over 35,000 rounds, the point at which U.S. Army testing ceases," he said. "The average durability of M9 frames is over 30,000 rounds and the average durability of M9 locking blocks is 22,000 rounds."