Support NRA American Rifleman
DONATE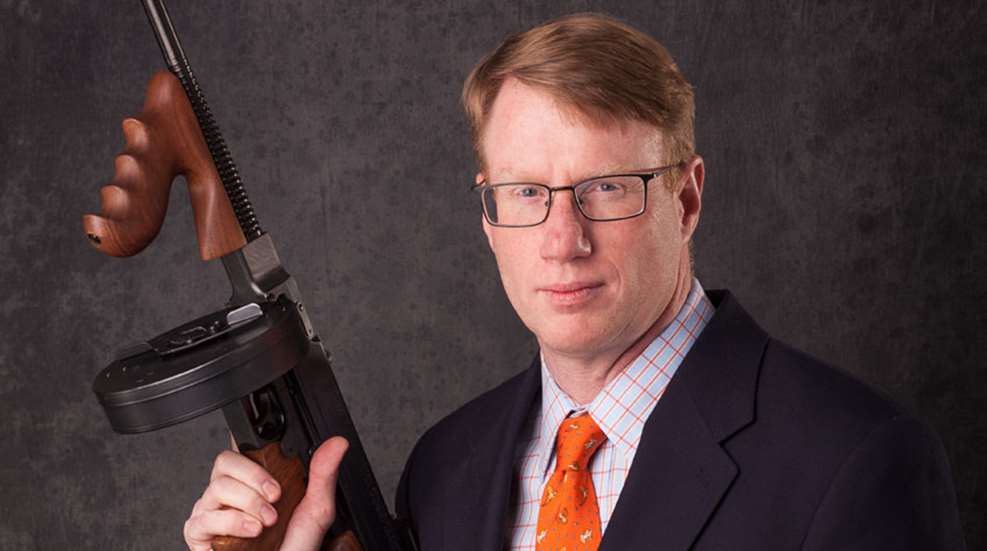 As the nightly news depicts protests, sometimes followed by rioting mobs, across many of our nation's cities, the fundamental right to self-defense in the United States is under attack. While the majority of protesters merely seek to have their voices heard in a peaceful manner, there are emboldened, lawless elements that have exploited national tragedy to engage in mayhem that is not part of civic discourse.
Unlike many countries in the world, Americans have the right to defend themselves from criminal attack. We chronicle examples monthly on p. 10 of this magazine in "The Armed Citizen." Thanks to NRA, 42 states have some form of Right to Carry law. This allows armed citizens throughout much of the country to lawfully possess the means for self-defense at home and away from home.
On the lawless streets of Minneapolis, after the city council voted to defund the police department, the MPD's 3rd District warned of increased crime levels and put out guidelines that included the following: "Be prepared to give up your cell phone and purse/wallet." And, in a piece of irony, it continued with, "Despite all our efforts, robberies may still occur! Do not argue or fight the criminal, do as they say. Your safety is most important."

Really? The implication is clear: The police will not be there. The police have no duty to protect you, as demonstrated in Warren v. District of Columbia (1981). Three women were repeatedly raped after calling 9-1-1, with police responding to the scene but not stopping the attacks. The court held that the police have a duty to protect society as a whole, but individuals are on their own. If your safety is not a legal duty of the police, who is responsible for it? You. And pundits wonder why record numbers of Americans are flocking to gun shops to acquire the means to protect themselves and exercise their Second Amendment rights.
Giving up one's phone or wallet is a decision that each of us would have to make in that situation. Both can be replaced; however, what if the ne'er-do-well has more in mind, including malicious wounding, rape or even murder? 
In 2008's District of Columbia v. Heller, the U.S. Supreme Court held "The Second Amendment protects an individual right to possess a firearm ... and to use that arm for traditionally lawful purposes, such as self-defense within the home." But not everyone got the memo, and some of our elected officials not only don't recognize self-defense as a right but would deny you the means to protect yourself and your loved ones.
We need look no further than Great Britain, a model so often cited by those who seek to disarm us, for an example of what could happen here. As described in David Kopel's book The Samurai, The Mountie, And The Cowboy, "obtaining a 'firearms certificate,' for possession of a rifle or handgun requires the applicant to demonstrate he has 'a good reason' for owning the gun. Self-defense is not a good reason, although it had been in the earlier decades of gun control. ... even non-lethal chemical defenses such as mace are illegal."
Until this year, one of the most disturbing images I have viewed was a security camera still (Orwell would be so proud) of a Londoner ignominiously handing his pants to a hooded looter under threat of violence during the riots in that city in 2011. With one of the natural rights of British subjects—the right of self-defense—stripped away, property, possessions, collective safety and dignity sure didn't take long to follow.