by
Mark A. Keefe, IV, Editorial Director
posted on July 19, 2017
Support NRA American Rifleman
DONATE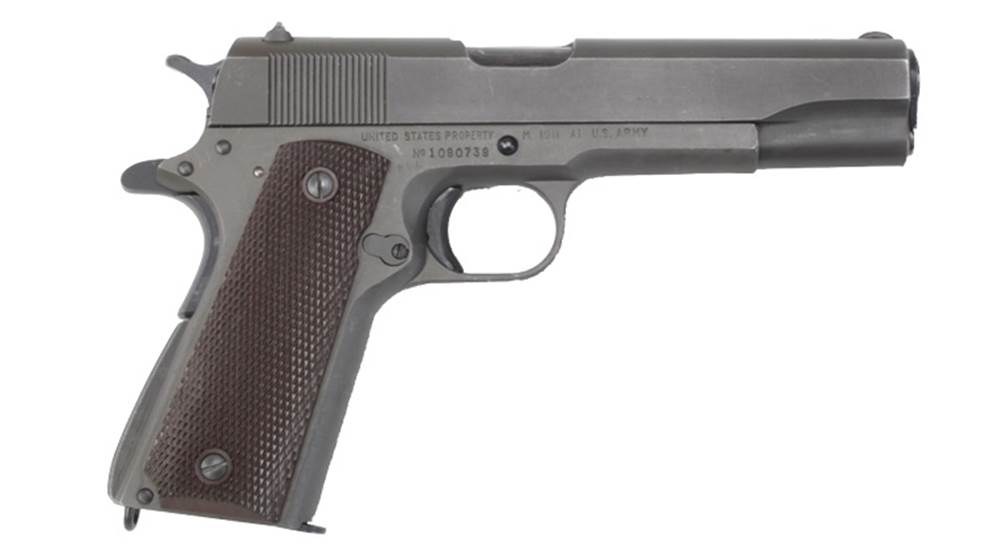 Images copyright NRAMuseum.org

A couple of years ago I wrote about the Civilian Marksmanship Program's mission expanding to include not just .22s and the venerable M1 Garand rifle, but also one of the other iconic firearms used by American troops during World War II and the Cold War—the U.S. Model 1911A1 .45 ACP pistol.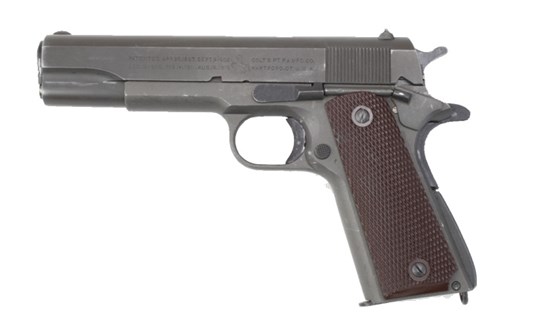 While the 2016 National Defense Authorization Act (NDAA) authorized the U.S. Secretary of Defense to transfer up to 10,000 pistols to the CMP, it's not surprising that the Obama Administration didn't actually allow any M1911A1s to go to the organization. It is estimated about 100,000 M1911A1 pistols are being stored at government expense.
Thanks to the efforts led by U.S. House Armed Services Committee Chairman Mac Thornberry (R-Texas) and U.S. Rep Mike Rogers (R-Alabama), the 2018 NDAA contains language that will allow the sale of M1911 pistols through the Civilian Marksmanship Program. The U.S. House version passed on July 16, 2017,  and the language of this year's bill makes it mandatory to transfer the guns. No more room for bureaucrats to derail the will of Congress. The next step is for the U.S. Senate to take the bill up.
The NRA Institute for Legislative Actions urges NRA members to contact their U.S. Senators and U.S. Representative to keep the House language as it is and to keep this bill intact. You can contact your Congressman/Congresswoman and Senators by calling 202-225-3121.