by
posted on September 3, 2021
Support NRA American Rifleman
DONATE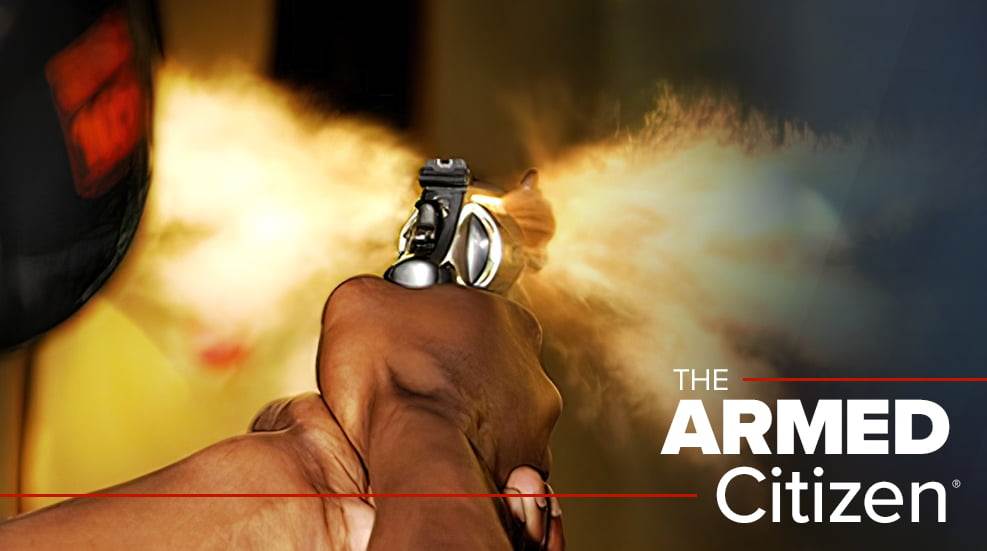 Armed Citizen® Today

An employee of a Houston, Tex., business defended himself when a young man pulled a gun on him during an argument on Aug. 23, 2021.
The 59-year-old employee was outside of the business on a break when a 27-year-old man came looking for him around 1:00 p.m. that Monday afternoon. When a coworker told the young man that the employee was on his break, the young man went outside and confronted him. The confrontation quickly grew into a fight, during which the young man pulled a gun on the employee.
In response to this sudden threat, the employee pulled his own gun and shot the aggressor. Wounded by the gunfire, the assailant fled the scene in his car before crashing it a short distance away, then continuing to flee on foot. Police eventually found the wounded man in the area, and he has taken to a local hospital for his injuries. The investigation into the incident is still ongoing. (click2houston.com, Houston, Tex., 08/23/2021)

From the Armed Citizen® Archives - February 1987

A man broke into Jeffery Maynard's Virginia Beach, Va., home and began threatening the occupants. When the intruder blocked their attempts to escape, Maynard grabbed a rifle and mortally wounded the man. (The Virginian Pilot, Ledger-Star, Norfolk, Va.)